(02/03/23) The U.K.'s Competition and Markets Authority (CMA) has approved Korean Air's merger with Asiana Airlines, leaving just the E.U., Japan and U.S. to give their green light.
On 28 November 2022, the CMA announced that it accepted remedies submitted by Korean Air, and would listen to market opinions before approving the business combination. Then on 26 January, the CMA notified the airline that it needed more time to review the remedies and would extend its review until 23 March.
The CMA's approval, officially given on 1 March, show that the proposed remedies submitted by the airline have resolved competition restriction concerns.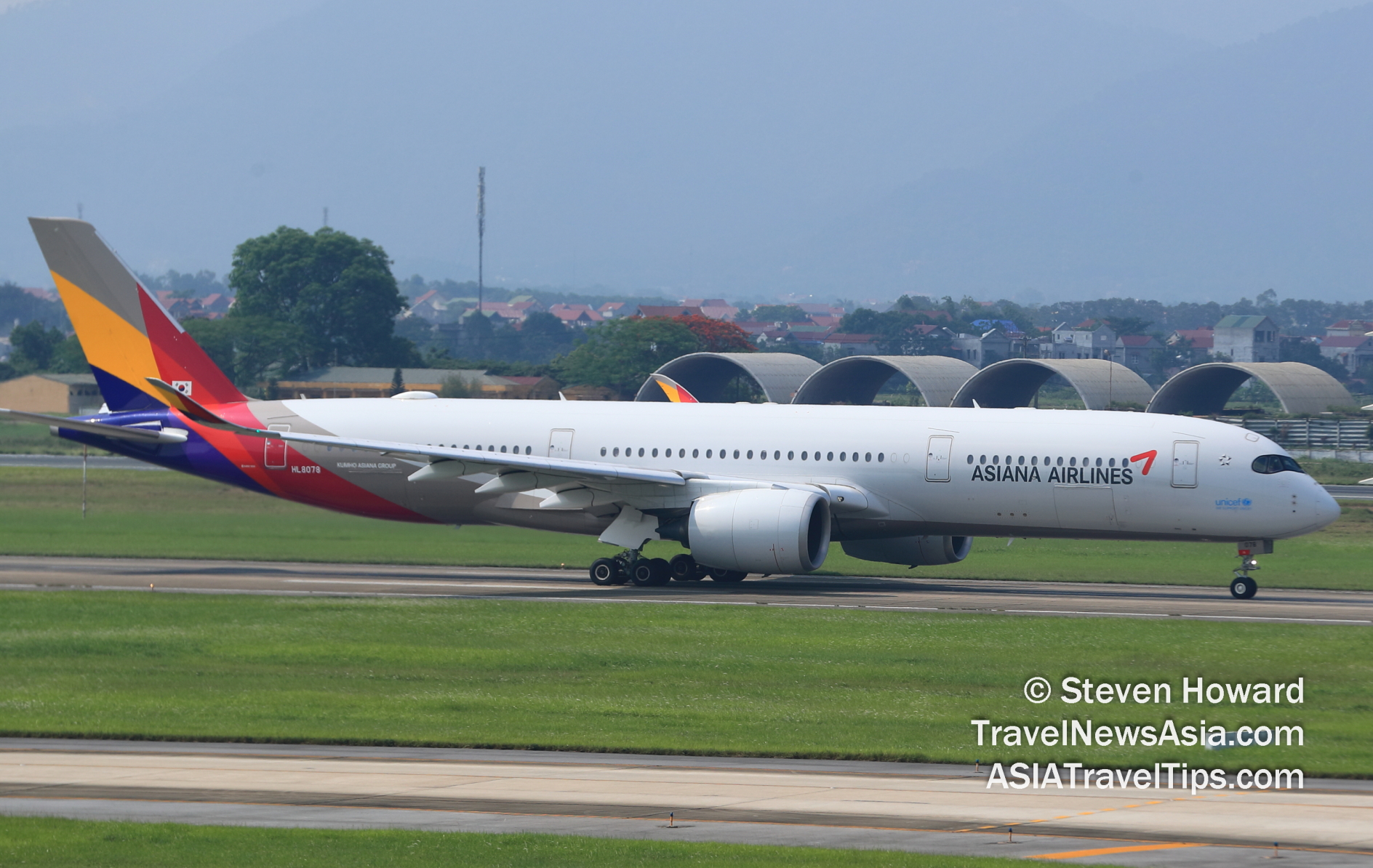 Asiana Airlines A350 reg: HL-8078. Picture by Steven Howard of TravelNewsAsia.com
As part of the remediation effort, Korean Air will enter into a cooperative partnership with Virgin Atlantic on the London Heathrow – Seoul Incheon route.
Korean Air will continue to fully cooperate with all authorities to receive approvals at the earliest opportunity.
From January 2021, Korean Air has reported its business combination to a total of 14 competition authorities. Eleven countries (Australia, China, Korea, Malaysia, Philippines, Singapore, Taiwan, Thailand, Turkey, United Kingdom and Vietnam) have either approved the combination or have concluded the review on the grounds that the business combination was not subject to review or report.
Korean Air, one of the best airlines in the world, carried more than 27 million passengers in 2019.
With its global hub at Incheon International Airport (ICN), the airline serves 120 cities in 43 countries on five continents with a fleet of 156 aircraft and over 19,000 employees.
The airline is a founding member of the SkyTeam airline alliance.
Latest videos: Noise Cancelling Ear Plugs for a Perfect Night's Sleep, Running Lights – Lumefit Premium 360° Reflective Vest Review, Steven Howard Outlines Travel News Asia's Video and Podcast Plans for 2023, Amari Watergate Bangkok – 4K Video Interview with Sukamal Mondal, Area GM.