(08/11/22) Sabre has activated its distribution agreement with Thai Smile, a subsidiary of Thailand's flag carrier Thai Airways International.
Joining Sabre's global marketplace enables Thai Smile to enhance its geographic reach and target new leisure and corporate traveller segments, while providing travel agents with increased options to create optimal itineraries for their clients.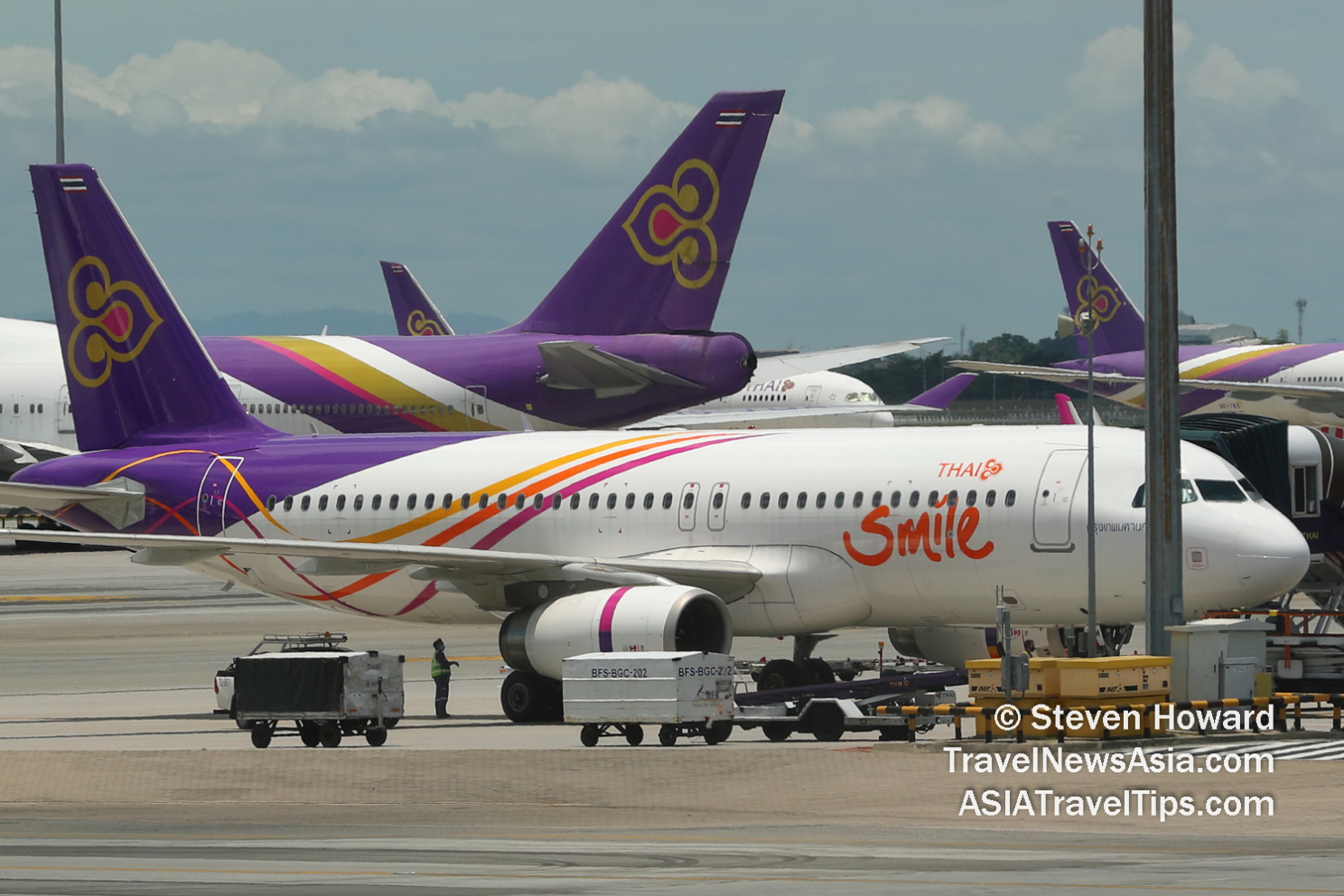 Thai Smile and Thai Airways aircraft at BKK. Picture by Steven Howard of TravelNewsAsia.com
"We're elated to be able to distribute our fares and offers through Sabre's extensive global marketplace at this pivotal time for Thailand tourism," said Thamanoon Kuprasert, Acting Chief Executive Officer, Thai Smile Airways. "Now that Thailand has fully re-opened to the world's tourists, the implementation of our distribution agreement with Sabre is perfectly timed to enable us to help strengthen Thailand's position as a top tourist and business destination."
Since Thai Smile operated its first flight in 2012, the airline has expanded its domestic and international network around the region and has proved valuable in providing Thai Airways with connecting flights for leisure and corporate travellers flying into Thailand.
"As we look forward to further industry recovery and growth around the world, it is essential that all airlines, whether full service, low cost, or hybrid, have the right distribution strategy, and the right technology partner, to get their content in front of the right customer," said Rakesh Narayanan, Vice President, Regional General Manager, Asia Pacific, Travel Solutions, Airline Sales. "We're thrilled to be marking Thai Smile's tenth anniversary by welcoming them to Sabre's global travel marketplace."
Latest HD video interview: Business Travel Trends in Asia Pacific – Video Interview with Brett Thorstad, Sabre.