(17/11/22) AirAsia has unveiled plans to launch flights between Chiang Mai (CNX) and Changi Airport (SIN) in Singapore.
The airline will operate the route with four flights per week every Monday, Wednesday, Friday and Sunday, starting 1 February 2023.
The latest route brings even more options to the already popular city of Chiang Mai, where the increasing number of domestic and international routes have been well received.
Next month, Thai AirAsia's fleet in Chiang Mai will have grown to four aircraft, almost the same size as pre-COVID19.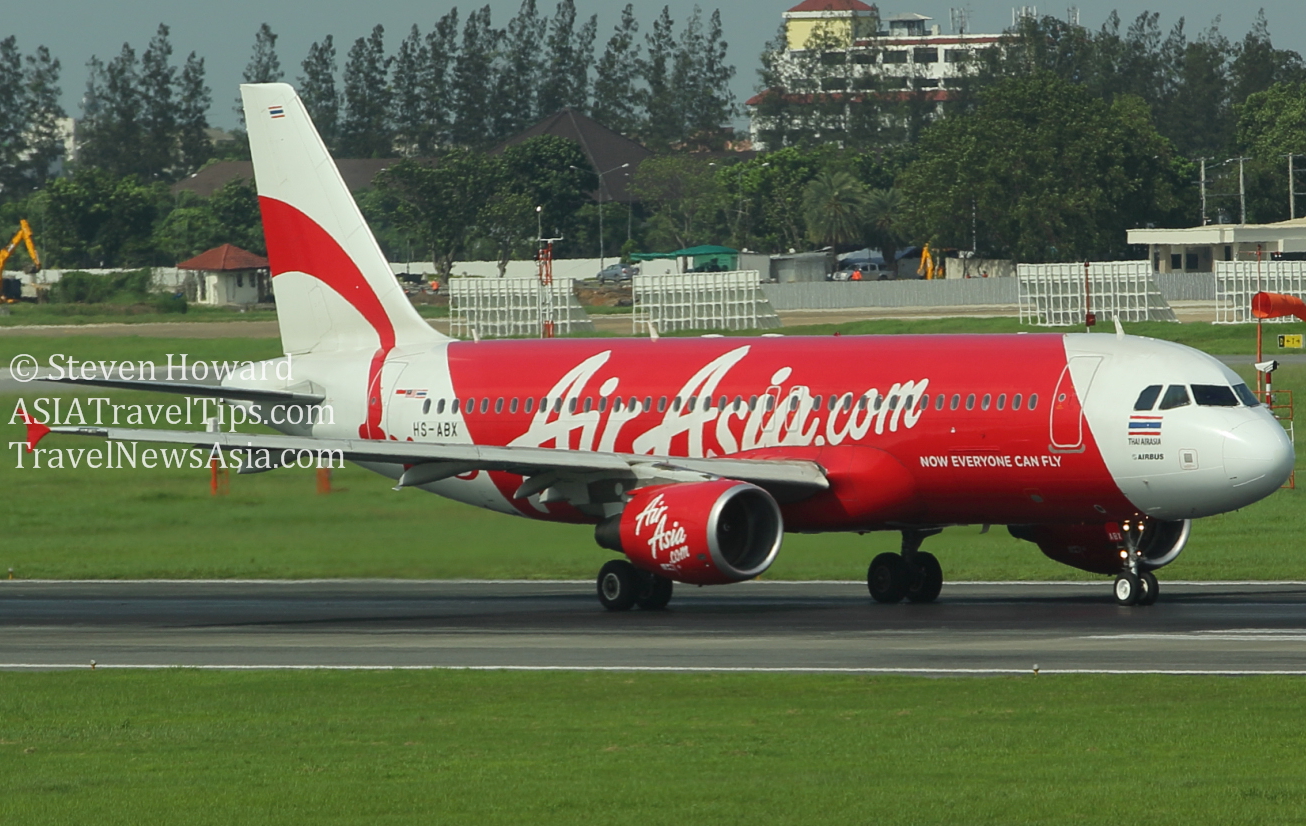 Thai AirAsia A320. Picture by Steven Howard of TravelNewsAsia.com
The base in the north of Thailand currently serves eight domestic routes to Bangkok (Don Mueang and Suvarnabhumi), Phuket, Krabi, Hat Yai, Surat Thani, Khon Kaen and Hua Hin.
The airline currently operates four international routes from CNX to Hanoi and Danang, Vietnam; Taipei, Taiwan; Kuala Lumpur, Malaysia; and from February 2023, Singapore.
"As travel demand is increasing, AirAsia is introducing a variety of new routes, focusing on international journeys to help boost the economy. Our latest addition, Chiang Mai-Singapore, will make AirAsia the provider of convenient travel to Singapore as it will be flying Don Mueang-Singapore thrice daily, Phuket-Singapore once a day and Chiang Mai-Singapore four times per week," said Santisuk Klongchaiya, Chief Executive Officer of AirAsia Thailand. "Singapore is a complete tourism destination that has always been popular, with a high average load factor throughout the year. The direct Chiang Mai-Singapore route will give people of the north a convenient and affordable way to reach Singapore while Singaporeans can easily head to the unique city. The route will benefit the economies of both locations."
To celebrate the CNX-SIN route, AirAsia has launched an "Endless Colors of Singapore" promotion with fares starting from 3,390 THB per way. The special fare can be booked through 4 December 2022 for travel from 1 February 2023 using the airasia Super App.
Latest HD video interviews: Amari Watergate Bangkok – 4K Video Interview with Sukamal Mondal, Area GM, Bangkok Riverside Fest 2023 – 4K Video Interview with Frederic Kolde, Business Travel Trends in Asia Pacific – Video Interview with Brett Thorstad, Sabre.