(18 August 2022, 11:13 +07) Jetstar customers now have more options to book low-cost direct flights and connections to India as the virtual interline partnership with IndiGo goes live.
Travellers can now access IndiGo's fares from Singapore to key Indian destinations including Bengaluru, Chennai, Kolkata, Mumbai, New Delhi and Tiruchirappalli via Jetstar's website.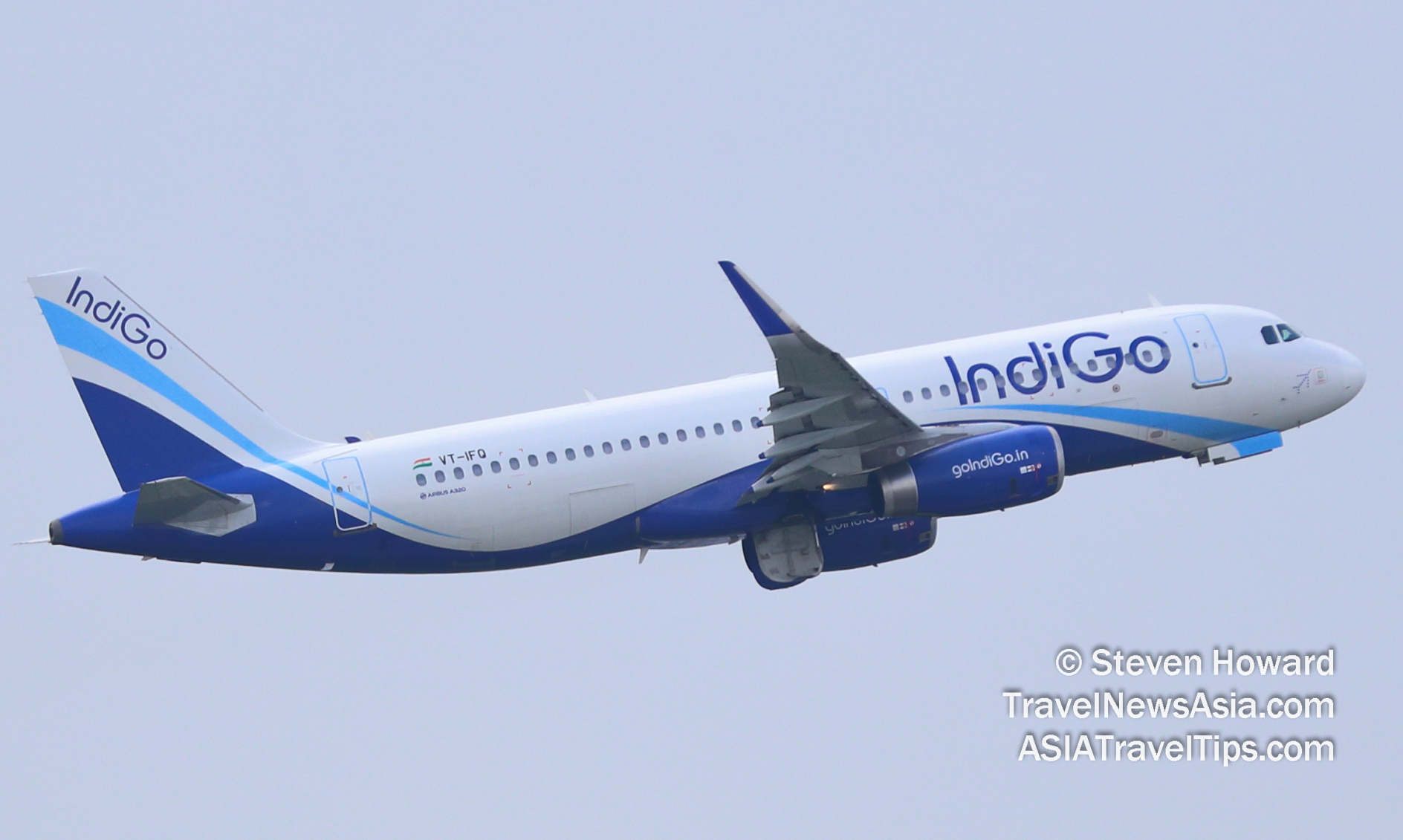 IndiGo A320 reg: VT-IFQ. Picture by Steven Howard of TravelNewsAsia.com
"This strategic agreement will enable both airlines to tap into the rising demand for international travel, with the upcoming festive season," said Sanjay Kumar, Chief Strategy and Revenue Officer, IndiGo. "The partnership will enable customers to enjoy seamless connectivity between Jetstar and IndiGo and access to a wide variety of destinations across Asia Pacific … We look forward to having Jetstar's customers on our lean clean flying machine, as we extend to them our on-time, affordable, courteous and hassle-free travel experience."
Jetstar Connect is an integrated booking system that allows passengers to select flights, buy bundled and unbundled ancillary products such as baggage and seats and enjoy seamless connectivity between international flights.
"This is a significant milestone as we continue to expand our network via Singapore's Changi Airport through our partnership with IndiGo," said Jetstar Asia Commercial Lead, Poh Tiong Seng. "Jetstar Connect allows us to offer our customers more exciting opportunities to travel and more great value fares all at the click of a button, making travel even more accessible."