(14/03/23) SunExpress, a joint venture between Turkish Airlines and Lufthansa, carried 10.7 million passengers and enjoyed a load factor of 85% in 2022, exceeding pre-pandemic levels.
Achieving a revenue of around €1,49 billion during the year, exceeding its profit target, SunExpress will operate the largest network in its history this summer adding 26 new routes that should see the airline carry more than 12 million passengers by the end of the year.
Max Kownatzki, CEO of SunExpress, said, "As we continue to support the recovery after the earthquake, we are more confident than ever in Turkey's unwavering strength to recover quickly. In order to support this recovery, we have focused on promoting Turkey and Turkish tourism abroad even more intensively as Turkey's tourism ambassador. With this focus, we will continue to contribute to the Turkish economy and employment in the country."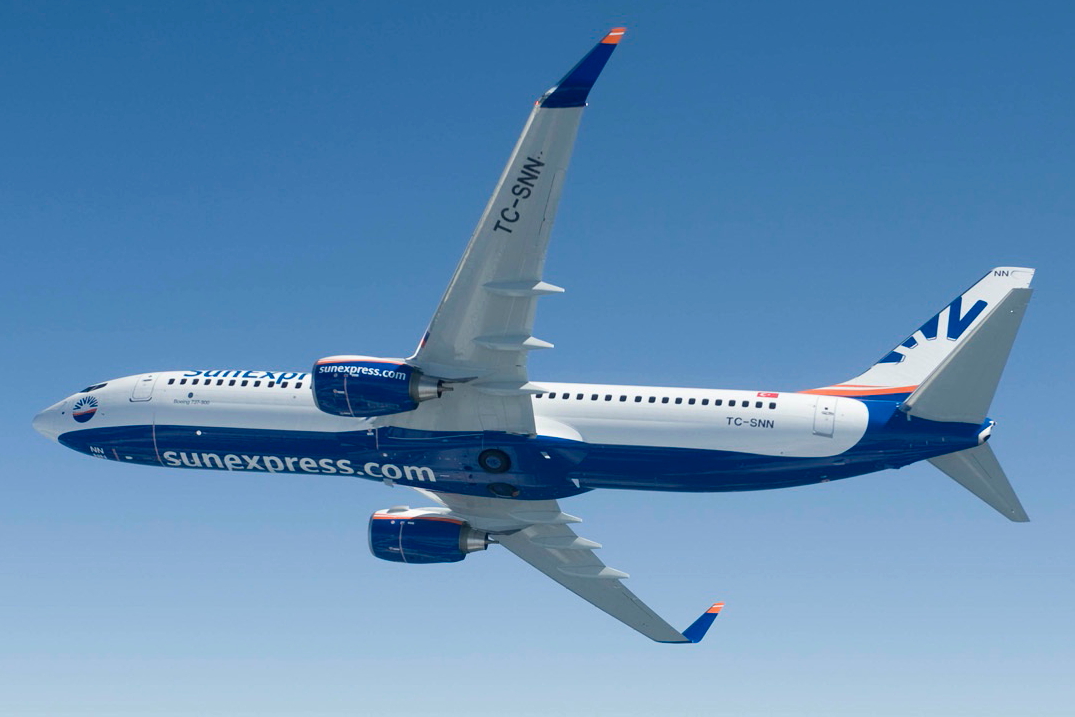 SunExpress Boeing 737
SunExpress continues to add value to Turkey's tourism sector with non-stop flights to 60 destinations in 30 countries and more than 185 routes from Turkey.
This summer, the carrier will offer 15 new routes to the Turkish Riviera operating flights from Antalya, Izmir, Dalaman and Bodrum-Milas airports to 58 destinations.
In addition, 11 new international routes will be added to its Anatolia – Europe flight network offering direct services from 16 Anatolian cities to 18 cities in Europe.
As the airline expands, over 400 new jobs are expected to be created in 2023 alone, including: pilots, cabin crew, line maintenance, ground operations and corporate positions.
New Summer 2023 Destinations:
Anatolia, Athens, Barcelona, Birmingham, Bristol, Brussels, Dubai, Dublin, Edinburgh, Newcastle, Saarbrücken, Tiblisi, Venice, and Zurich, as well as:
Adana – Berlin
Ankara – Berlin
Adana – Hamburg
Ankara – Hamburg
Ankara – Stockholm
Kayseri – Geneva
Gaziantep – Geneva
Diyarbakır- Vienna
Hatay – Stuttgart
Ankara – Tiblisi
Kütahya-Zafer – Düsseldorf
"We continue to contribute to Turkey's 60 million tourist target for this year," Kownatzki said. "In cooperation with the Turkish Tourism Promotion and Development Agency, we continue our efforts to promote Turkey abroad and contribute to the promotion of travel to Turkey throughout the year."
Latest videos: Noise Cancelling Ear Plugs for a Perfect Night's Sleep, Running Lights – Lumefit Premium 360° Reflective Vest Review, Steven Howard Outlines Travel News Asia's Video and Podcast Plans for 2023, Amari Watergate Bangkok – 4K Video Interview with Sukamal Mondal, Area GM.