(23/11/22) Smiths Detection, a leading producer of threat detection and security screening equipment, has opened a biolab at its centre of excellence in Hemel Hempstead, England.
The lab will complement the research capabilities of its Baltimore site in developing next generation biological threat detection capabilities primarily for its BioFlash Biological Identifier.
Smiths Detection's BioFlash is a desktop biothreat detection system that uses Canary technology (a cell-based biosensor) in combination with proprietary aerosol-collection techniques to rapidly identify biothreat agents from an air sample.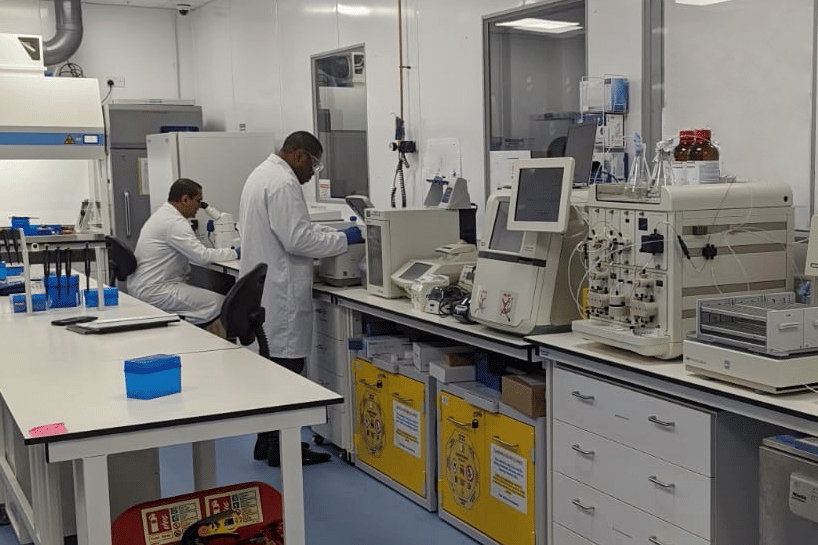 Smiths Detection has opened a biolab at its centre of excellence in Hemel Hempstead, England
Already the BioFlash is capable of detecting biothreats such as anthrax, ricin, botulinum toxin, black plague, tularemia, smallpox and SARS-CoV-2.
The BioFlash received a CE marking in October opening the way for the product to be sold in the EU.
Matt Clark, Smiths Detection's Vice President of Technology, "The new Biolab in Hemel Hempstead is a milestone for Smiths Detection and demonstrates our commitment to responding quickly to new and emerging threats and to supporting our customers in the region."
Smiths Detection BioFlash was used at the Birmingham 2022 Commonwealth Games to support test high-security areas for the presence of SAR-CoV-2, with the UK biolab manufacturing and supplying the necessary BioDiscs throughout the Games.
The Hemel Hempstead lab will work alongside colleagues in the US to develop new detection capabilities for known threats and be able to better respond to emergence of yet known threats.
Latest HD video interviews: Amari Watergate Bangkok – 4K Video Interview with Sukamal Mondal, Area GM, Bangkok Riverside Fest 2023 – 4K Video Interview with Frederic Kolde, Business Travel Trends in Asia Pacific – Video Interview with Brett Thorstad, Sabre.