(13/10/22) Smiths Detection has launched a dual-view (DV) x-ray scanner.
The HI-SCAN 7555 DV has been designed to deliver superior image quality and automatic explosives detection with a compact footprint. It also offers increased operational efficiency by eliminating the need to re-position or rescan objects.
Smart display functions further support the new scanner's effectiveness, by facilitating accurate and rapid discrimination between substances. Two 120 Hz 24" monitors expedite image evaluation and reduce motion blur, ensuring that operators can make accurate and fast decisions.
The HI-SCAN 7555 DV offers an automated explosives detection algorithm as standard and optionally an ECAC EDS CB C1 certified algorithm in combination with optional iCMORE weapons capability, to allow for the automatic detection of weapons.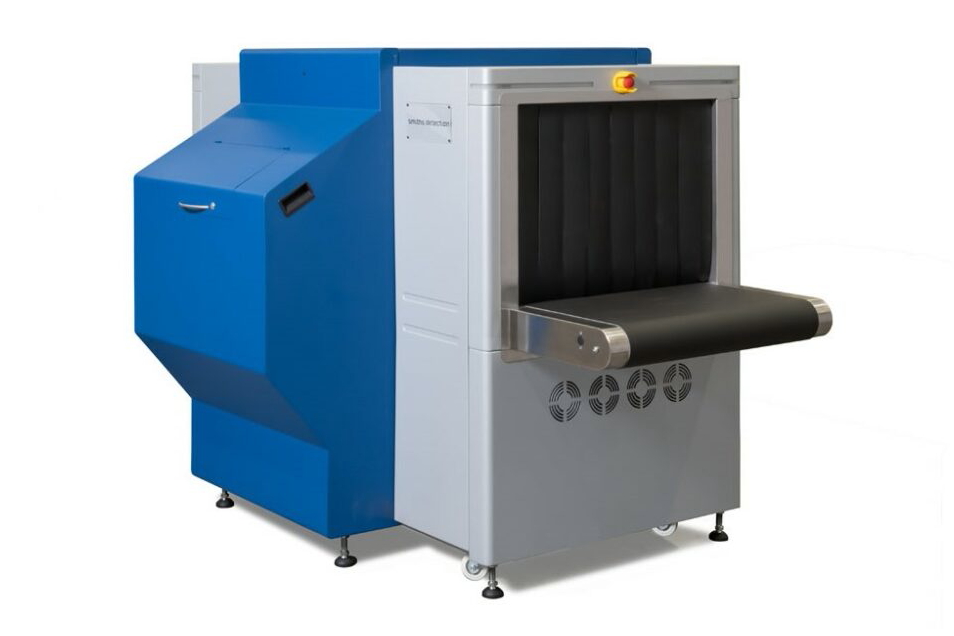 Smiths Detection HI-SCAN 7555 DV
The new scanner is compatible with Checkpoint.Evoplus, Smiths Detection's central screening and digital management solution, which offers real-time data, allowing actionable insights and health status monitoring.
The HI-SCAN 7555 DV can also be equipped with Smiths Detection's latest automated detection algorithm, iCMORE currency, which assists with the automatic detection of large stacks or bundles of notes.
With a compact footprint, the new model has been designed to be easily integrated into both Smiths Detection and third-party lanes, making it ideal for high-throughput environments such as airports, customs, government facilities or embassies.
Richard Thompson, Vice President Marketing, Smiths Detection, said, "We are delighted to be delivering enhanced capabilities for our HI-SCAN series, with the launch of the new dual view HI-SCAN 7555 DV. Not only does this scanner offer higher definition images, but the highest level of protection against cyber threats. This addition to our screening portfolio reaffirms our commitment to providing the most advanced security solutions."