(01/11/22) Shell Petroleum N.V. has completed the sale of its 100% shareholding in Shell Philippines Exploration B.V (SPEX) to Malampaya Energy XP Pte Ltd (MEXP), a subsidiary of Prime Infrastructure Capital Inc (Prime Infra).
The sale transfers control of SPEX from Shell to Prime Infra effective today, 1 November 2022.
SPEX, under the ownership of Prime Infra, will continue to own a 45% operating interest and be the operator of the Malampaya gas field in the north west of Palawan.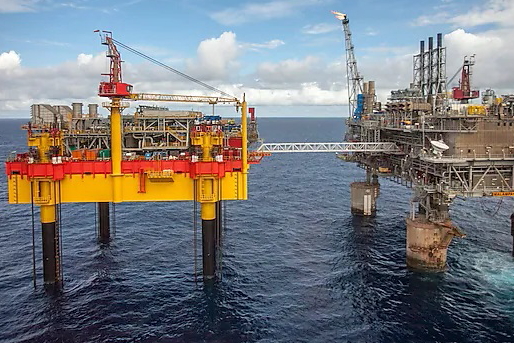 Malampaya with depletion compression platform and bridge. Picture: Shell.
The other members of the Service Contract 38 consortium are UC38 LLC, a subsidiary of Udenna Corporation, and PNOC Exploration Corporation (PNOC EC). They own 45% and 10% participating interests, respectively.
SPEX staff will continue their employment under the new ownership.
"Since operations began in 2002, the Malampaya gas field has supplied an important part of Philippines' energy demand through the dedicated work of our partners and staff, past and present," said Zoe Yujnovich, Shell's Upstream Director. "This sale supports our strategy to create a resilient and competitive upstream portfolio."
The deal has no impact on other Shell businesses in the country. Philippines remains an important country for Shell after over a century of successful operations and the company will continue to pursue opportunities in the country where it can leverage its global expertise.
Latest HD video interview: Business Travel Trends in Asia Pacific – Video Interview with Brett Thorstad, Sabre.