(05/10/22) As more countries relax entry and COVID19-related requirements in the region, Scoot is gradually expanding its network with new route launches and resumptions.
From 16 and 24 October 2022 respectively, Scoot will launch twice weekly flights to Lombok and Makassar, as well as twice weekly flights to Yogyakarta and Pekanbaru, from 15 October and 24 October 2022 respectively, increasing Scoot's existing network in Indonesia to eight cities.
Scoot currently operates four-times weekly flights to Hong Kong, daily non-stop flights to Tokyo (Narita) and Seoul (Incheon), five-times weekly flights to Osaka and thrice weekly flights to Jeju. From the end of October 2022, the low-cost Singapore Airlines subsidiary will increase the frequency of flights to Jeju to five-times weekly, and its Osaka service will be increased to daily. Additionally, seasonal non-stop flights between Singapore and Hokkaido (Sapporo) will be mounted from November 2022 to February 2023.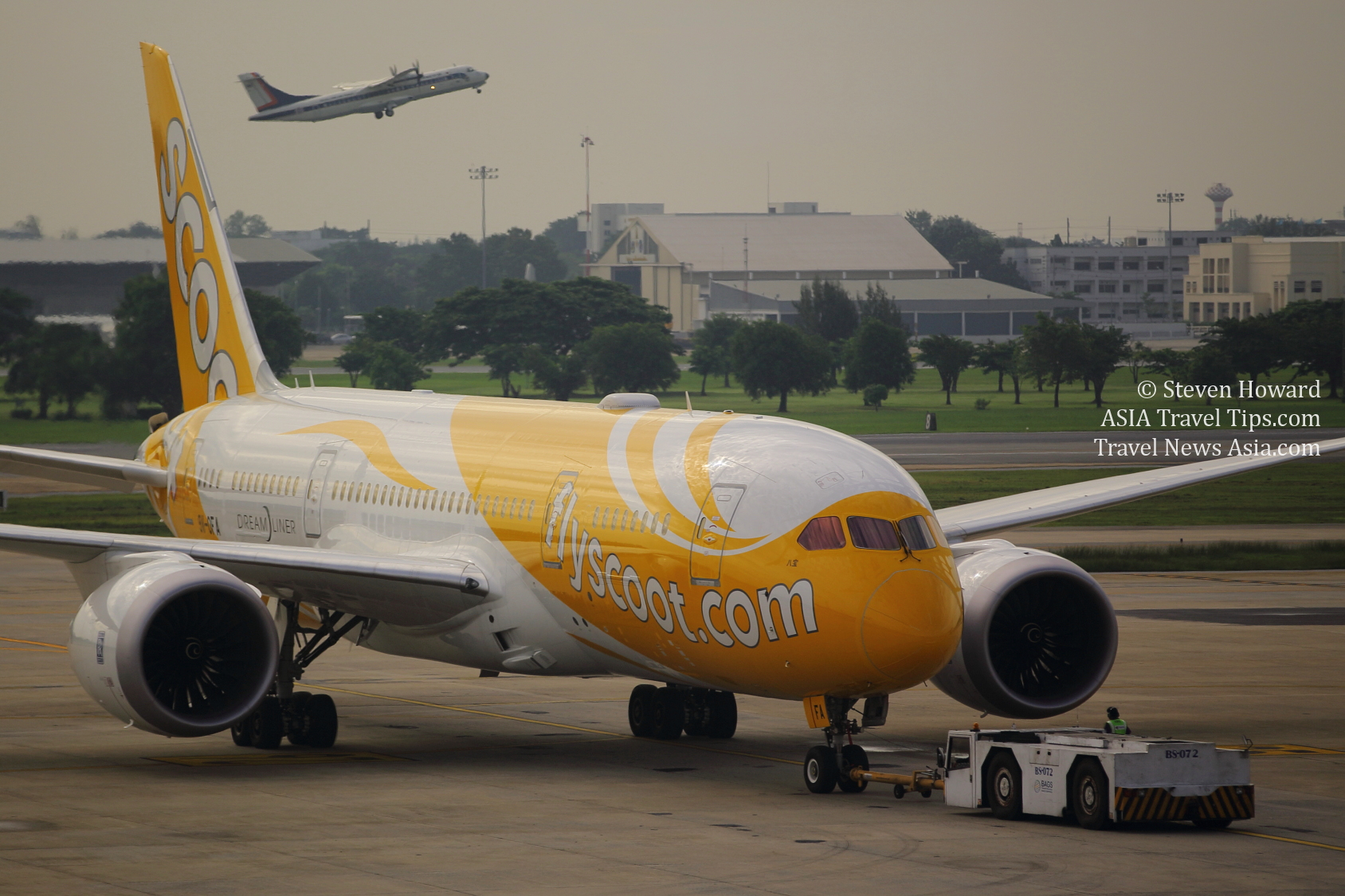 Scoot Boeing 787-8 Dreamliner reg: 9V-OFA. Picture by Steven Howard of TravelNewsAsia.com
The airline also offers flights to Tokyo, Sapporo and Seoul via Taipei and from the end of October will increase the frequency of its Singapore-Taipei-Tokyo flights to daily services, and thrice weekly Singapore-Taipei Sapporo flights and five-times weekly Singapore-Taipei-Seoul flights will be reinstated. Consequently, Scoot will operate a total of 18 flights per week to Taipei.
Scoot has also decided to increase the frequency of its Pikachu Jet flights. From November, the Pikachu Jet will operate three fixed routes per month, on the Singapore-Tokyo, Singapore-Taipei-Tokyo and Singapore-Taipei-Seoul routes, offering Pokémon fans more chances to fly on the plane.
The Changi-based carrier resumed weekly flights to Fuzhou and increased flight frequency to Nanjing to twice weekly on 26 September. It also resumed flights to Hangzhou on 3 October, with Zhengzhou set to take off on 12 October and Wuhan on 13 October. The airline will also increase the flight frequency to Tianjin to twice weekly from 11 October 2022. The Greater China region remains a key part of Scoot's network with 21 destinations prior to the pandemic, almost half of which will be reinstated by mid-October.
Leslie Thng, Scoot's Chief Executive Officer, said, "North Asia has always been an important region for us, with many exciting destinations to satisfy our customers' wanderlust. With travel demand remaining buoyant since the relaxation of travel restrictions, Scoot is excited to connect even more travellersto the region, including Greater China. It has been 10 years since our inaugural flight, and we are committed to continue offering unique travel experiences at affordable fares for decades to come."