(30 August 2022, 10:50 +07) Saudi Arabian Airlines (Saudia) carried 11.6 million passengers during the first half of 2022, an 80% increase on the same period in 2021.
The number of scheduled and chartered flights increased by 33% to reach 80,500, while total flight hours were measured at 212,000, a rise of 71%.
During the first half of 2022, nearly 4.8 million international passengers flew Saudia, an increase of 242%. The airline operated 28,600 international flights during H1 2022, an increase of 156%.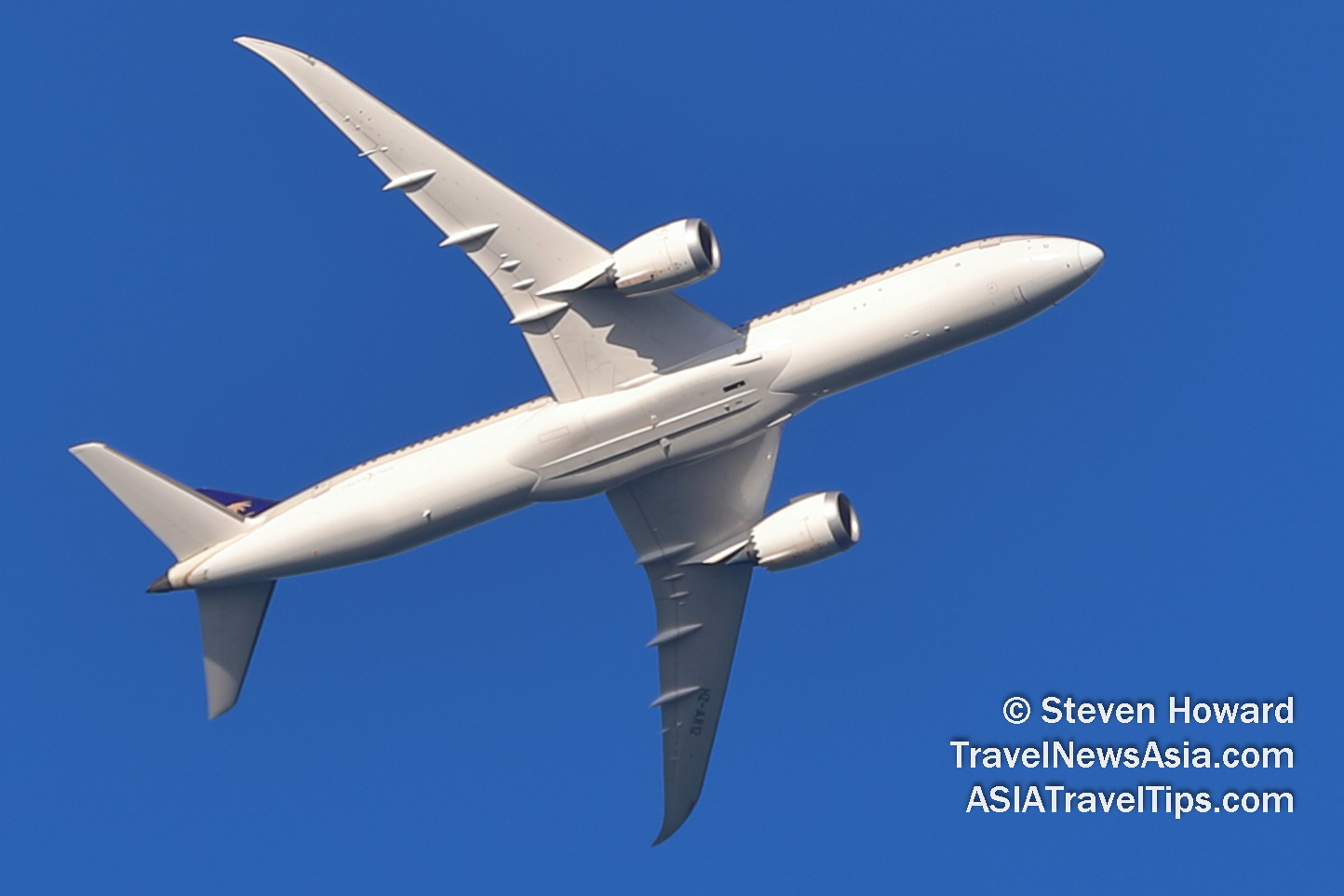 Saudia B787-9 reg: HZ-AR12. Picture by Steven Howard of TravelNewsAsia.com
Saudia's global network continued to expand in H1 2022, with direct flights to new destinations including Amsterdam, Bangkok, Entebbe, Marrakech and Malaga.
Domestically, Saudia transported 6.2 million guests around the Kingdom on more than 52,000 flights, an increase of 32% and 5%, respectively.
"These achievements are the culmination of the efforts of every Saudia employee, be it in the planning, implementation, or operational stages," said Eng. Ahmed Alwusiyah, Chief Operating Officer at the national airline. "These special accomplishments also reflect our guests' confidence in our air and ground operations, which we are constantly working to refine and streamline for an ever-better traveling experience."
Saudia currently flies to more than 100 destinations across four continents.
Recent HD video interviews: Airports, Biometrics and Travel – Interview with Sumesh Patel, SITA President – Asia Pacific, Mövenpick Siam Hotel Na Jomtien Pattaya – Interview with Dmitry Chernyshev, GM, HD Video Interviews from Miss International Queen 2022 in Pattaya, Thailand, Siam@Siam Design Hotel Pattaya – Interview with Clive Nagington, Is Siam Seaplane Ready for Take Off? Interview with Dennis Keller, Chief Business Officer.