(24/11/22) Scandinavian Airlines has unveiled plans to launch flights between Copenhagen Airport and John F. Kennedy International Airport in New York.
The new route, scheduled to take off on 9 February 2023, will give SAS customers the option of travelling from both the West and East side of New York as the airline will continue to offer departures between Scandinavia and Newark.
The JFK service will begin with five flights per week from Copenhagen, ramping up to daily flights for the summer schedule.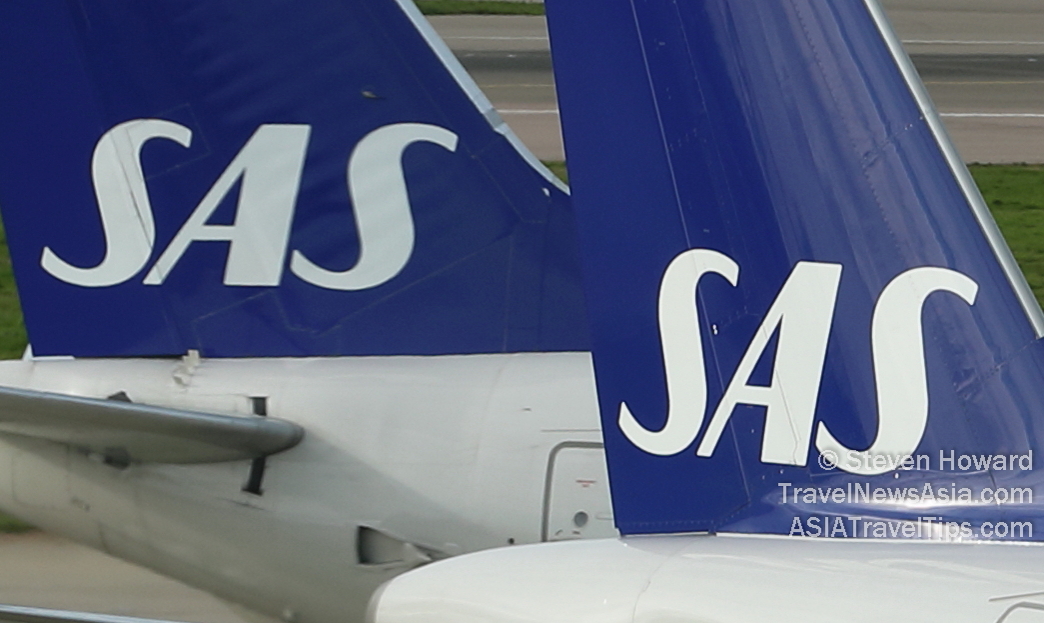 Tail fins of two Scandinavian Airlines (SAS) aircraft. Picture by Steven Howard of TravelNewsAsia.com
During the Winter 2022 schedule, SAS will operate flights to JFK every Monday, Thursday, Friday, Saturday and Sunday.
Flights are scheduled to depart from CPH at 18:25 and arrive at JFK at 21:30. The return leg is slated to leave JFK at 23:00 and arrive back at CPH at 12:55.
In the Summer 2023 schedule daily flights will leave CPH at 19:20, arriving at CPH at 22:00 with departures from JFK timed for 23:55 and arrival back at CPH set for 13:45.
SAS will operate at Terminal 7 at JFK.
"We are very pleased to launch our new route to JFK," said Erik Westman, EVP & CCO, Network and Revenue management. "SAS offers a solid product to Newark Airport from Scandinavia, and we believe that this addition to JFK from Copenhagen will strengthen the New York offer to our customers. The US is a strategic market for SAS, and we will continue to develop new routes and destinations whenever the right opportunity presents itself."
SAS will offer about 130 departures per week on a total of 12 routes this winter.
Latest HD video interviews: Amari Watergate Bangkok – 4K Video Interview with Sukamal Mondal, Area GM, Bangkok Riverside Fest 2023 – 4K Video Interview with Frederic Kolde, Business Travel Trends in Asia Pacific – Video Interview with Brett Thorstad, Sabre.