(21/11/22) The Royal Air Force, in partnership with industry partners, has carried out the world's first 100% Sustainable Aviation Fuel (SAF) flight using an in-service military aircraft.
It was also the first 100% SAF flight of any aircraft type carried out in UK airspace.
An RAF Voyager, the military variant of an Airbus A330, took to the skies over Oxfordshire in England powered entirely by 100% SAF.
The 90-minute A330MRTT flight from RAF Brize Norton on Wednesday also replicated an air-to-air refuelling sortie flight and was a joint endeavour between the RAF, DE&S and industry partners Rolls-Royce, Airbus and AirTanker, with the fuel supplied by Air bp.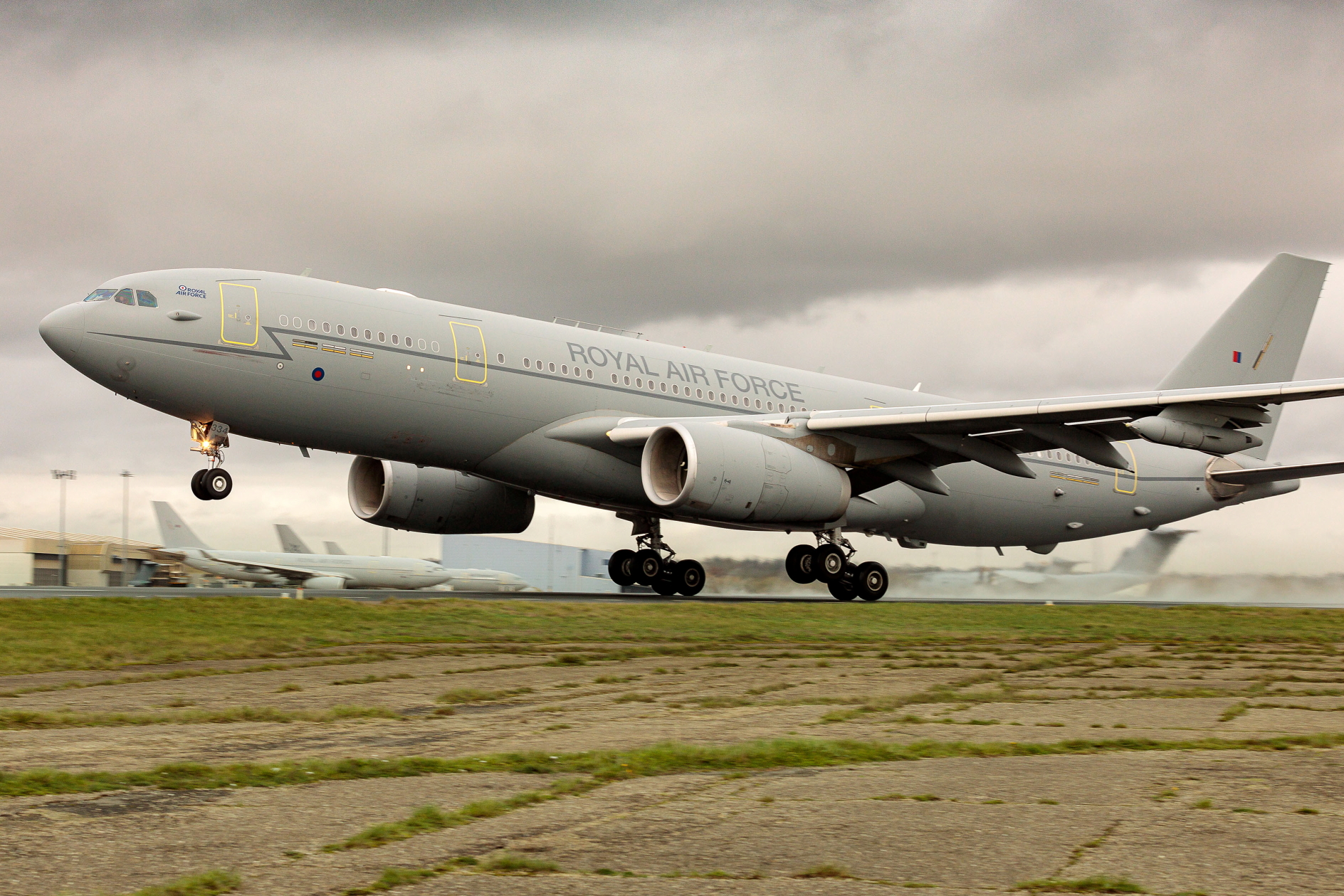 RAF Voyager Airbus A330 MRTT. Picture: MOD Crown
Rolls-Royce played a vital role in enabling the flight to take place, by securing the technical approval for SAF use on the Rolls-Royce Trent 700 engine which powers the RAF Voyager fleet. Prior to the Voyager flight, Rolls-Royce conducted a number of successful trials with sustainable aviation fuel on aircraft powered by their engines.
"Across Rolls-Royce we are committed to partnering with our customers to help them become more resilient to climate change. Ensuring our engines are compatible with sustainable aviation fuel is just one of the ways we are doing this," said Alex Zino, Executive Vice President Business Development and Future Programmes, Rolls-Royce. "This flight demonstrates what we can achieve through effective collaboration between industry and our armed forces customers, and I am delighted to see that those partnerships have enabled this achievement to take place."
SAF, made from waste-based sustainable feedstocks, such as used cooking oil in this case, reduces lifecycle carbon emissions on average by up to 80% compared to the conventional jet fuel it replaces, lessens the RAF's reliance on global supply chains, and improves operational resilience.
The success follows last November's small aircraft UK flight powered by 15 litres of synthetic gasoline – another world-first led by the RAF. Synthetic fuel is made from water and carbon dioxide, which is then put under pressure and an electric current run through it.
The RAF is aiming to be Net Zero by 2040 and have its first Net Zero airbase by 2025.
Latest HD video interviews: Amari Watergate Bangkok – 4K Video Interview with Sukamal Mondal, Area GM, Bangkok Riverside Fest 2023 – 4K Video Interview with Frederic Kolde, Business Travel Trends in Asia Pacific – Video Interview with Brett Thorstad, Sabre.