(17/10/22) Radius Travel, CTM's global agency network, has expanded its relationship with ITL World across the Gulf Cooperation Council (GCC) region, significantly extending its customer servicing capabilities in the Middle East.
ITL World, a travel management company with a presence in Saudi Arabia, UAE, Bahrain, Oman, Kuwait and Qatar, has more than three decades of corporate travel, meetings and event management expertise.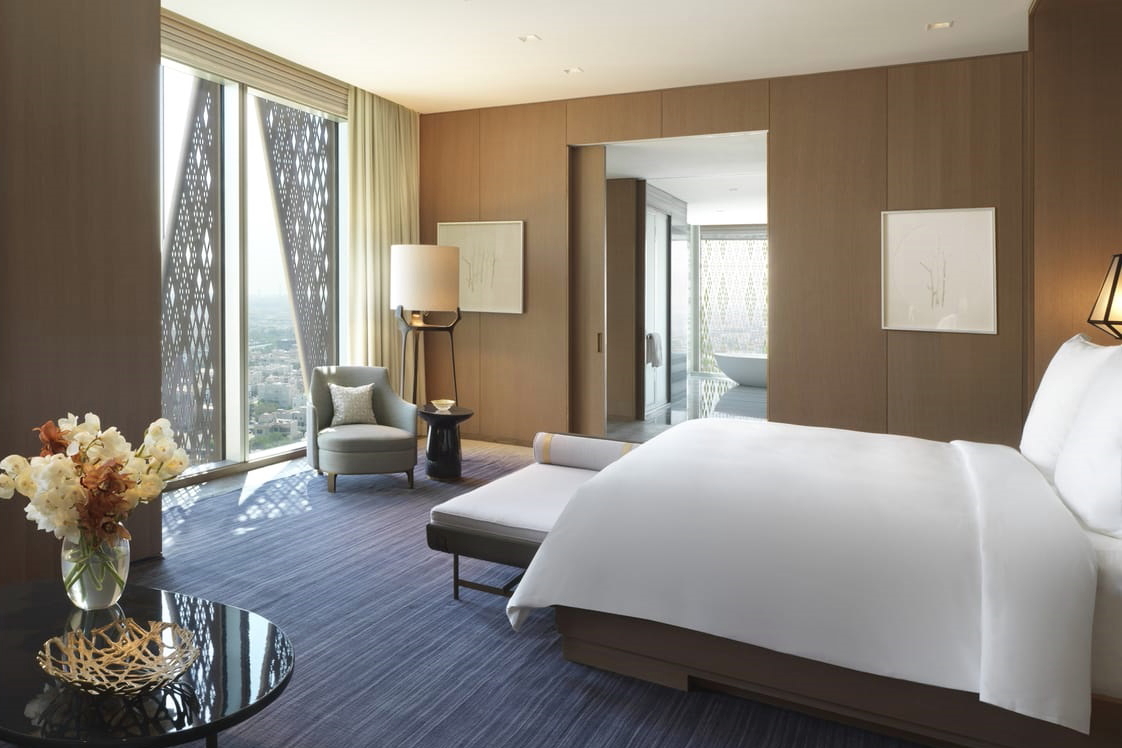 Bedroom of a State Suite at Four Seasons Hotel Kuwait
"While the pandemic has undoubtedly challenged the travel industry, we are certain of a robust recovery, particularly in the corporate travel segment in the GCC," said Chief Executive Officer ITL World, Rafeeq Mohammed. "The expectations of corporate travelers and organizations have fundamentally changed since the pandemic. The demand for differentiated experiences and bespoke solutions that are designed for specific travelers' requirements is likely to be more pronounced. Our strategic partnership with CTM in the GCC region is rooted in the common beliefs we share, to unlock value for all businesses and business travelers through exceptional service and local market expertise, and supported by intuitive, integrated technologies. We look forward to further strengthening our long-standing alliance with CTM and to our expanded strategic relationship for the years to come."
Business travel in the Middle East is forecast to rise by 32% in 2022, according to a recent report by the World Travel & Tourism Council (WTTC).
The report found that business travel spending in the Middle East throughout 2021 increased by 49%, the highest of all global regions, followed by Europe and Africa (36%), pointing to a robust outlook for business travel in the region.
Nicole Wilcock, CTM & Radius Travel's Vice President Global Agency Partners, said, "We're delighted to strengthen our relationship with ITL World across the GCC. Many of our existing and prospective customers are growing their businesses in this dynamic region. By ensuring we have a partner that can meet their needs – be it business travel, meetings or events – with a focus on providing excellent service, innovative technology and a strong return on investment, we're extremely confident about our enhanced customer offering in this strategic region."
Latest HD video interview: Business Travel Trends in Asia Pacific – Video Interview with Brett Thorstad, Sabre.