(19 August 2022, 11:37 +07) Radisson has opened the second Blu Resort in Saidia, Radisson's fifth hotel in Morocco.
The Radisson Blu Resort, Saidia Garden is located on a beach that is 14 km long, one of the longest in Morocco.
Saidia, known as the "Blue Pearl" after the blue waters of the Alboran Sea, is located on the Algerian – Moroccan border, near the city of Oujda.
Officially discovered in 1883, the town has become one of northeastern Morocco's most popular tourist destinations, popular with divers, water sports enthusiasts and nature-lovers looking to explore the local beaches and hiking trails.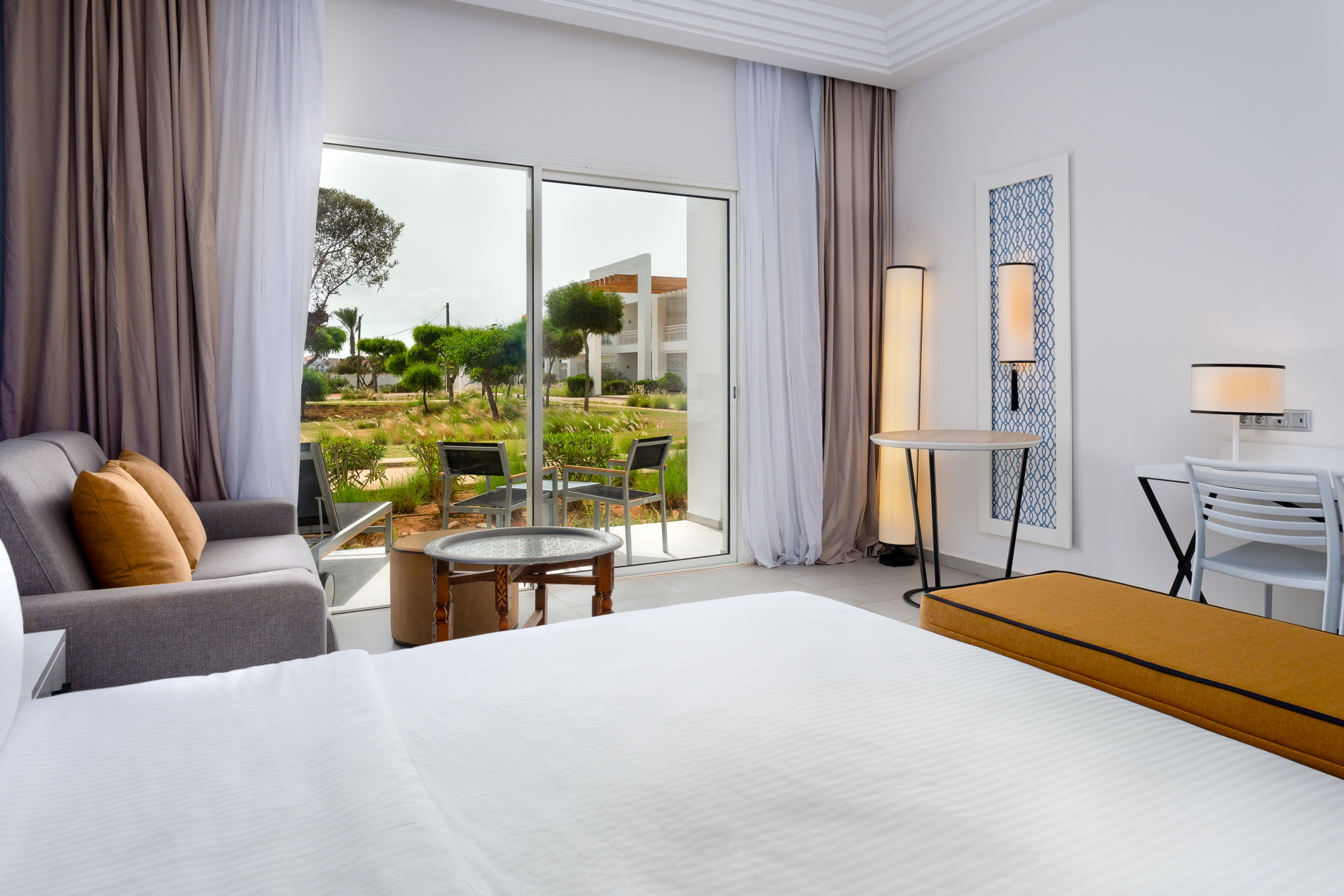 Room at Radisson Blu Resort, Saidia Garden
"The Radisson Blu Resort, Saidia Garden provides guests with the perfect base to enjoy the golden sand and Mediterranean climate, thrilling nautical activities and much more," said Denis Dernault, Cluster General Manager. "Together with the team, we are delighted to propose a genuine international experience with a Moroccan twist, creating everlasting memories."
The resort features 150 rooms in six different categories, all boasting generous private terraces of 11sqm in size.
Facilities include a choice of F&B outlets, a programme for children and families, an outdoor pool, indoor fitness center, bar, dry-cleaning, babysitting and on-site car rental.
Tim Cordon, Area Senior Vice President, Middle East, and Africa at Radisson Hotel Group, said, "The opening of Radisson Blu Resort, Saidia Garden as our second resort in Saidia, highlights the group's commitment to Morocco and the continent. We look forward to welcoming guests from across the world to this beautiful part of the world searching for a luxurious and memorable stay."
Recent HD video interviews: Airports, Biometrics and Travel – Interview with Sumesh Patel, SITA President – Asia Pacific, Mövenpick Siam Hotel Na Jomtien Pattaya – Interview with Dmitry Chernyshev, GM, HD Video Interviews from Miss International Queen 2022 in Pattaya, Thailand, Siam@Siam Design Hotel Pattaya – Interview with Clive Nagington, Is Siam Seaplane Ready for Take Off? Interview with Dennis Keller, Chief Business Officer.