(18/05/23) Qatar Airways, in partnership with Paris Saint-Germain football club and Education Above All (EAA) Foundation, helped to make the dreams of a select number of children come true.
The partners brought children from different backgrounds together for a once-in-a-lifetime experience with the Paris Saint-Germain football players at the Parc des Princes stadium.
The national carrier of the State of Qatar has been a long-term supporter of EAA Foundation and this latest initiative saw the collaboration with EAA's schools, which uplifts children facing barriers to education.
A dream come true, EAA Foundation children embarked on a journey to Paris where they had the opportunity to accompany the stars of Paris Saint-Germain onto the field before their 'Ligue 1' fixture.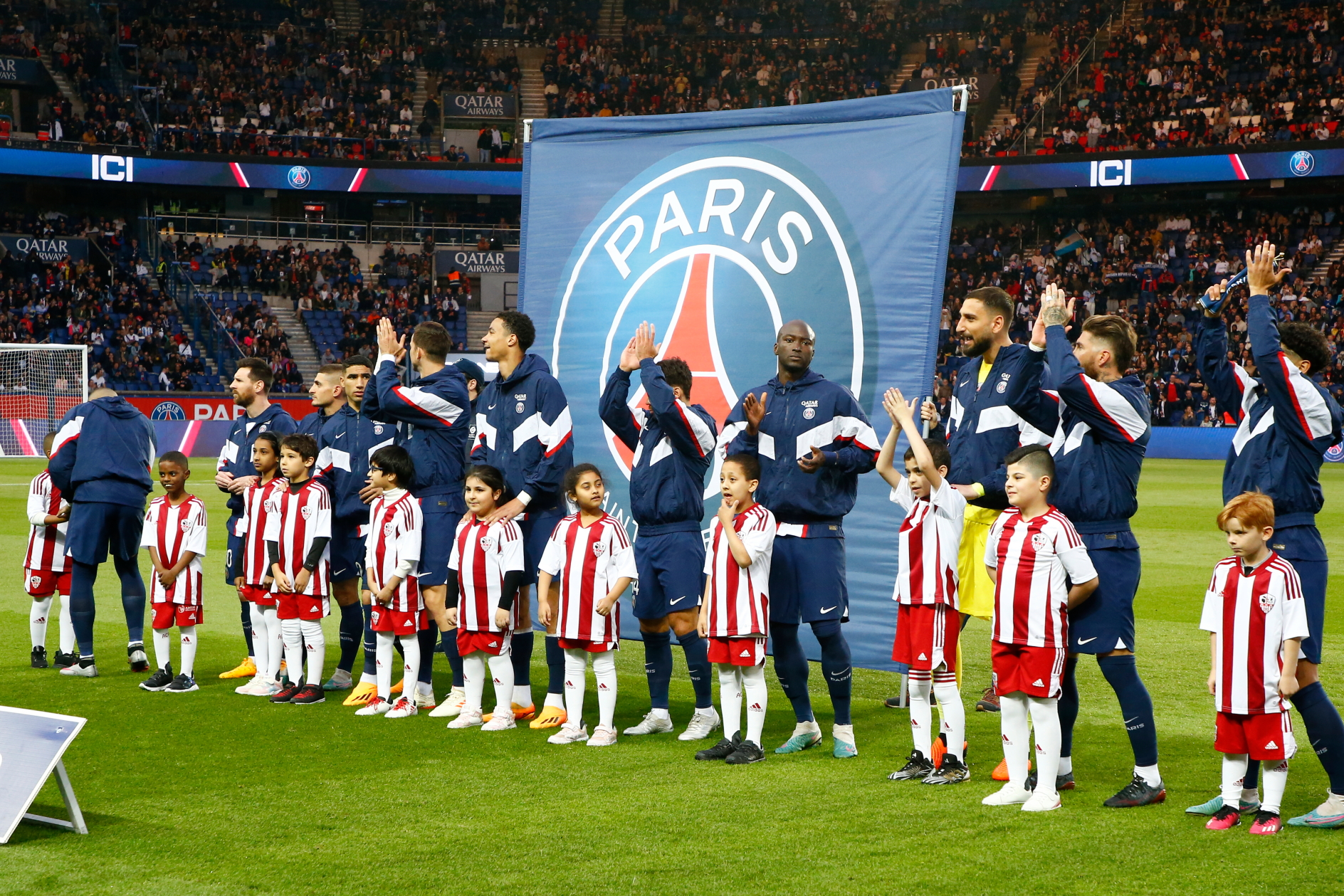 Paris Saint-Germain football players helping to make dreams come true at Parc des Princes
"Sports, particularly football, have an unparalleled capacity to empower and enlighten. They instill invaluable qualities in our youth – teamwork, resilience, and the pursuit of excellence – values that resonate beyond the sporting realm," said Fahad Al Sulaiti, Education Above All Foundation's CEO. "Our collaboration with Qatar Airways and Paris Saint-Germain has breathed life into these lessons, turning dreams into reality for these children as they join the Paris Saint-Germain stars on the field. This experience transcends the extraordinary; it's a powerful endorsement of their potential and a shining example of what teamwork can achieve. It ignites a spark that we hope illuminates their educational journey. On behalf of the entire EAA Foundation, I extend a heartfelt thank you to Qatar Airways and Paris Saint-Germain for their steadfast dedication to empowering our future generations through education and sports. Collectively, we're making an enduring impact."
Combining the power of education and football, the children created lifelong memories, participating in training with the Paris Saint-Germain Foundation, as well as exploring the beautiful city.
The journey was curated to capture the excitement of Paris, experience the passion of supporting one of France's most successful football teams, and embody the virtues of sport such as teamwork, co-operation, focus, and discipline.
"At Qatar Airways, we see the value in supporting and inspiring young people who face barriers to education, which is why we have supported the Educate A Child programme by EAA since 2014," said Akbar Al Baker, Qatar Airways Group Chief Executive. "After hosting the biggest sporting event the Middle East has ever seen, the FIFA World Cup Qatar 2022, we have come to see the role of football in education and its contribution to the overall development of young people. We believe that this collaboration with Paris Saint-Germain football club and EAA Foundation brings together education and sports to nurture young minds and inspire more children to participate in sports, which in turn equips them with valuable life skills."
Established in 2012, EAA currently works in over 60 countries worldwide and has supported 15 million children and youth access their fundamental right to quality education.
Qatar Airways has pledged its support to EAA since 2014, and has raised approximately QAR 19.2 million (approximately 37 million Chinese Yuan) by collecting donations onboard and matching those donations.
Latest videos: India's Aviation Market – Exclusive 4K Video Interview with Roshan Mendis, EVP and CCO of Sabre Travel Solutions, Noise Cancelling Ear Plugs for a Perfect Night's Sleep, Amari Watergate Bangkok – 4K Video Interview with Sukamal Mondal, Area GM.