(28/10/22) P3, a hotel software solutions provider, has rolled out a new service that allows hotel guests who check-in online to collect their room key at a kiosk rather than join a queue at the front desk.
The company is now expanding the 'collect your key' kiosk service after it was successfully integrated into self-service kiosks at select properties in the UK and Ireland.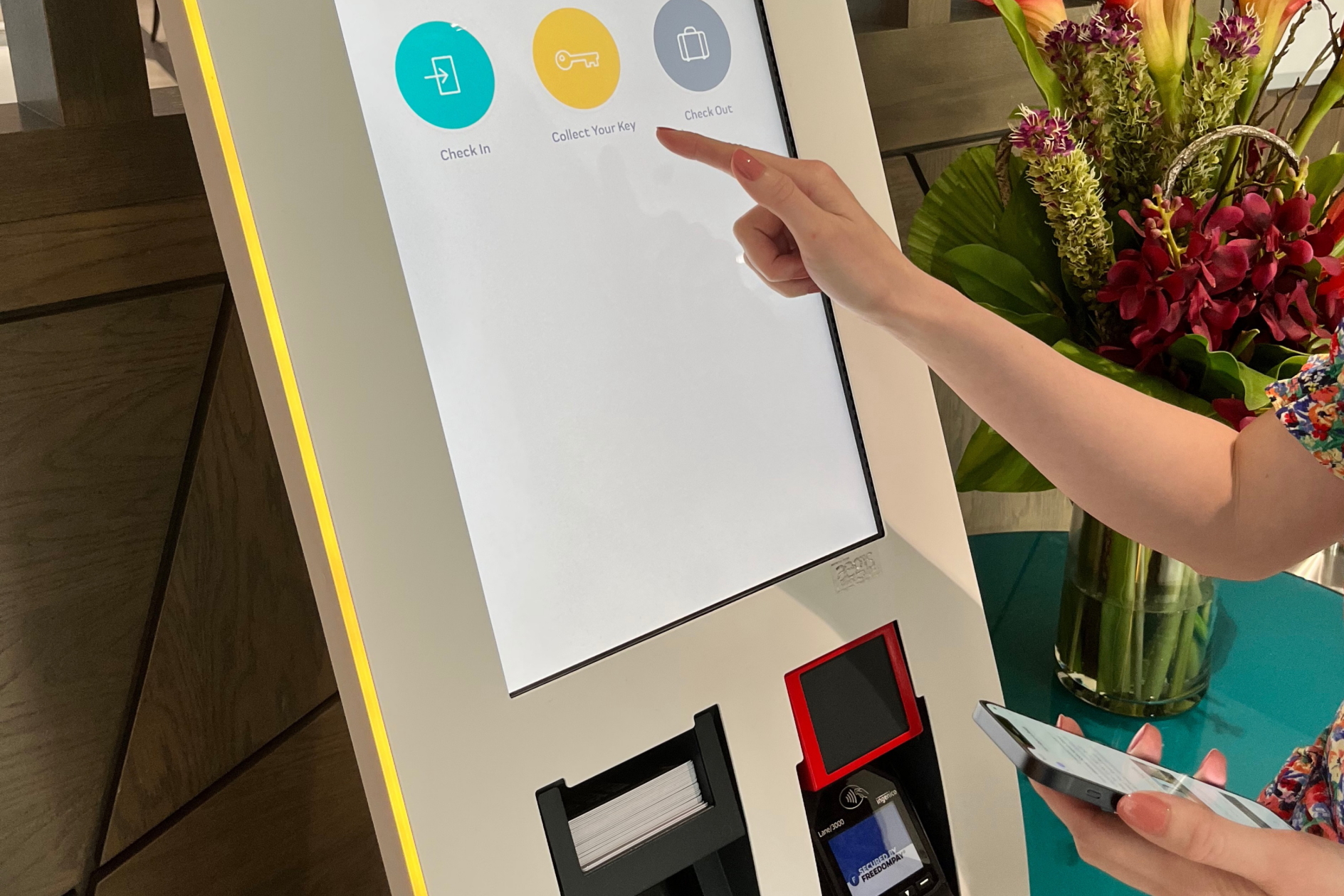 P3's 'collect your key kiosk' service
"Online check-in has proven increasingly popular with hotels and hotel guests in recent years. Yet while it vastly reduces the amount of time an individual guest has to spend at reception when they arrive, they can still be delayed by other guests," said P3 CTO, Peter Hinds. "P3's new 'collect your key' kiosk functionality completes the contactless check-in process for hotels and their guests by connecting the digital and physical experience. Travelers who choose to check-in online no longer need be at the mercy of front desk queues, they can head straight for a self-service kiosk, issue their own keys and be on the way to their room in less than a minute. This happens using existing technology that people are familiar with, making it easy to use for guests and cost efficient for hotel operators who also get to free up staff for greater value interactions with other customers."
Prior to arrival, guests click on a button in their online check-in email and are directed to a check-in page on the hotel website where they can select their estimated time of arrival.
The P3 system finds a suitable room for each booking and sends an email to the guests notifying them that their room is ready.
Upon arrival at the hotel, the guest can go straight to the kiosk and collect their key using the four-digit code provided in the email.
P3's 'collect your key' kiosk functionality is fully automated and integrated with Oracle Hospitality Opera property management systems.
"Hotels are on a path which will most likely lead to guests using their mobile phone for keyless entry into their hotel rooms – but that technology isn't quite there yet, and it will also come with a significant price tag," added Hinds. "A hotel operator could end up paying for expensive new locks for every room in their hotel and find that guests don't want to download the app required for use. Our 'collect your key' kiosk functionality is a great way to bridge the gap while waiting for seamless mobile technology to improve to facilitate mobile keys. We're really excited about this new feature and believe it provides a convenient and affordable solution for hotels and their guests."
Latest HD video interview: Business Travel Trends in Asia Pacific – Video Interview with Brett Thorstad, Sabre.