(01/12/22) The Novotel Bali Benoa has reopened following a major renovation to the different accommodation options, swimming pools, beachfront zone, F&B outlets and gardens.
The meeting rooms, kids club and fitness centre have also been renovated, while work on the tennis court is expected to finish in February 2023.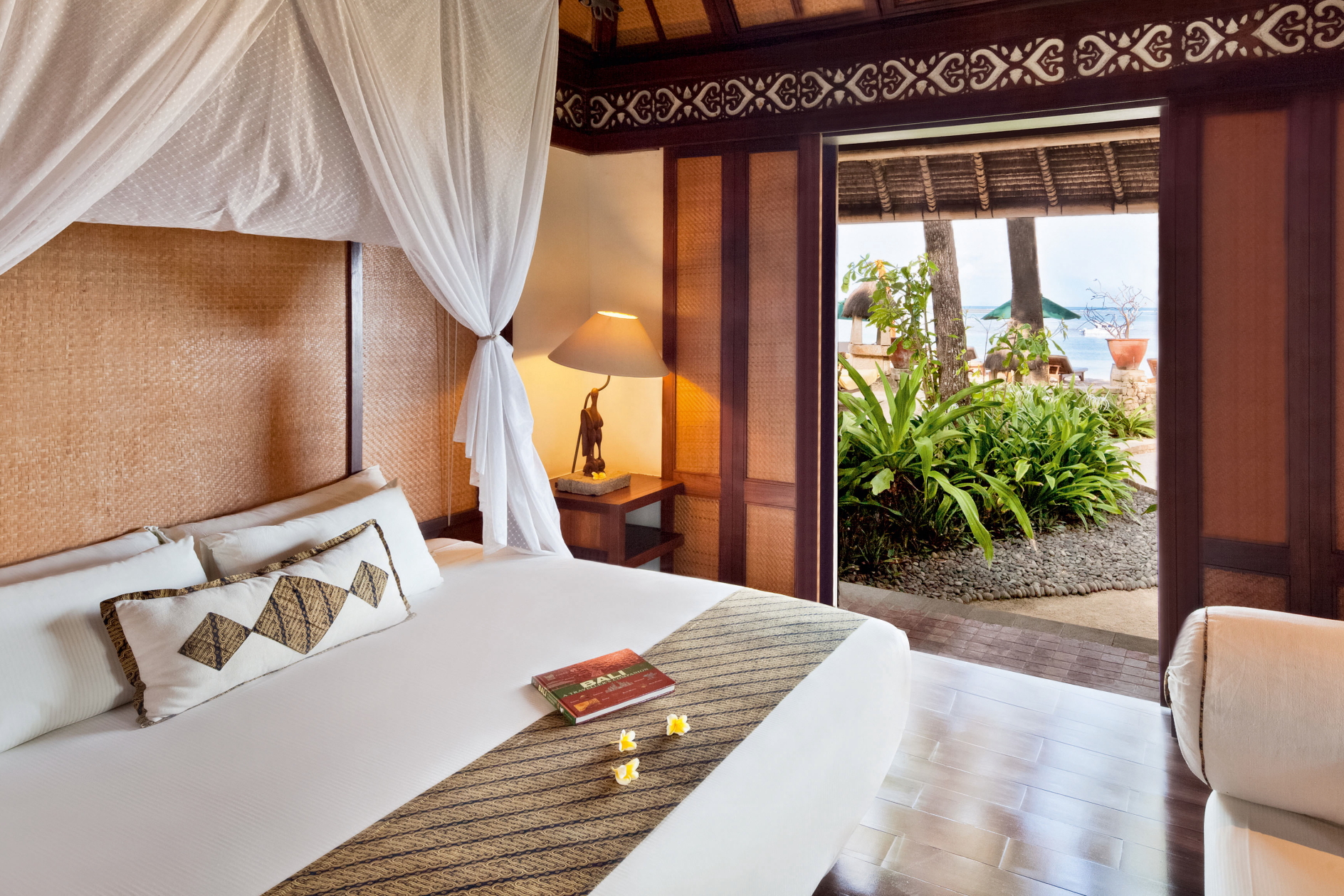 Beach Cabana at Novotel Bali Benoa
Located on the golden sands of Tanjung Benoa Beach, the resort features 187 rooms and suites, including family options with bunk beds and PlayStations, as well as Beach Cabanas (pictured) and Private Pool Villas.
The revitalized facilities complement an extensive array of amenities and activities already offered at the resort, including a beauty salon, spa, bicycle rental, water sports and an ice-cream pavilion.
"We are delighted to open a new chapter in the long and successful history of Novotel Bali Benoa," said Guillermo Bastarrica, General Manager of Novotel Bali Benoa. "Our beautiful resort has always been full of character and Balinese heritage. Now, this will be complemented with brand new facilities, including an impressive beach and swimming pool area, to ensure our position as one of the leading places to work, stay and play in Tanjung Benoa."
Latest HD video interviews: Amari Watergate Bangkok – 4K Video Interview with Sukamal Mondal, Area GM, Bangkok Riverside Fest 2023 – 4K Video Interview with Frederic Kolde, Business Travel Trends in Asia Pacific – Video Interview with Brett Thorstad, Sabre.