(22/09/22) The Raffles Hotel Le Royal in Phnom Penh, one of Cambodia's most legendary hotels, has appointed Martin Becquart as Executive Chef.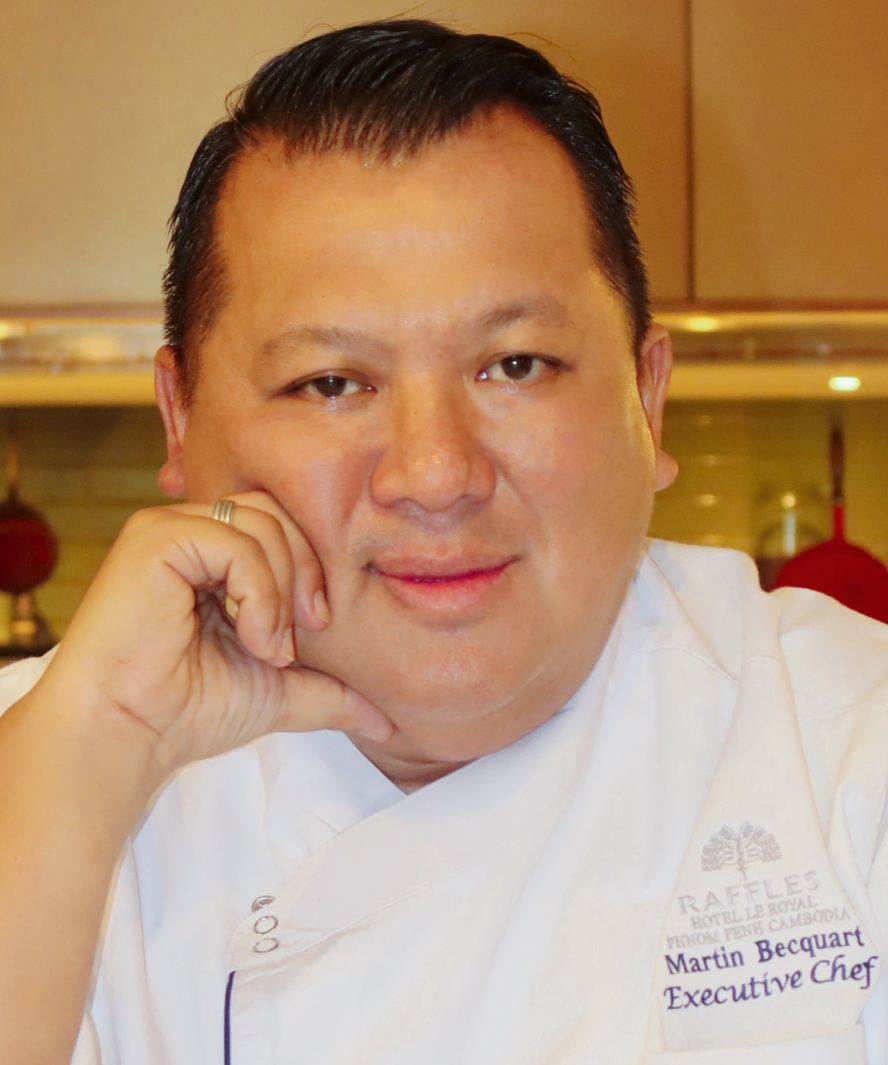 Martin Becquart
Laos-born and French-raised, Martin has nearly three decades of hospitality industry experience with a career that has taken him to all corners of the world, working in renowned five-star hotel kitchens in Europe, South America, the Caribbean, Middle East, United States and Asia.
Martin received his formal culinary training in France and describes his cooking style as strongly influenced by classic French techniques with notable inspirations from his global travels.
"Chef Martin's remarkable 27-year culinary career has involved serving meals to heads of state and top executives, and he has a deep knowledge of French culinary traditions. His newest offerings at Le Phnom 1929 and Elephant Bar spotlight some of the breadth of what he can do," said Raffles Hotel Le Royal's General Manager Dennis de Groot.
As Executive Chef, Martin oversees Raffles Hotel Le Royal's celebrated restaurants and bars, including Le Phnom 1929, a Parisian-style brasserie; Restaurant Le Royal, known for its authentic Royal Khmer cuisine; and the iconic Elephant Bar, home to the hotel's famed Afternoon Tea.