(02/11/22) Marriott has signed a deal with Asset World Corp (AWC) to open a very special Ritz-Carlton hotel on the banks of the Chao Phraya River in Bangkok, Thailand.
Scheduled to open in phases in 2026, The Ritz-Carlton Bangkok, The Riverside will be located on three separate sites on opposite banks of Bangkok's "River of Kings".
"We are delighted to work with AWC to bring The Ritz-Carlton Bangkok, The Riverside to the historic section of the Chao Phraya River to create an unique destination for urban explorers, wellness seekers and meeting planners alike," said Jakob Helgen, Area Vice President – Thailand, Vietnam, Cambodia & Myanmar, Marriott International. "Bangkok is a dynamic city with fast-paced development. This project will reflect the spirit of the past while also presenting the contemporary luxury hospitality of the Ritz-Carlton brand. We are proud to work with AWC as we continue to expand our footprint in Thailand."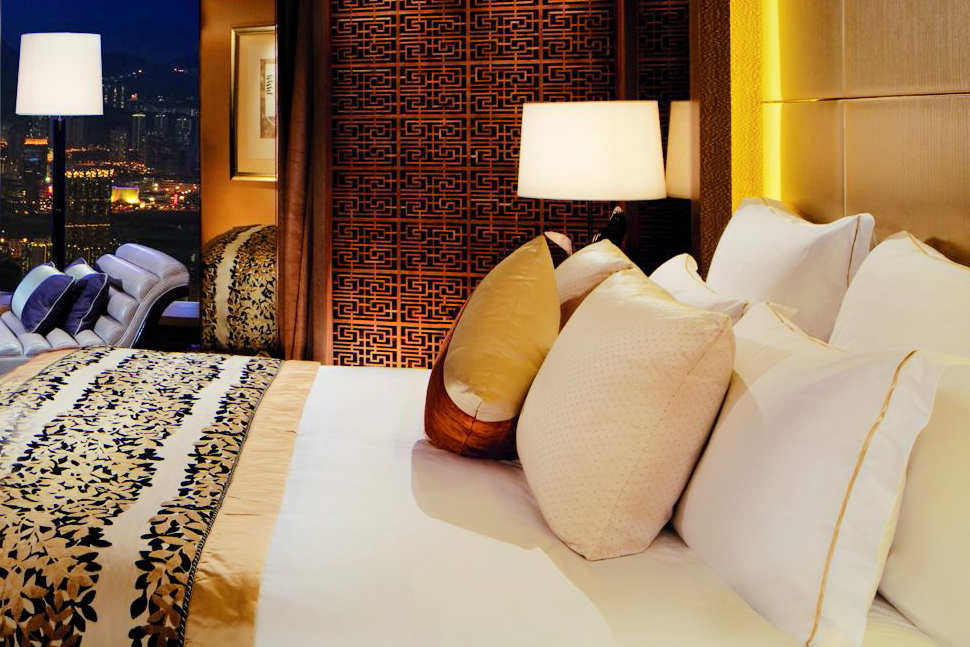 Luxurious bedding at The Ritz-Carlton, Hong Kong
The Lhong 1919
The main elements of The Ritz-Carlton Bangkok, The Riverside will be centered upon The Lhong 1919 Riverside Heritage Destination, a collection of sensitively restored warehouses on the west bank of the Chao Phraya.
Three reimagined low-rise structures are expected to be complemented by two brand new buildings featuring 86 rooms and suites with river views and plunge pools, nine exclusive villas, multiple dining destinations including a signature rooftop restaurant, a fitness center, spa and an outdoor infinity pool with a pool bar.
With leafy courtyards, shady walkways, an ornate shrine and lush foliage, the property is also expected to include several event spaces.
The Shophouse and The Mansion
Directly opposite the east bank of the Chao Phraya, a beautiful mansion and two revitalized shophouses will capture the essence of SongWad Road, a center of trade and commerce and the gateway to Bangkok's Chinatown.
The Shophouse is slated to include 24 rooms, a riverside pool and bar, a wellness center and space for intimate events.
The Mansion is expected to feature 56 rooms, an infinity pool, waterside restaurant, fitness area and kids' room.
"We are thrilled to continue our long-term partnership with Marriott International," said Wallapa Traisorat, Chief Executive Officer & President, AWC. "This signing marks the second Ritz-Carlton hotel in our development pipeline in Thailand. We are confident that this iconic luxury brand will bring tremendous value to Bangkok's riverside heritage area and drive long-term benefits to the surrounding community and society by preserving the original buildings. We believe in embracing local history, culture and architecture to position Thailand as a compelling, creative and sustainable tourism destination."
The Shophouse and The Mansion are expected to open in 2026, with The Lhong 1919 Riverside Heritage Destination scheduled to follow in 2027.
Guests will be able to enjoy all three sites by dedicated shuttle boats.
Latest HD video interview: Business Travel Trends in Asia Pacific – Video Interview with Brett Thorstad, Sabre.