(29/12/22) Malaysia Airlines has expanded its partnership with Saudi Arabian Airlines (Saudia).
Malaysia Airlines' MH flight code will be added to several Saudia flights with departures from Kuala Lumpur to Jeddah and Riyadh, as well as flights between the cities to Madinah and Cairo.
Saudia's SV flight code is being added to Malaysia Airlines' flights from Kuala Lumpur to several destinations including Sydney, Melbourne, Adelaide and Penang.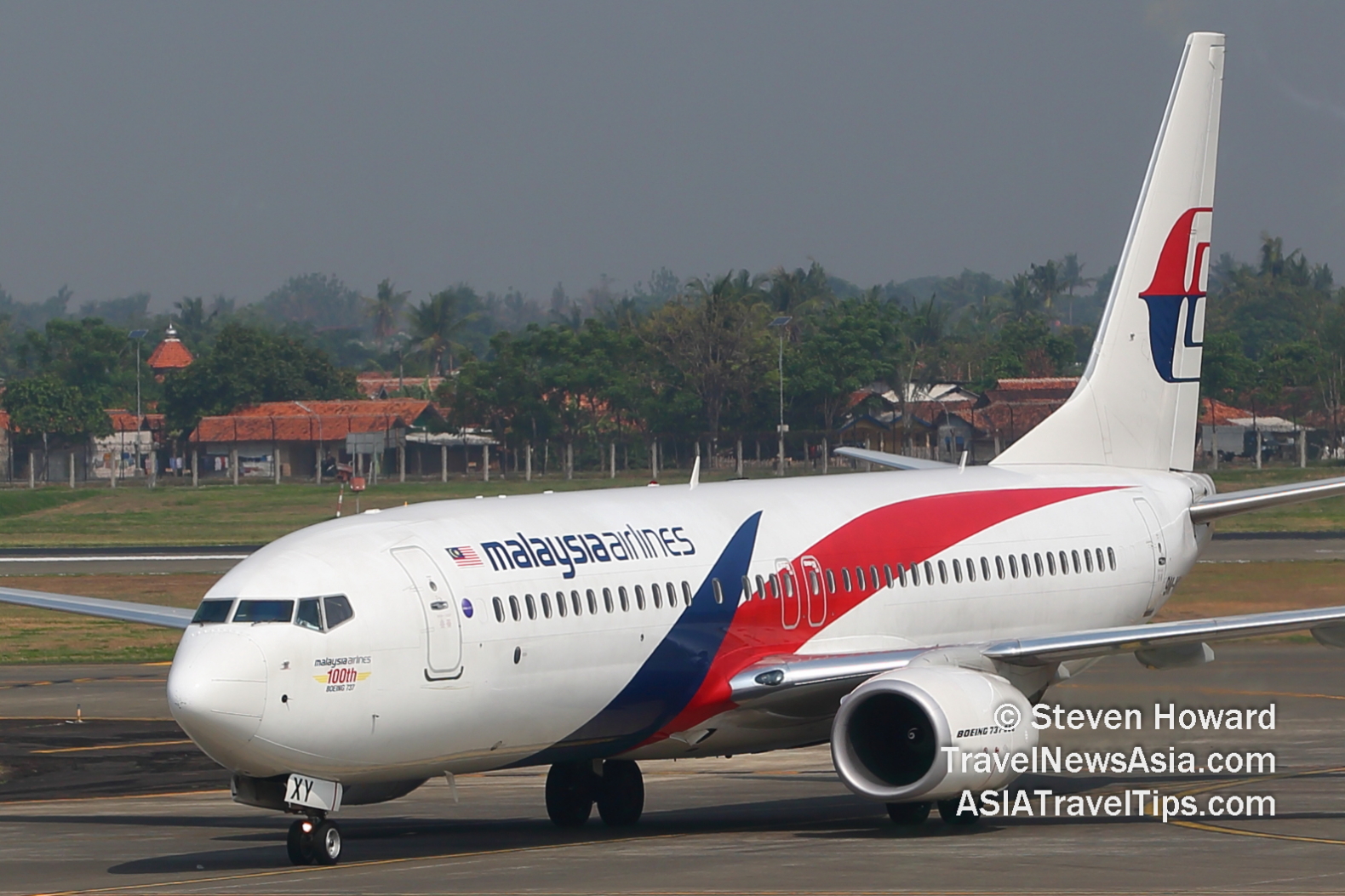 Malaysia Airlines Boeing 737. Picture by Steven Howard of TravelNewsAsia.com
Capt. Ibrahim Koshy, Executive Chief Officer of Saudia, said, "We are pleased to cooperate with Malaysia Airlines to give its passengers the opportunity to learn about the warm Arab hospitality that Saudia is famous for all over the world, as well as providing access to various destinations in the Middle East. We look forward to enhancing the prospects of bilateral relations in the future."
Travellers from the Far East and Australiasia will enjoy easy access via Saudia to the most prominent destinations in the Kingdom, such as Madinah and Al-Ula, as well as making it easier to travel to the Egyptian capital, Cairo.
Passengers on board Malaysia Airlines can enjoy smooth connections to the most prominent tourist destinations in Malaysia such as Penang which is famous for its food, architecture, beaches, and for being on the UNESCO World Heritage List, as well as flights to Australian cities such as Sydney, Melbourne and Adelaide.
Captain Izham Ismail, Group Chief Executive Officer of Malaysia Airlines, said, "We are delighted to welcome Saudia as our new codeshare partner to leverage each other's network, allowing two full-service carriers to expand their operations to South East Asia and Australia as well as the Middle East respectively. This partnership will strengthen Malaysia Airlines' presence in Saudi Arabia and build upon a strong relationship between the two carriers. It will also complement our double daily commercial services via Doha with Qatar Airways, as well as flights to Jeddah and Madinah operated by AMAL by Malaysia Airlines for umrah and hajj journeys."
Latest HD video interviews: Amari Watergate Bangkok – 4K Video Interview with Sukamal Mondal, Area GM, Bangkok Riverside Fest 2023 – 4K Video Interview with Frederic Kolde, Business Travel Trends in Asia Pacific – Video Interview with Brett Thorstad, Sabre.