(11 September 2022, 10:44 +07) Several of Europe's largest hotel markets, led by Berlin, Germany, surpassed their 2019 levels in gross operating profit per available room (GOPPAR), according to STR's July 2022 P&L data.
Berlin's July GOPPAR reached US$34.32, which is 183% of the pre-pandemic comparable. In June, the market reported GOPPAR at US$98.21, which iss 132% of the comparable 2019 level.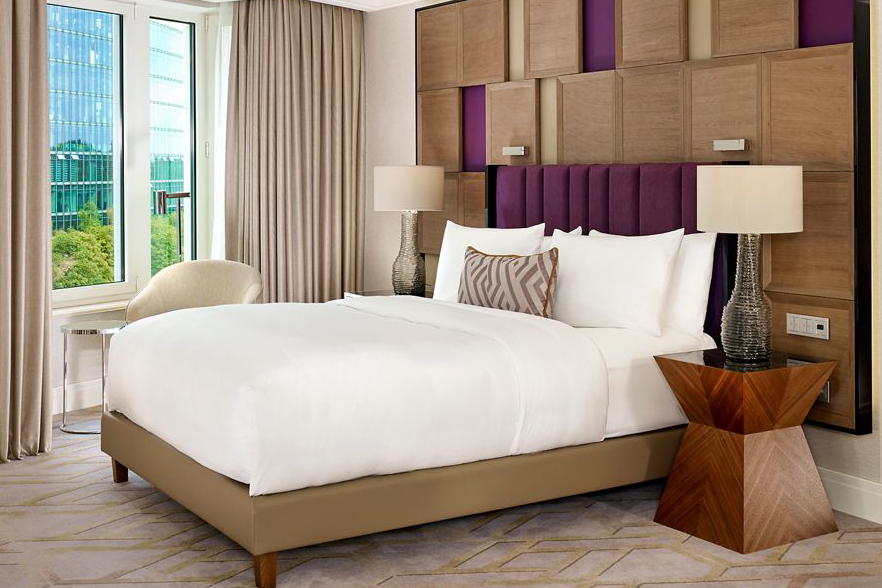 Bed in a Junior Suite at The Ritz-Carlton Berlin
Also reporting significant month-on-month improvements in the region, Paris posted a July GOPPAR of US$312.64, the market's second highest this year behind June (US$347.08).
Other key markets, London and Amsterdam, reported GOPPAR that was 105% of the 2019 comparable, at US$172.11 and US$97.65, respectively.
"Europe hotel occupancy stands at just 10% shy of pre-pandemic levels, and many of the markets that were vacant last summer are now bustling with visitors," said Alex Robinson, STR's director of industry partners. "In July, London and Paris both reported occupancy at 85%, which was almost double of what it was the year prior. While occupancies have leapt forward, it has been room rates that have been the key driver of recovery. Europe's July room rates were 27% higher than that of 2019, with Athens, Edinburgh and Rome as standout performers. While concerns may shade European economies in the medium term, European hoteliers have been experiencing a sun-filled recovery in recent months."
Recent HD video interviews: Airports, Biometrics and Travel – Interview with Sumesh Patel, SITA President – Asia Pacific, Mövenpick Siam Hotel Na Jomtien Pattaya – Interview with Dmitry Chernyshev, GM, HD Video Interviews from Miss International Queen 2022 in Pattaya, Thailand, Siam@Siam Design Hotel Pattaya – Interview with Clive Nagington, Is Siam Seaplane Ready for Take Off? Interview with Dennis Keller, Chief Business Officer.