(29/12/22) Jetstar celebrated Christmas day with the arrival of two brand new Airbus A321neo LR aircraft.
The aircraft flew in formation from the Airbus factory in Hamburg, Germany and stopped in Bengaluru, India and Perth on their way to Melbourne, Australia.
The two NEOs are the third and fourth aircraft in Jetstar's A321neo LR fleet which is expected to reach 18 by the middle of 2024.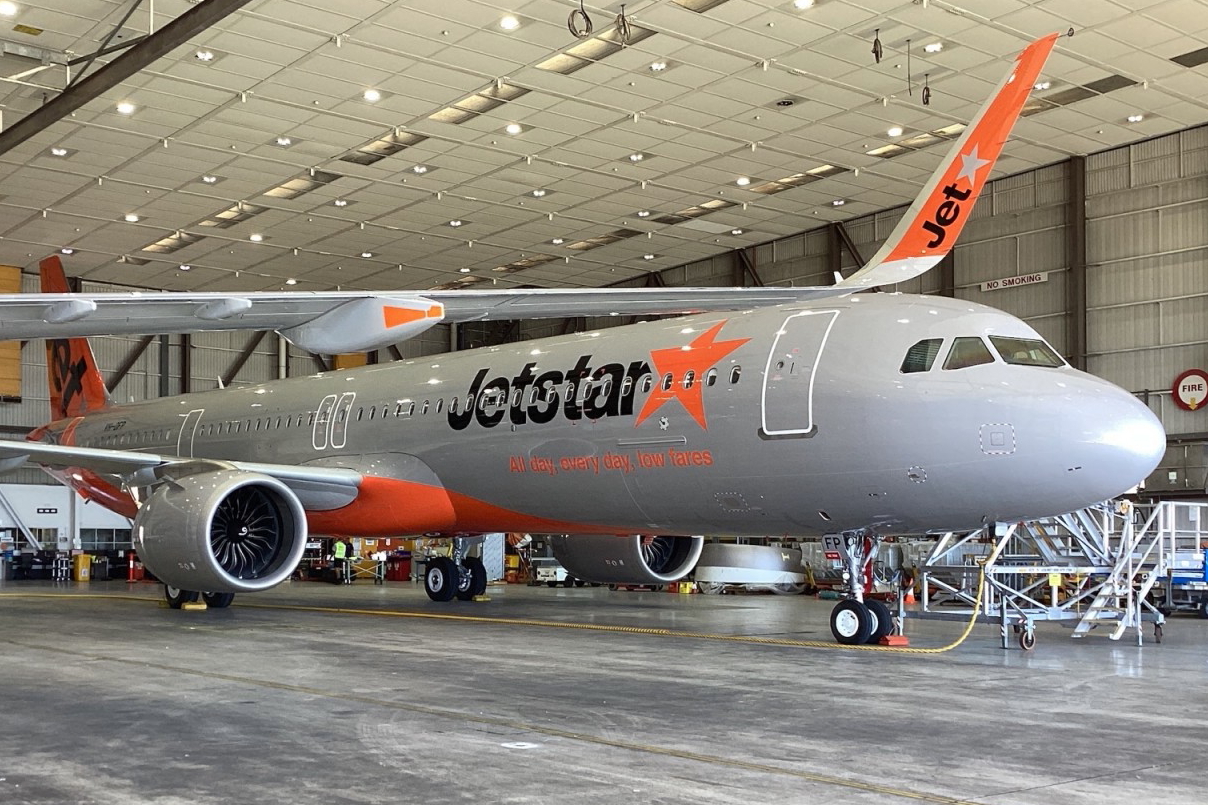 Jetstar A321neo
Initially, the new NEOs will be operated on some of Jetstar's most popular destinations including Brisbane, the Gold Coast and Bali.
And from next June, they will also fly non-stop from Sydney to Rarotonga, the airline's newest international route.
Jetstar's NEOs are:
– 50 per cent quieter than similar size Airbus A320/A321s;
– Burn up to 20 per cent less fuel to reduce emissions;
– Have an extra fuel tank to fly further (about 3,500 nautical miles / 6,482 kilometers);
– 232 wider seats each with USB power;
– Extra-large overhead storage bins with 40 per cent more space; and
– Coloured LED lighting to provide better comfort.
In coming months, customers flying on the NEOs will be able to stream Jetstar's inflight entertainment on their own devices.
Latest HD video interviews: Amari Watergate Bangkok – 4K Video Interview with Sukamal Mondal, Area GM, Bangkok Riverside Fest 2023 – 4K Video Interview with Frederic Kolde, Business Travel Trends in Asia Pacific – Video Interview with Brett Thorstad, Sabre.