(17/11/22) IHG has signed an agreement with Dinso Resort to open a Vignette Collection hotel in Phuket, Thailand.
Scheduled to open mid-2023, the Dinso Resort Phuket, Vignette Collection will be IHG's fourth opened or pipeline Vignette Collection property in the Kingdom, following the launch of its 17th and newest brand last year.
Built mainly through the use of wooden materials, the luxury escape is seamlessly integrated into its hillside surroundings and has been designed to appeal to those looking for a tranquil, nature-based getaway, despite being just eight minutes away from the bustling tourism hub of Patong.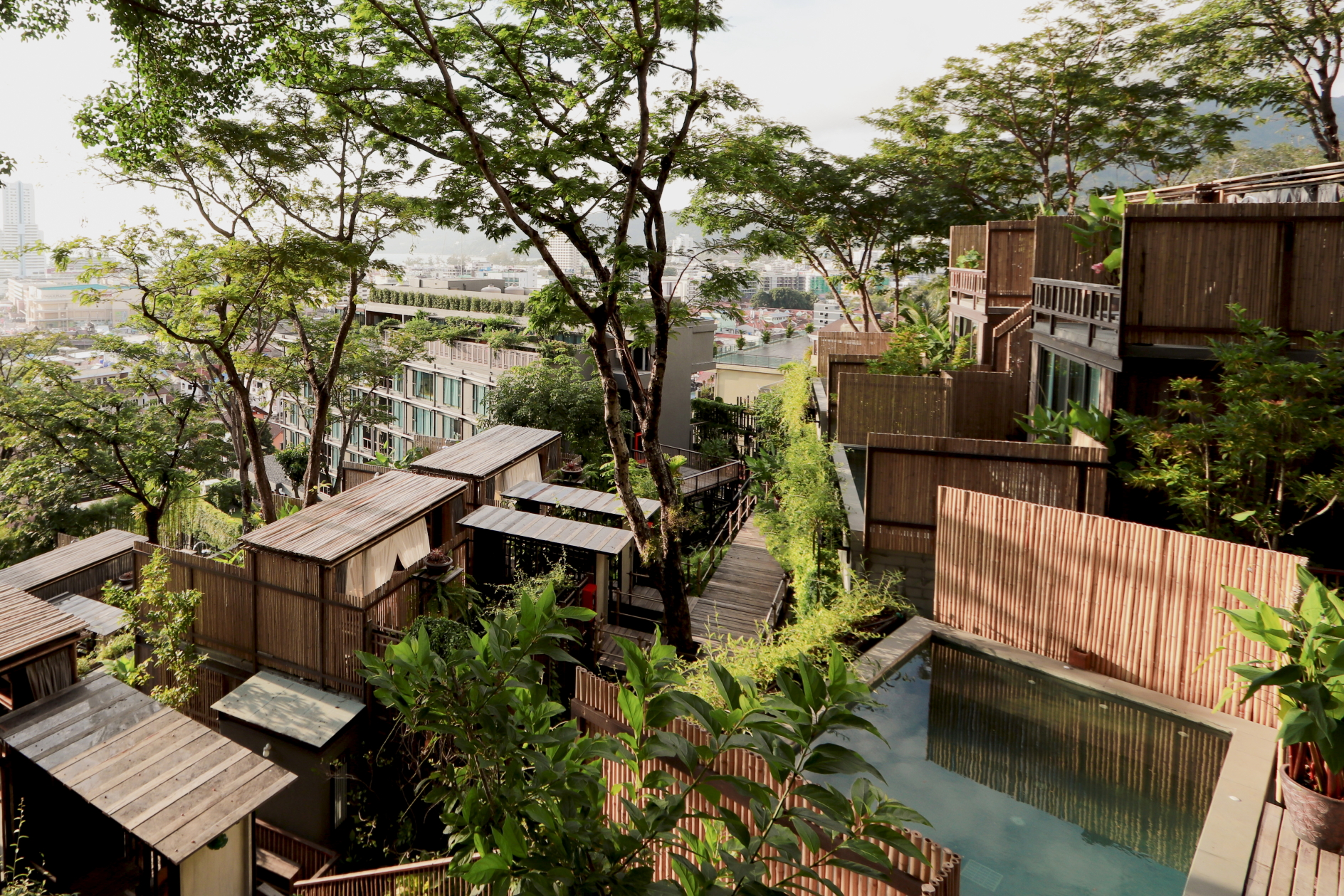 Dinso Resort Phuket, Vignette Collection
"It's fantastic to work with first-time partner Dinso Resort to open our fourth Vignette Collection hotel in Thailand. We see a demand for authentic and experiential experiences, and with the spotlight on environmental and social issues, meaningful and responsible stays," said Saowarin Chanprakaisi, Director, Development, South East Asia and Korea, IHG. "This new collaboration shows confidence in the purpose-driven Vignette Collection brand in the market, which has grown quickly since the successful opening of Sindhorn Midtown, our first Vignette Collection property, in Bangkok earlier this year."
The hotel offers a choice of 148 rooms and suites and 26 tree-top pool villas with views of the Patong coast.
Facilities will include two restaurants and bars, a large meeting room, swimming pool, fitness centre and spa.
"Before the pandemic, Phuket attracted over 10 million visitors per year and, after Bangkok, was the most visited destination in Thailand. We look forward to welcoming guests to this beautiful hillside resort," added Khun Saowarin.
IHG currently has 30 hotels across nine brands in Thailand and a pipeline of 36 properties.
Latest HD video interviews: Amari Watergate Bangkok – 4K Video Interview with Sukamal Mondal, Area GM, Bangkok Riverside Fest 2023 – 4K Video Interview with Frederic Kolde, Business Travel Trends in Asia Pacific – Video Interview with Brett Thorstad, Sabre.