(01/11/22) International Airlines Group's shareholders have approved an agreement with Boeing to order fifty 737-8-200s and 737-10s, with options on a further 100 aircraft.
The 737-8-200 can be configured with up to 200 seats, while the the 737-10, the largest model in the family, seats up to 230 passengers in a single-class configuration and can fly up to 3,300 miles.
Powered by CFM International LEAP-1B engines, the 737-10 can cover 99% of single-aisle routes, including routes served by 757s.
The 737 family of airplanes is on average 14% more fuel-efficient than today's most efficient Next-Generation 737s and 20% more efficient than the original Next-Generation 737s when they entered service.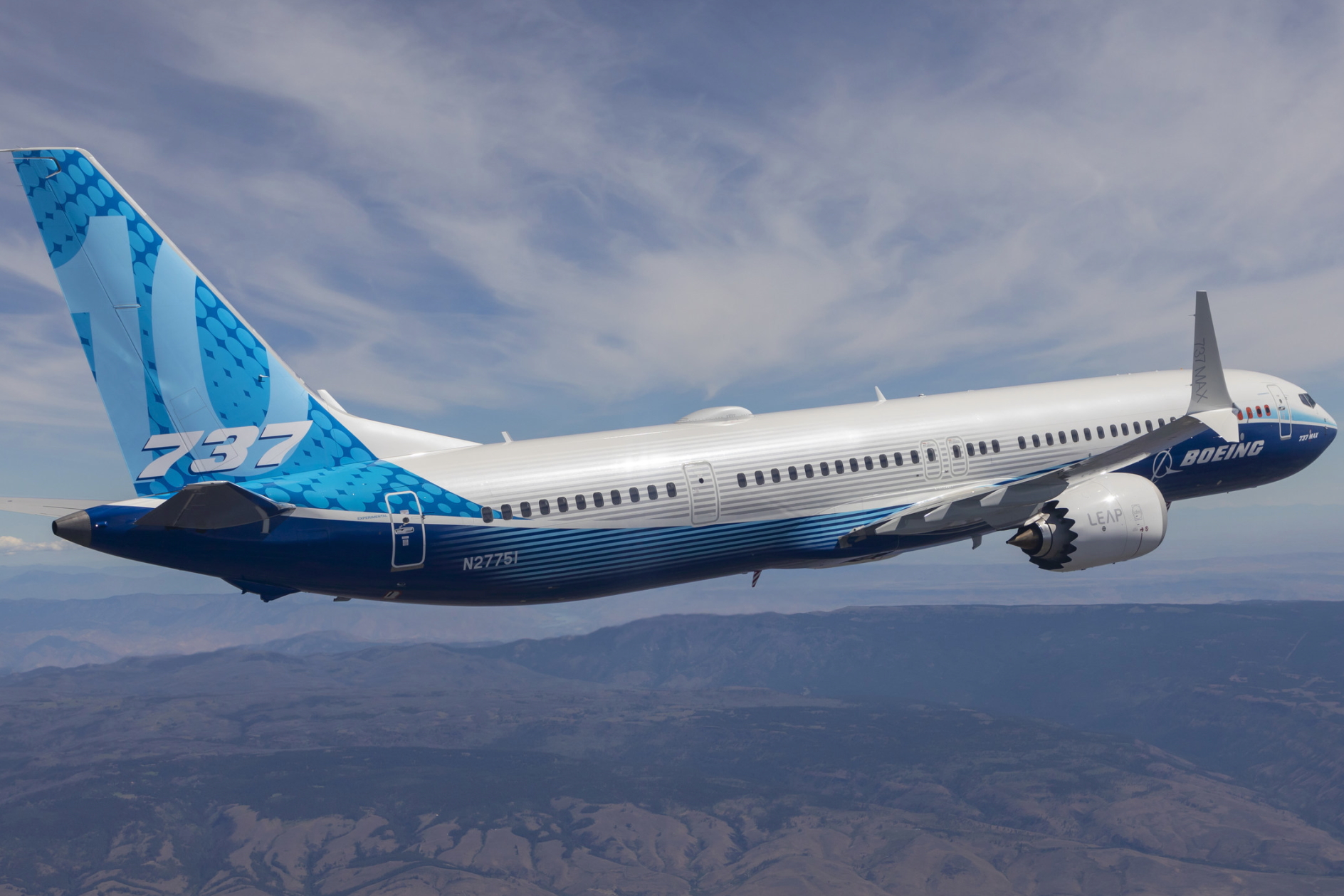 Boeing 737-10
"We look forward to working with IAG on reintroducing the 737 in to the group's fleets," said Ihssane Mounir, Boeing's senior vice president of Commercial Sales and Marketing.
IAG, a Spanish company with shares traded on the Spanish and London Stock Exchanges, is one of the world's largest airline groups. The company comprises of Aer Lingus, British Airways, Iberia, Level, Vueling, IAG Loyalty, IAG Cargo and IAG Global Business Services (GBS).
In the first nine months of 2022, IAG capacity, measured in available seat kilometres (ASKs), reached 75.3% of that operated in the first nine months of 2019.
Capacity was steadily increased through the period, with Q1 2022 at 65.1 of 2019, Q2 2022 at 78% of 2019 and Q3 2022 at 81.1% of 2019.
The impact of COVID19 and related travel restrictions was significantly less than in the first nine months of 2021, when many countries were in lockdown or had severe travel restrictions in place.
The passenger load factor reached 81.3% in the first nine months of 2022, with the passenger load factor in Q1 at 72.2%, Q2 at 81.8% and Q3 at 87%, which was just 0.7 points lower than in Q3 2019.
There was some impact from the Omicron variant of COVID19 early in the year, mainly in January and February. Capacity operated out of London Heathrow airport was lower than originally planned at the start of the year and British Airways' capacity was limited to 74.2% of 2019 in Q3, up from 57.4% in Q1 and 69.1% in Q2.
Passenger revenue rose €10,880 million to €14,020 million, reflecting the significant increase in capacity operated, together with the positive impact of a 21.3 percentage point increase in the passenger load factor and passenger yields per revenue passenger kilometres (RPK) up 27%.
The resulting passenger unit revenue (passenger revenue per ASK) was 72.2% higher than the previous year and was up to 91% of that seen in the first nine months of 2019.
Cargo revenue was up €42 million to €1,216 million, 3.6% higher than in the first nine months of 2021, despite only 480 cargo flights operated in the period, down from 3,334 in the first nine months of 2021, due to the significant increase in the passenger capacity operated.
Yields increased 1.8% on 2021, supported by continued global supply chain disruption, particularly in the first half of the year.
Cargo carried, measured in cargo tonne kilometres (CTKs), rose by 1.7%. Compared with 2019, Cargo revenue increased by €391 million, or 47.4%.
Other revenue increased by €837 million to €1,444 million, reflecting the recovery in the group's non-airline businesses, including BA Holidays, Iberia's maintenance and third party handling businesses and IAG Loyalty. Other revenue was 4% higher than in the first nine months of 2019.
Latest HD video interview: Business Travel Trends in Asia Pacific – Video Interview with Brett Thorstad, Sabre.