(01 September 2022, 11:08 +07) Dating back to 1888, Asia's oldest funicular railway, the Peak Tram in Hong Kong, has resumed service following an almost HK$800m upgrade. The Peak Tram, a popular tourist attraction as well as an important mode of transport for locals, suspended service at the end of June 2021 so that the service could be upgraded.
Now the Peak Tram is once again carrying passengers to and from the Peak, with a redesigned tramcar, terminus ushers and upgraded facilities.
The new Peak Tram dons the classic "Peak Tram Green", a nod to its heritage and earlier generations of tramcars in the 20th century.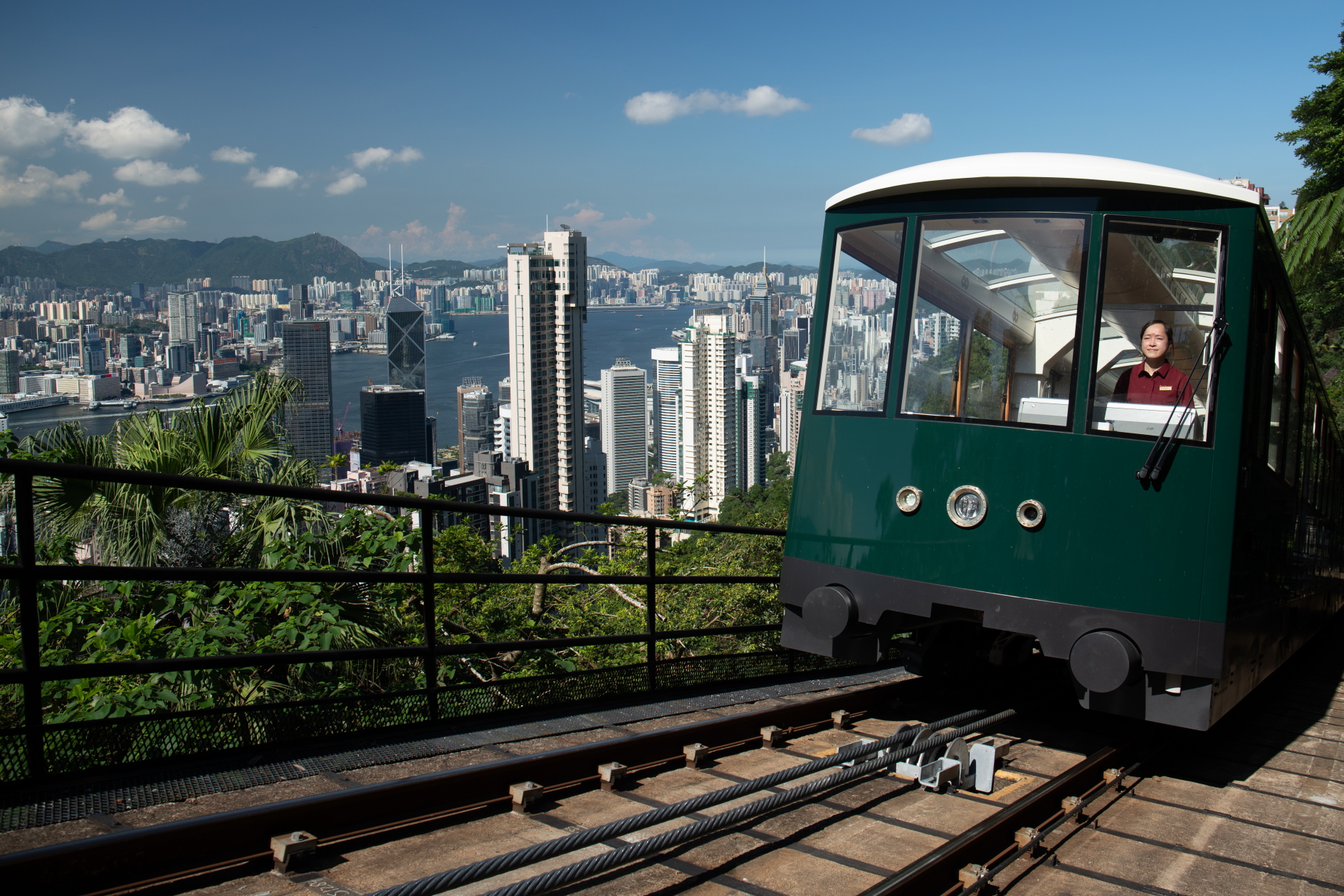 Asia's oldest funicular railway, the Peak Tram in Hong Kong
It provides a 75% increase in capacity, carrying 210 passengers, and its larger windows offer an unobstructed, panoramic vista of the world-famous skyline of Hong Kong.
In addition to the modern design of the tramcar, the tram termini have been refurbished and now offer a more engaging experience to passengers with five zones.
As they enter the Central Terminus, visitors are welcomed by the Eye of Infinity, a 10-metre-tall sculpture featuring a constantly evolving light display that embodies Hong Kong's spirit of ascension.
Go Wild At The Peak showcases the diverse wildlife found at the Peak with a wrap-around, full-immersion video experience.
The centennial history of the Peak Tram since 1888 comes alive in dynamic experiences at The Beating Heart, An Icon is Born, and Once Upon a Tram.
A return adult ticket now costs HK$88, almost 70% higher than in June 2021 before the upgrade began.
Recent HD video interviews: Airports, Biometrics and Travel – Interview with Sumesh Patel, SITA President – Asia Pacific, Mövenpick Siam Hotel Na Jomtien Pattaya – Interview with Dmitry Chernyshev, GM, HD Video Interviews from Miss International Queen 2022 in Pattaya, Thailand, Siam@Siam Design Hotel Pattaya – Interview with Clive Nagington, Is Siam Seaplane Ready for Take Off? Interview with Dennis Keller, Chief Business Officer.