(08/03/23) Greater Bay Airlines (GBA) has signed an order with Boeing for fifteen 737-9 aircraft.
The 737-9 is designed to seat more than 190 passengers in a two-class configuration and has a range of 3,300 nautical miles.
The Hong Kong-based carrier, which launched passenger and cargo flights in July 2022, will use the 737-9 as the backbone of its future fleet as it ramps up the number of services it offers between Hong Kong and major cities in Asia and Mainland China.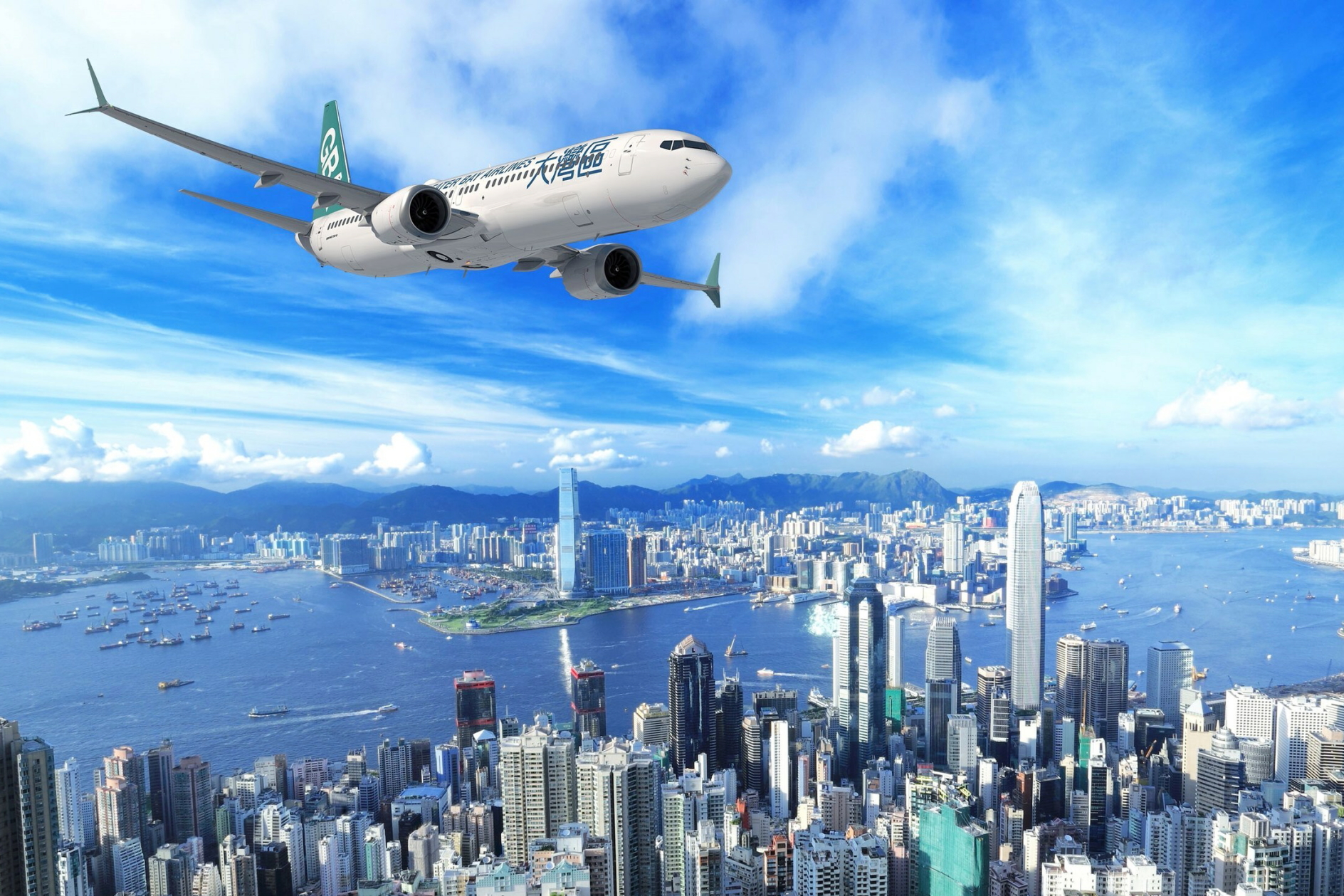 Greater Bay Airlines Boeing 737-9
"The 737-9 will allow GBA to open up new routes from Hong Kong with unmatched economics," said Wong Cho Bau, chairman of GBA. "The new order will bring fantastic growth possibilities to GBA and enable us to strive for excellence in an innovative way for our valued customers."
GBA is an all-Boeing carrier currently operating a fleet of three 737-800 jets with flights to four destinations, including Bangkok, Taipei, Tokyo and Seoul.
The airline plans to bring in a number of additional 737-800s to meet its expansion needs before the arrival of the 737-9.
"GBA's commitment for 737-9s is a major endorsement of our 737 MAX family and its ability to serve new markets," said Stan Deal, president and CEO of Boeing Commercial Airplanes. "The 737-9 will provide GBA with unmatched efficiency and reliability and lower operating costs, while continuing to provide a premium on-board experience for its passengers."
The deal with Boeing also includes a commitment for five 787 Dreamliners to support GBA's long-term plan to launch international long-haul services.
Latest videos: Noise Cancelling Ear Plugs for a Perfect Night's Sleep, Running Lights – Lumefit Premium 360° Reflective Vest Review, Steven Howard Outlines Travel News Asia's Video and Podcast Plans for 2023, Amari Watergate Bangkok – 4K Video Interview with Sukamal Mondal, Area GM.