(28/10/22) Honeywell has redesigned its Flight Efficiency platform to provide aircraft operators with insights to help them make enhanced decisions about their fuel utilization.
Additionally, the new cloud-based platform which was previously known as Honeywell Forge Flight Efficiency is being renamed as Honeywell Flight Efficiency.
Honeywell Flight Efficiency analyzes and simplifies streams of disparate data from a wide variety of sources, allowing aircraft operators to develop, implement and measure initiatives that help them make educated decisions around reducing aircraft operating costs.
The rebuilt offering delivers several benefits to customers, including advanced data analysis capabilities, a new user interface, faster performance, and more scalable architecture.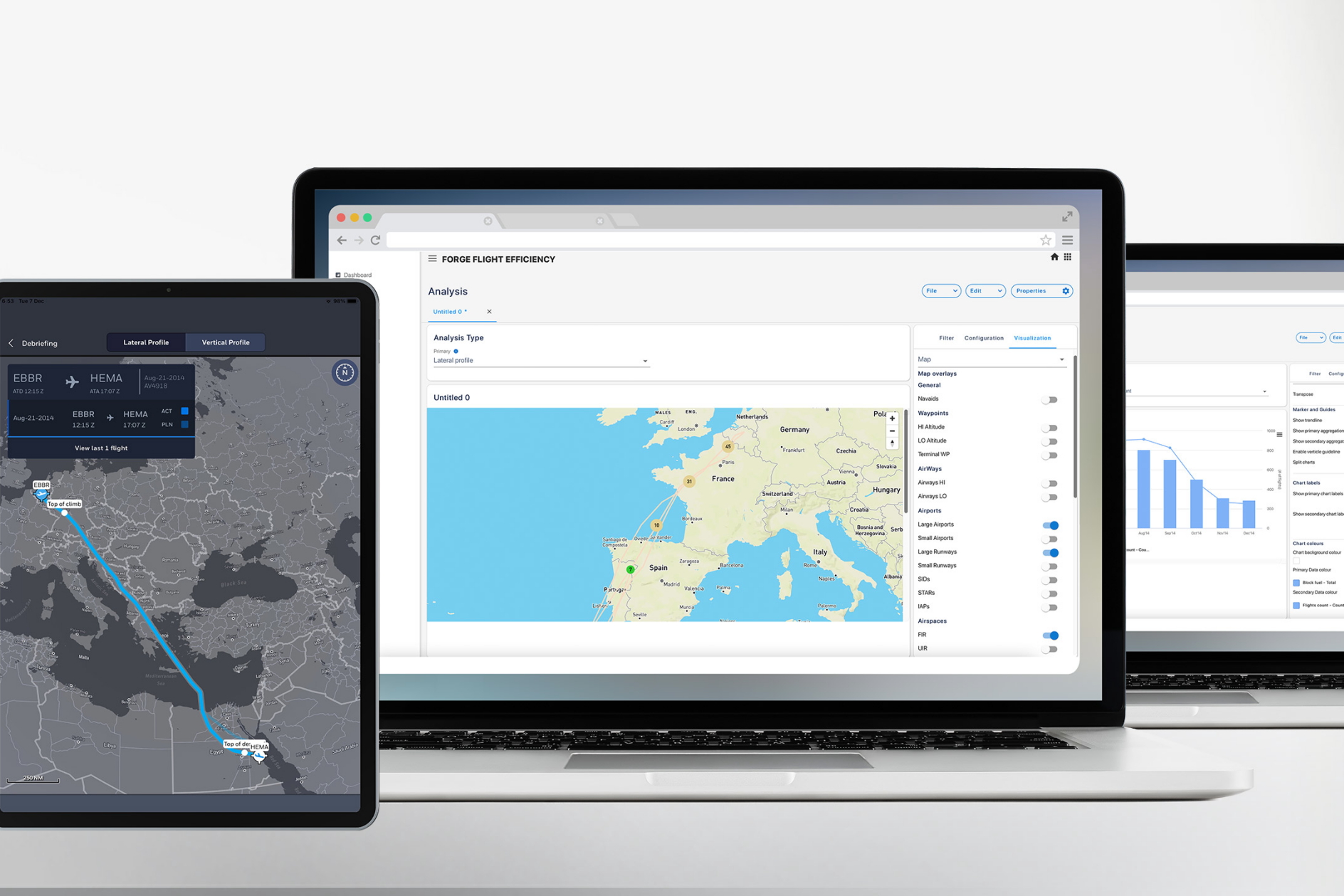 Honeywell has redesigned its Flight Efficiency platform
"This platform is aligned with the practical and immediate needs of our customers," said Karen Miller, General Manager – Services and Connectivity, Honeywell Aerospace. "The aviation industry is facing unprecedented increases in fuel and other operational costs. It is imperative for everyone in the ecosystem to work together to reduce operating costs while also creating a more sustainable future for aviation. Honeywell is ready to help our customers meet these sustainability challenges with Honeywell Flight Efficiency."
Flight Efficiency includes in-air and on-ground solutions for flight operations, fuel managers and maintenance personnel in a single user interface.
By providing alerts and identifying savings opportunities, the solution can help airlines maximize profits while improving workflows among pilots, ground maintenance and operations to increase productivity.
Key features of the platform include:
– Emission Visibility: Reducing fuel consumption is a good way for an airline to cut emissions while reducing operating costs. Honeywell Flight Efficiency is designed to help airlines make fuel efficiency decisions, assisting them with their efforts to reduce direct fuel costs as well as potentially minimizing the additional cost of offsetting carbon emissions.
– Advanced Trajectory Analytics: Machine learning algorithms can automatically detect flight events and procedures such as automated shortcut detection, holding detection, acceleration altitude reduction and continuous descent operations, among others.
– Deep Data Analysis: Airlines can use the platform to analyze multiple disparate sources of data simultaneously to measure performance and derive insights. Users can either choose the pre defined analytics and reports or define their own custom queries.
Honeywell Flight Efficiency is currently used on more than 3,000 aircraft around the world.
Latest HD video interview: Business Travel Trends in Asia Pacific – Video Interview with Brett Thorstad, Sabre.