(26 August 2022, 11:08 +07) HMD Asia has appointed Stephanie Andrade as Group Director of Sales for Shinta Mani Hotels in Cambodia and Nepal.
A dual citizen of the United States of America and Ecuador, Stephanie's hospitality career spans 15 years in global sales and marketing, based in America and Asia.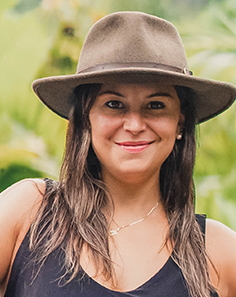 Stephanie Andrade
From her roles with Hyatt in Florida and Hong Kong, Stephanie moved to Vietnam at the beginning of 2014 and worked for 4 years with JW Marriott hotels in Hanoi and Phu Quoc.
Stephanie returns to Asia and the hotel industry after two years in Ecuador as the VP of Global Sales for Cacao EcoVillage; a circular economy hospitality model that develops new ethical and highly traceable cacao-based products.
Her recent experience in Ecuador will be invaluable in supporting the important work of the Shinta Mani Foundation which is at the heart of Shinta Mani Hotels' philosophy, supporting the local communities in which they live and work through the pillars of education, health and personal assistance.
In her new role, based in Bangkok, Stephanie will represent Shinta Mani Angkor and Bensley Collection Pool Villas in Siem Reap, Shinta Mani Wild – A Bensley Collection, and the newest addition to the group, Shinta Mani Mustang – A Bensley Collection in Nepal.
Stephanie will also oversee the newest addition to the group, the Jati Resort Brand, scheduled to open in Q2 2023 on Koh Russey (Bamboo Island) in southern Cambodia.
"I am honoured to be involved in the philanthropic work of the Shinta Mani Foundation as it continues to evolve and support young under-privileged Cambodians with its hospitality programmes, as well as the local communities in which we live and work. I very much look forward to working with the Shinta Mani team and am delighted to be back in Asia," Stephanie said.
Stephanie holds a Bachelor of Science in Hotel, Restaurant and Institutional Management from the Pennsylvania State University in the USA.
Recent HD video interviews: Airports, Biometrics and Travel – Interview with Sumesh Patel, SITA President – Asia Pacific, Mövenpick Siam Hotel Na Jomtien Pattaya – Interview with Dmitry Chernyshev, GM, HD Video Interviews from Miss International Queen 2022 in Pattaya, Thailand, Siam@Siam Design Hotel Pattaya – Interview with Clive Nagington, Is Siam Seaplane Ready for Take Off? Interview with Dennis Keller, Chief Business Officer.