(09/03/23) Hi Fly, a Portuguese charter airline, has taken delivery of an Airbus A330-200.
The Lisbon-based company is one of the largest Airbus widebody aircraft wet lease specialists in the world, is EASA and IOSA certified and FAA approved, with AOC's in Portugal and Malta, and licensed to operate globally.
The latest addition to Hi Fly's fleet has the registration 9H-HFG and can seat 268 passengers in a three-class configuration, with 18 flat-bed Business Class seats, 36 Premium Economy Class seats with extra space and 214 Economy Class seats.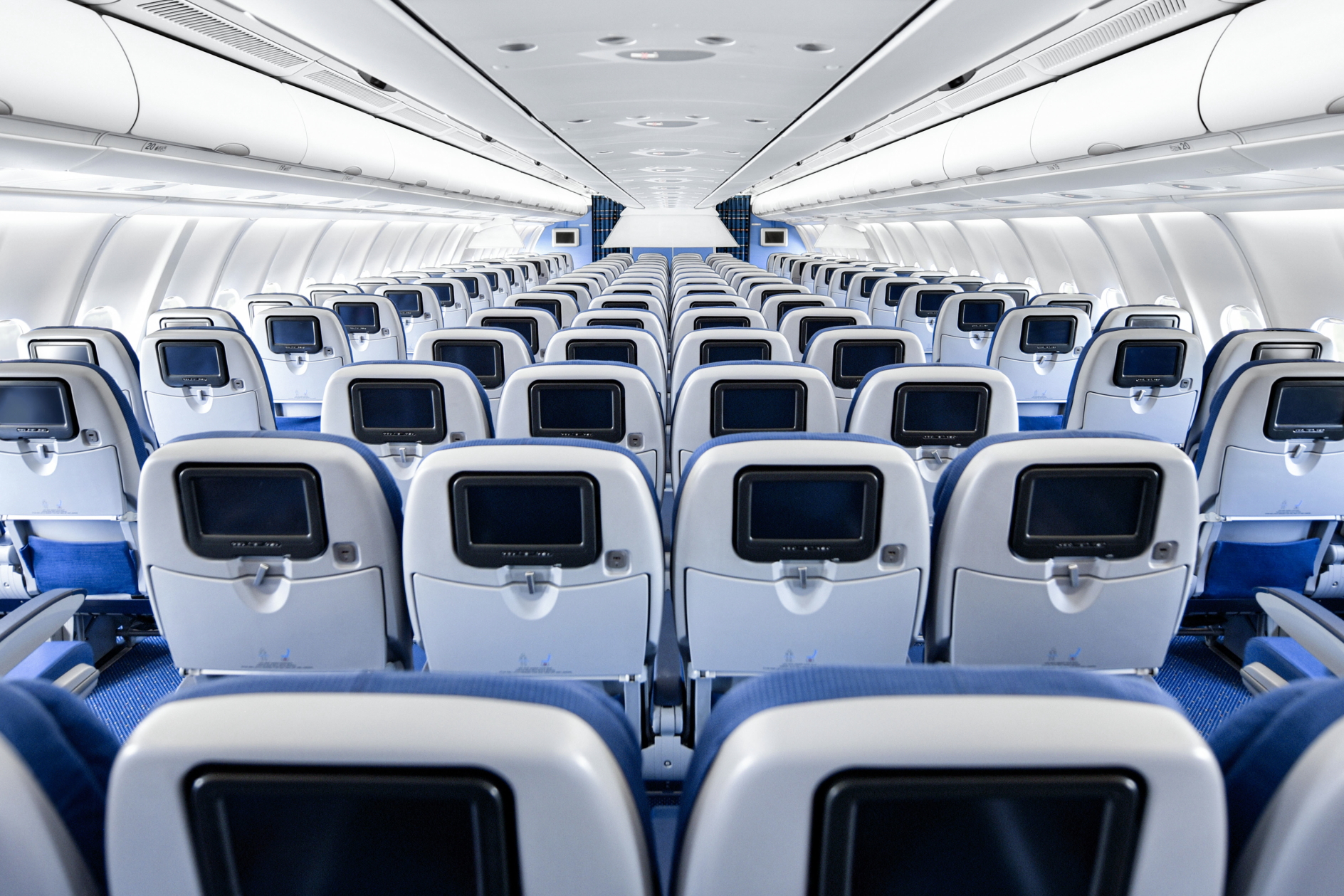 Economy Class Cabin on Hi Fly's latest A330-200
Economy Class has a 2-4-2 configuration with every seat fitted with an individual screen, USB charging port, and access to a shared PC power outlet.
Paulo Mirpuri, Hi Fly President, said, "We are delighted to welcome one more Airbus A330-200 into our fleet. Is an efficient, modern, state of the art aircraft inside and out, offers comfort to passengers and is a smart choice for customers."
The airline operates a large all-Airbus fleet of A320s, A330s and A340s available for wet lease and charter, passengers and cargo, on short, medium and long-term contracts, worldwide.
Customers include airlines, governments, tour operators, freight forward companies, private individuals and the military.
Latest videos: Noise Cancelling Ear Plugs for a Perfect Night's Sleep, Running Lights – Lumefit Premium 360° Reflective Vest Review, Steven Howard Outlines Travel News Asia's Video and Podcast Plans for 2023, Amari Watergate Bangkok – 4K Video Interview with Sukamal Mondal, Area GM.