(18/10/22) Hawaiian Airlines has signed a bilateral interline agreement with Southern Airways/Mokulele Airlines, the largest commuter airline in the country, to facilitate travel bookings and connections for passengers.
Hawaiian offers 130 flights within the islands and non-stop service connecting Hawaii with 24 destinations in North America, Asia, Australia, New Zealand, Tahiti and American Samoa.
Southern/Mokulele operate over 150 daily departures throughout the Hawaiian Islands.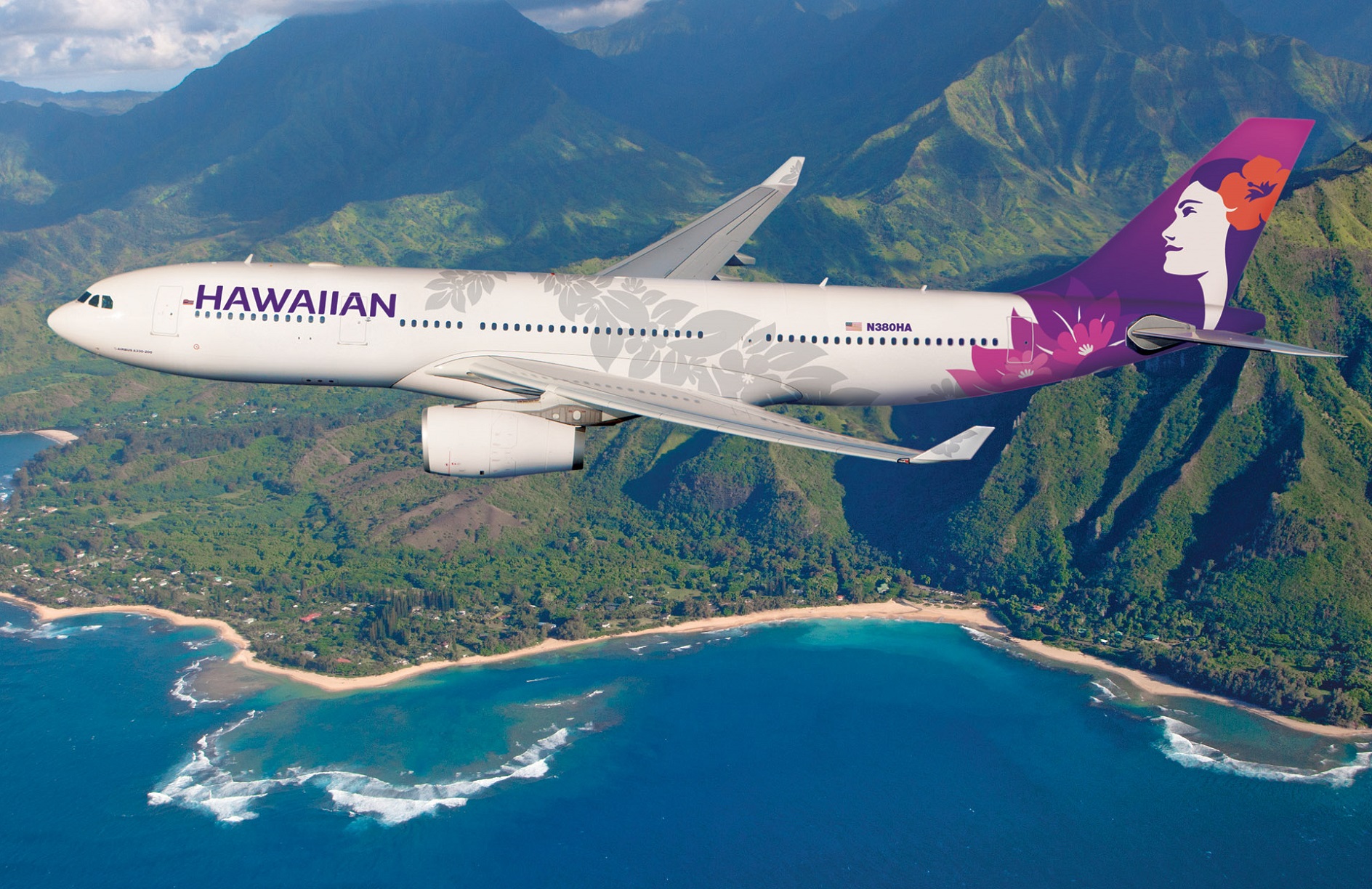 Hawaiian Airlines Airbus A330
The deal means that passengers can purchase connections from Mokulele-served airports like Moloka'i, Lāna'i, and Kapalua to any Hawaiian Airlines destination worldwide in a single transaction, and upon check-in at the originating airport, receive boarding passes for their connecting flights.
Interline passengers traveling from the Continental U.S. or abroad who are flying on Hawaiian Airlines will also benefit from having checked luggage transferred automatically to their Mokulele destination.
In addition, interline passengers enjoy flight protections such as hotel accommodation and rebooked flights in the event of certain flight delays or cancellations by either airline.
The partnership between Hawaiian and Mokulele is bilateral, making connecting tickets available for purchase through Mokulele.com, online travel sites, travel agencies, or by calling Hawaiian Airlines.
"Mokulele is pleased to establish this partnership with Hawaiian Airlines," said Stan Little, Chairman and CEO of Southern Airways/Mokulele Airlines. "We believe our airlines working together will advance our shared goal to benefit the people of Hawai'i."
Mokulele Airlines, which was founded in Kona 28 years ago, was purchased by Southern Airways in 2019. Since that time, Mokulele has grown to serve 10 Hawaii destinations.
"We are pleased to work with Mokulele to make traveling to and from Moloka'i, Lāna'i and Kapalua easier for guests," said Theo Panagiotoulias, Senior Vice President, Global Sales and Alliances at Hawaiian Airlines. "We look forward to enhancing our service to residents of these communities."
Latest HD video interview: Business Travel Trends in Asia Pacific – Video Interview with Brett Thorstad, Sabre.