(06 September 2022, 11:22 +07) Firefly has resumed passenger flights between Penang (PEN) and Phuket (HKT), Thailand.
The airline will operate the route with four flights per week using Boeing 737-800 aircraft.
Pre-COVID19, the airline operated ATR 72-500 aircraft on the Penang – Phuket route.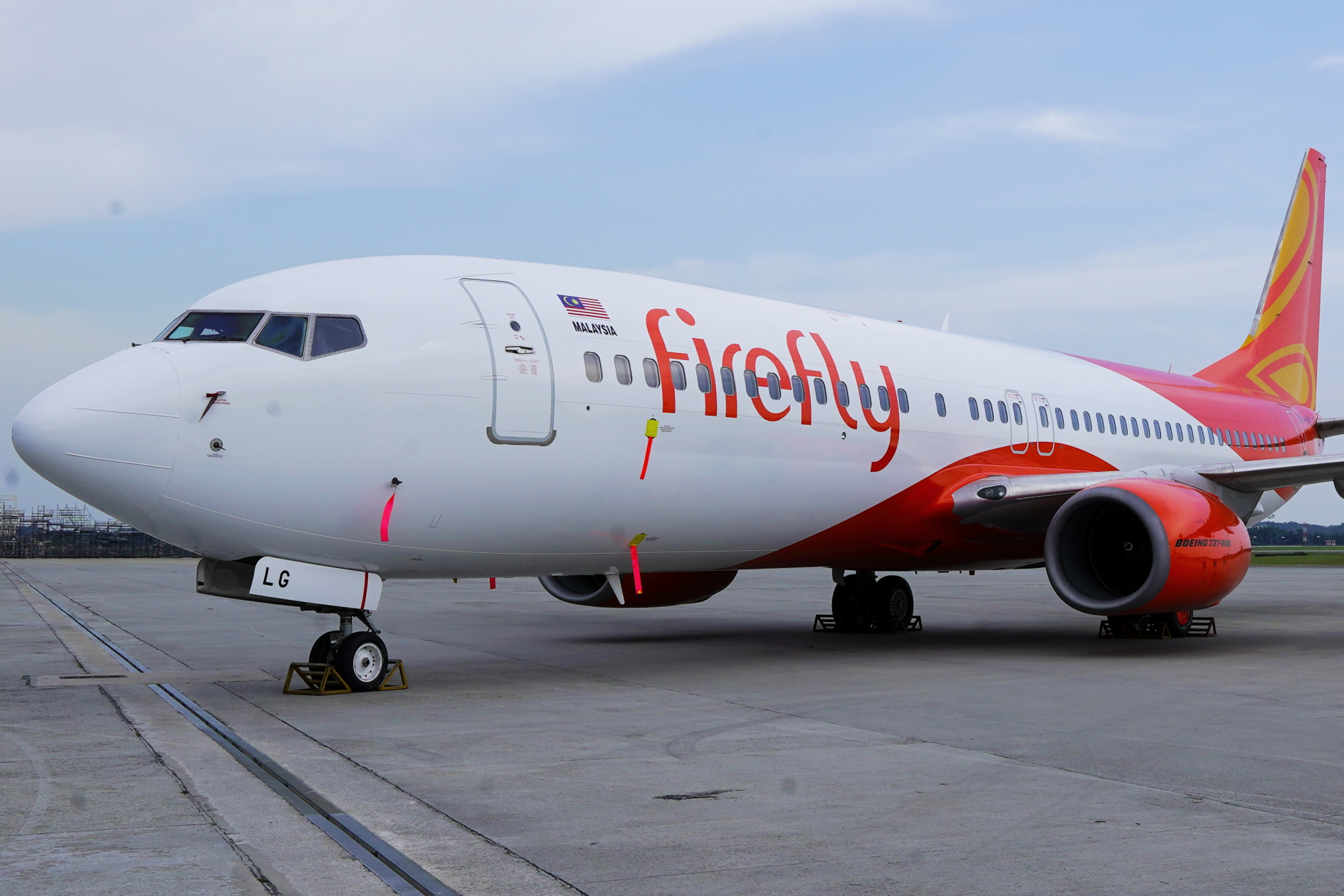 Firefly Boeing 737-800
"As global travel restrictions, especially across ASEAN, are lifted, customers are excited and looking forward to hassle-free travel. The launch of our new Boeing 737-800 jets earlier this year will drive more traffic and fly more passengers to various destinations, connecting them between cities and favourite holiday destinations like Phuket," said Firefly Chief Executive Officer Philip See.
After recently launching flights to Langkawi, Johor Bharu, Kuching and Kota Kinabalu, the resumption of Phuket flights from Penang adds another destination flown by Boeing 737-800 planes.
Nongyao Jirundorn, Tourism Authority Thailand – Kuala Lumpur Office, said, "It is great to see that Malaysian travellers from Penang think of Thailand as a preferred destination and are ready to explore Phuket with the convenience of Firefly's direct flight. Penang and Phuket share similarities in history and culture. This year, there are 890,000 tourist arrivals to Phuket from all over the world. Thailand also welcomed 560,000 Malaysian tourists from January to August this year."
Firefly's Penang – Phuket Schedule:

Recent HD video interviews: Airports, Biometrics and Travel – Interview with Sumesh Patel, SITA President – Asia Pacific, Mövenpick Siam Hotel Na Jomtien Pattaya – Interview with Dmitry Chernyshev, GM, HD Video Interviews from Miss International Queen 2022 in Pattaya, Thailand, Siam@Siam Design Hotel Pattaya – Interview with Clive Nagington, Is Siam Seaplane Ready for Take Off? Interview with Dennis Keller, Chief Business Officer.