(23/11/22) Emirates has unveiled plans to add an additional daily direct flight between Dubai and Colombo, effective 1 December 2022.
The additional service, operating as EK648/EK649, will increase the number of daily flights between the two cities to three, including two direct flights and one operating via the Maldivian capital, Male.
Emirates' second daily flight will operate between Dubai and Colombo, except during 16 to 30 December, when the service from Dubai to Colombo will stop over in Male.
From 1 to 15 December and from 31 December to 26 March, EK648 is scheduled to depart Dubai at 16:10 and arrive in Colombo at 21:55.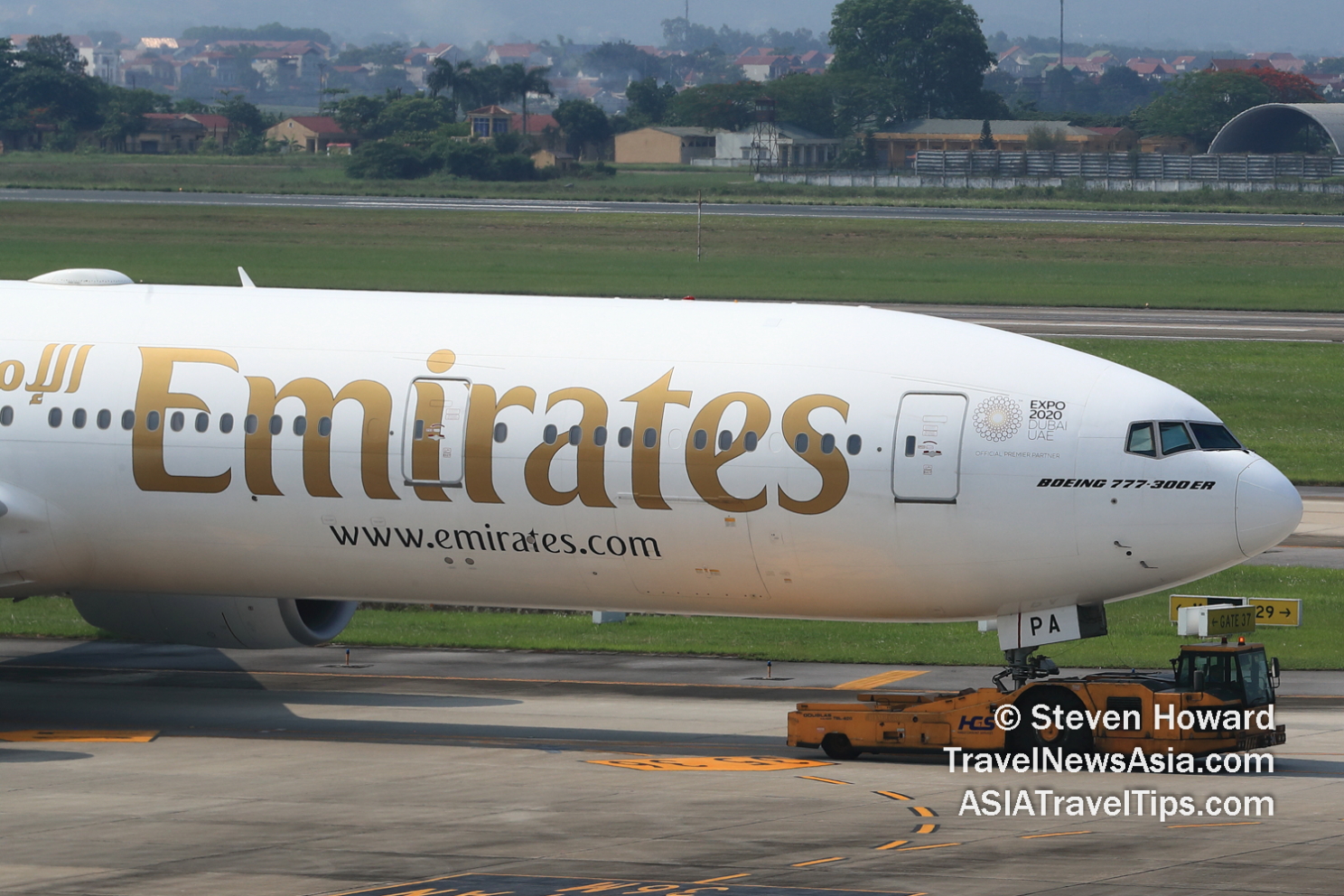 Emirates Boeing 777-300ER reg: A6-EPA. Picture by Steven Howard of TravelNewsAsia.com
Flight EK648 will be routed via Male from 16 to 30 December, and will during that period, depart Dubai at 10:30 and arrive in Male at 14:45. It is then slated to depart from Male at 17:15, arriving in Colombo at 19:15.
From 1 December to 26 March, flight EK649 is scheduled to depart Colombo at 02:55 and arrive in Dubai at 05:55.
Emirates operates a Boeing 777-300ER aircraft in a three-class configuration on flights to Colombo, offering First Class, Business Class and an Economy Class.
Emirates launched operations to Sri Lanka in 1986 and celebrated 36 years of operations to Colombo earlier this year.
The airline signed a Memorandum of Understanding with the Sri Lanka Tourism Promotion Bureau in 2022, reaffirming its commitment to Sri Lanka and outlining mutually beneficial initiatives that will help revive the country's trade and tourism industry.
Latest HD video interviews: Amari Watergate Bangkok – 4K Video Interview with Sukamal Mondal, Area GM, Bangkok Riverside Fest 2023 – 4K Video Interview with Frederic Kolde, Business Travel Trends in Asia Pacific – Video Interview with Brett Thorstad, Sabre.