(29 August 2022, 11:08 +07) Emirates has confirmed that its iconic Airbus A380 aircraft will resume flights to and from Auckland and Kuala Lumpur, effective 1 December.
The airline currently operates a linked Boeing 777-300ER service, which makes a stop in Kuala Lumpur before continuing on to Auckland. With the resumption of A380 flights, both cities will be delinked and served with direct services to and from Dubai.
At a distance of 14,200 km, the non-stop service between Dubai and Auckland will also reclaim its title as the longest route on the Emirates network, in addition to being one of the world's longest non-stop scheduled commercial flights.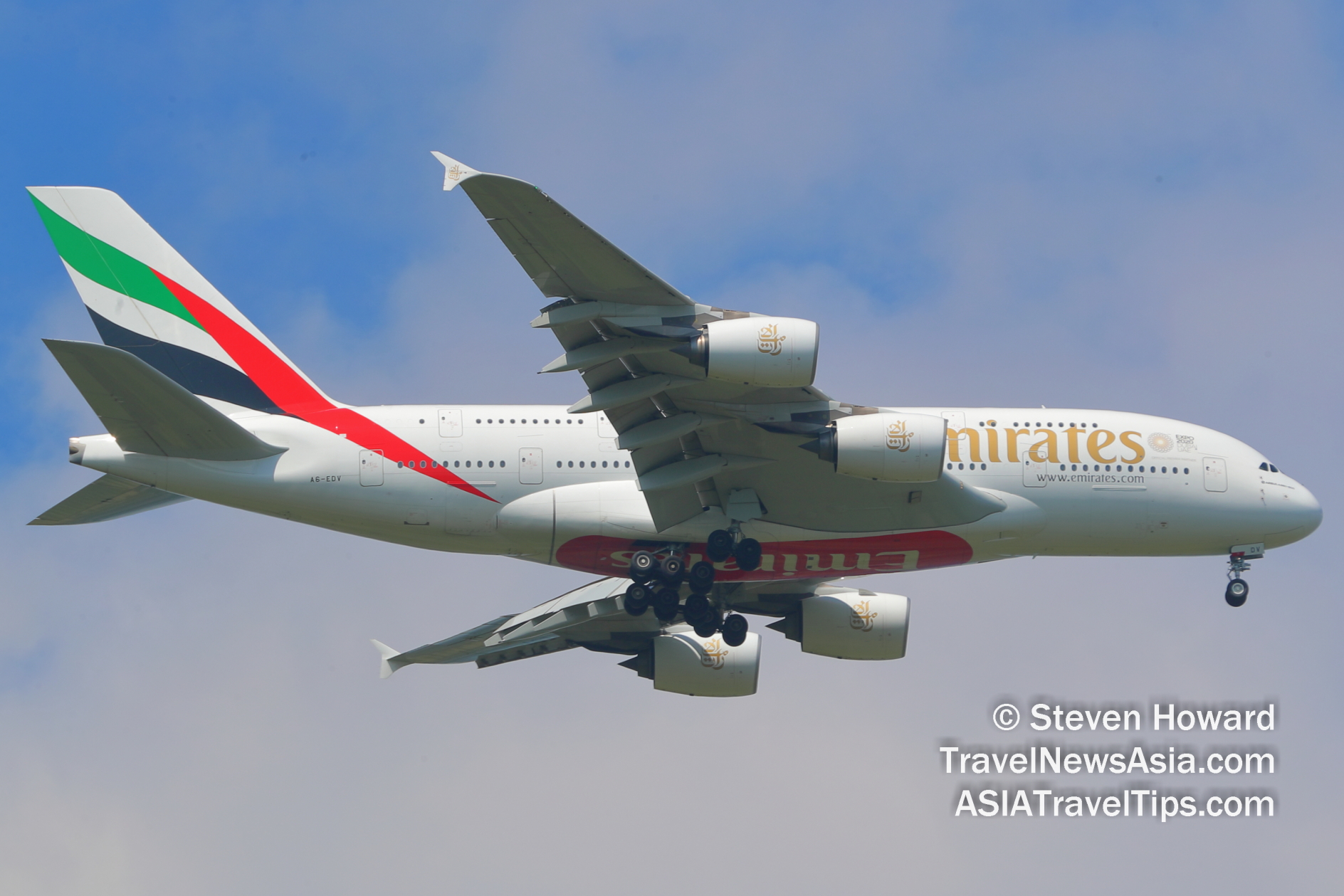 Emirates A380 reg: A6-EDV. Picture by Steven Howard of TravelNewsAsia.com
Emirates' direct flight EK448 from Dubai (DXB) to Auckland (AKL) is scheduled to depart at 10:05, arriving at 11:05 the next day. The return flight is timed to depart Auckland at 21:15, arriving in Dubai at 05:25 the next day.
EK346, Emirates' A380 service to Kuala Lumpur (KUL), is slated to depart Dubai at 03:30, landing at 14:35. Flight EK 343 is scheduled to leave Kuala Lumpur at 01:45, arriving in Dubai at 05:05.
The Emirates A380 experience is extremely popular with travellers, offering spacious and comfortable cabins, award-winning inflight entertainment system, as well as signature products such as the Onboard Lounge, First Class suites and Shower Spa.
The airline is accelerating the deployment of its flagship A380 aircraft in line with growing global demand for air travel, with 32 destinations currently being served on a scheduled basis, and more to be announced in the coming weeks and months.
Recent HD video interviews: Airports, Biometrics and Travel – Interview with Sumesh Patel, SITA President – Asia Pacific, Mövenpick Siam Hotel Na Jomtien Pattaya – Interview with Dmitry Chernyshev, GM, HD Video Interviews from Miss International Queen 2022 in Pattaya, Thailand, Siam@Siam Design Hotel Pattaya – Interview with Clive Nagington, Is Siam Seaplane Ready for Take Off? Interview with Dennis Keller, Chief Business Officer.