(19/09/22) Emirates has appointed APG as its general sales agency (GSA) for Argentina.
The Dubai-based airline will resume flights to Buenos Aires on 2 November.
The flight will include a short stop in Rio de Janeiro, connecting Argentina and Brazil via direct flights.
Salem Obaidalla, Emirates' Senior Vice President of Commercial Operations – Americas, said, "With our planned resumption of services in Buenos Aires in November, we are thrilled to commission APG to represent the airline in the Argentinian market. Their vast expertise in the local travel industry will enable us to achieve our sales objectives through deep relationships and a well-established network within the travel trade community. We look forward to APG acting on our behalf in Argentina with the provision of services for ticket sales and promotion through its agency network in addition to providing customer support."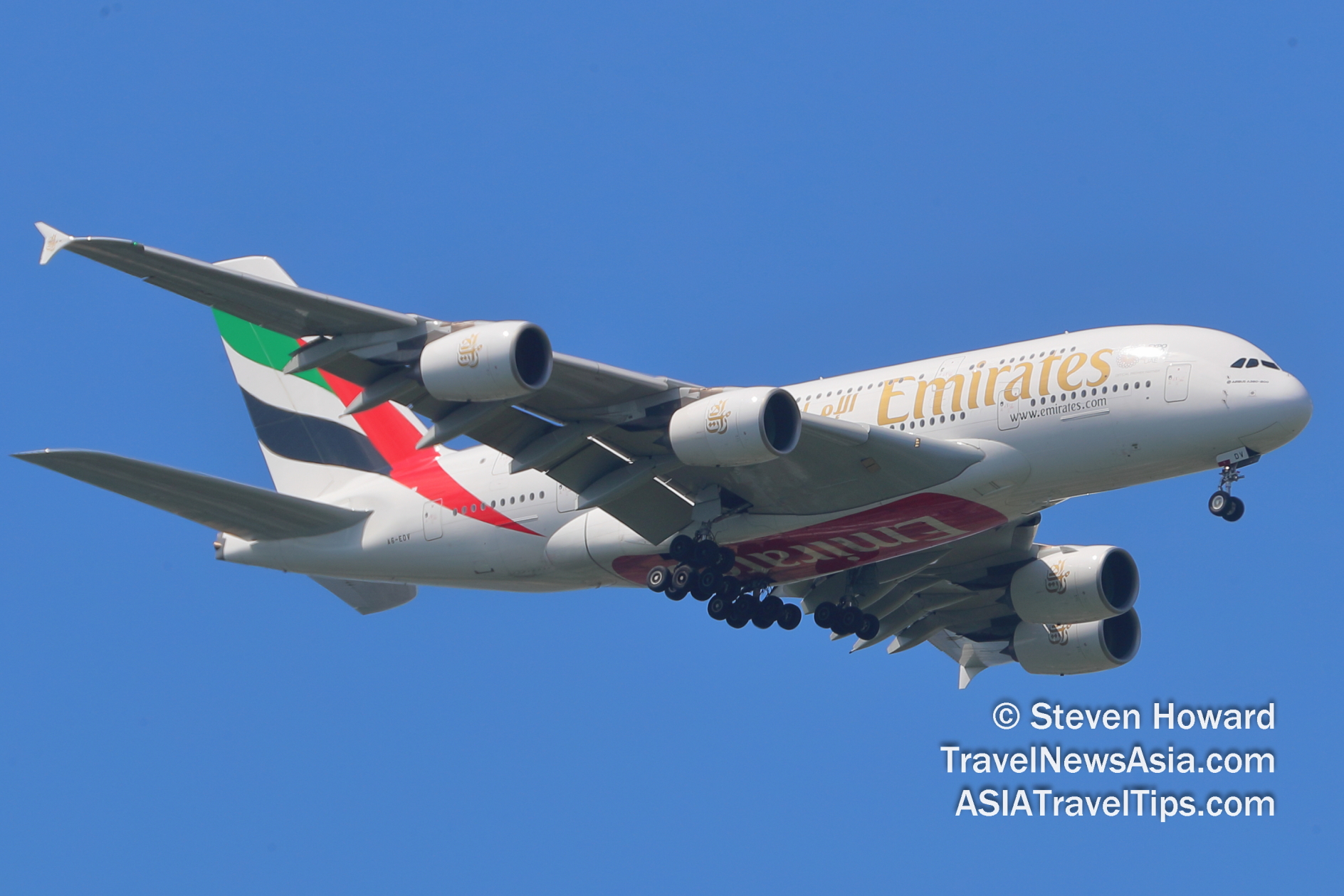 Emirates A380 reg: A6-EDV. Picture by Steven Howard of TravelNewsAsia.com
APG will represent Emirates in commercial and sales activities in Argentina, primarily in Buenos Aires. This includes ticketing services and acting as the airline's point of sale, conducting general sales visits and the provision of sales support to agencies in the market, customer service support, representing Emirates at events and trade shows, among other responsibilities.
APG, headquartered in Paris and with a presence in over 100 countries including Argentina, provides airline distribution solutions to support airlines and the global travel industry.
APG Argentina is headed by Raul Roca, CEO APG Argentina, Board Member & Vice President The Americas APG Network.
"We are delighted and honored to represent Emirates in Argentina. The resumption of flights from Buenos Aires to Dubai is an important step for the recovery of air travel in Argentina and surrounding markets. We are prepared to develop sales and capture new revenue streams," Raul said.
Recent HD video interviews: Airports, Biometrics and Travel – Interview with Sumesh Patel, SITA President – Asia Pacific, Mövenpick Siam Hotel Na Jomtien Pattaya – Interview with Dmitry Chernyshev, GM, HD Video Interviews from Miss International Queen 2022 in Pattaya, Thailand, Siam@Siam Design Hotel Pattaya – Interview with Clive Nagington, Is Siam Seaplane Ready for Take Off? Interview with Dennis Keller, Chief Business Officer.