(31/10/22) Embraer has signed several Memoranda of Understanding with aerospace companies in South Korea.
The objective of the MOUs signed with ASTG (Aerospace Technology of Global), EMK (EM Korea Co.) and Kencoa Aerospace, is to strengthen collaboration with Korean defence industry partners for the future supply of parts for Embraer's C-390 Millennium aircraft.
The C-390 Millennium aircraft is competing in the Large Transport Aircraft (LTA) II Program being run by the Defence Acquisition Program Administration (DAPA).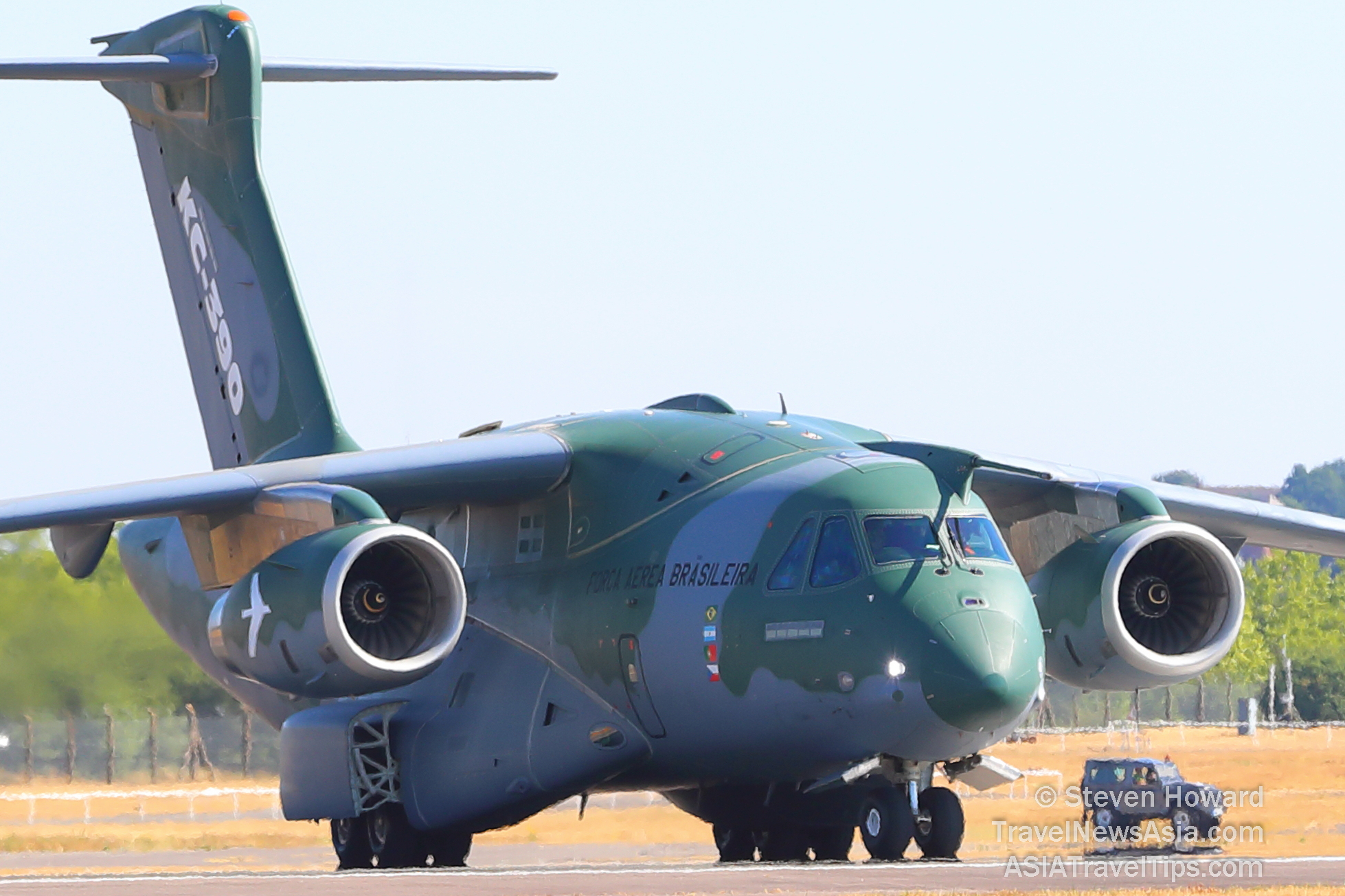 Embraer KC390. Picture by Steven Howard of TravelNewsAsia.com
"Embraer is very confident on the mutual benefits to be gained from this collaboration, thus creating a sustainable and growing relationship between Embraer and the partners in South Korea," said Jackson Schneider, President & CEO, Embraer Defence & Security. "By offering more than 50 years of experience in aviation, technology and innovation, Embraer is looking to establish meaningful partnerships in South Korea to create new businesses and solutions."
The C-390 Millennium and its aerial refueling configuration, the KC-390, are a new generation of multi-mission military transport.
Since the first delivery to the Brazilian Air Force (FAB), the KC-390 Millennium has proven its reliability and performance.
FAB's current fleet of KC-390 stands at five units and the fleet has already exceeded 7,000 flight hours in operation, with a 99% mission completion rate.
In June 2022, the Netherlands Ministry of Defence announced the selection of the C-390 Millennium to replace the current fleet of C-130 Hercules.
The Portuguese Armed Forces and the Hungarian Defence Forces will begin operations with the KC-390 in 2023 and 2024, respectively.
Latest HD video interview: Business Travel Trends in Asia Pacific – Video Interview with Brett Thorstad, Sabre.