(31 August 2022, 11:15 +07) Dorsett has rebranded the Oakwood Premier AMTD Singapore.
The Dao by Dorsett AMTD Singapore is an aparthotel with 268 fully serviced apartments located at OUE Downtown in Singapore's business district.
Upon arrival, guests are invited to visit the custom-built Dao Plant Library presented by The Botanist & Her Thieves. Developed for both first-time plant lovers and green-fingered connoisseurs, guests can adopt their own houseplant to look after during their stay. They can learn about their chosen plant and receive care tips from Singaporean-founded The Botanist & Her Thieves, who have a mission to make houseplants accessible and enjoyable for all.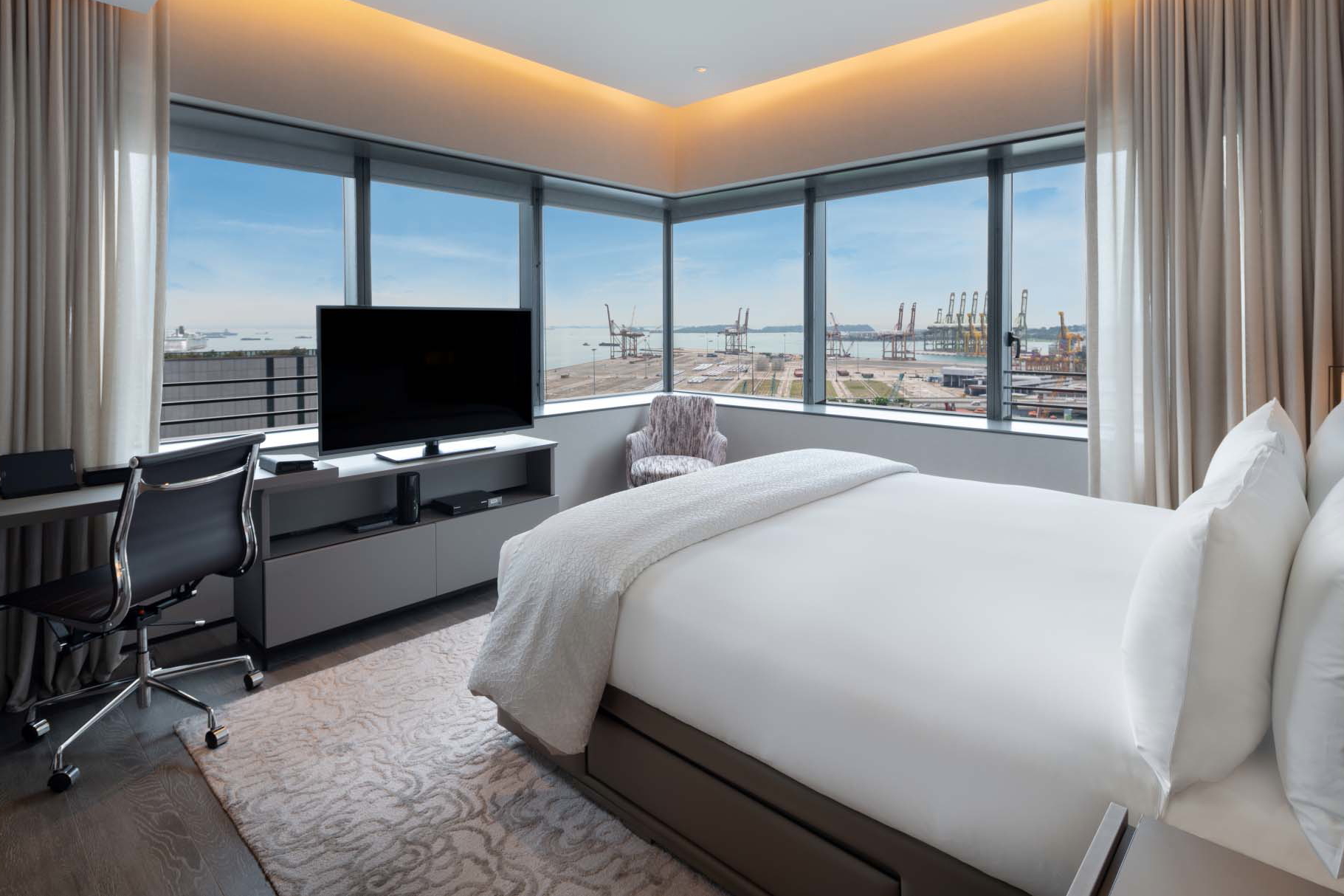 Dao by Dorsett AMTD Singapore
Guests can also customise their stay, whether it's booking a wellness suite, opting for in-room pet-friendly amenities, a playtime set-up for younger guests, or ordering tailored fresh produce boxes to cook in-room.
"Dao translates into English as 'the way' and emphasises how our Dao by Dorsett hotels will pave the way in letting our independent, dynamic guests explore the community and immerse themselves in the local area. The extensive range of partnerships we have in our first Asian property, in Singapore, are testament to our belief in this approach," said Winnie Chiu, Dorsett Hospitality International President. "The value of connections in life is more priceless than ever, so by offering a longer-stay option with thoughtful services and amenities, our guests will be able to maximise their time reconnecting with friends, loved ones and the local community when they travel as the world continues to work together towards recovery!"
The company is planning to open a sky bar by the end of 2022.
Recent HD video interviews: Airports, Biometrics and Travel – Interview with Sumesh Patel, SITA President – Asia Pacific, Mövenpick Siam Hotel Na Jomtien Pattaya – Interview with Dmitry Chernyshev, GM, HD Video Interviews from Miss International Queen 2022 in Pattaya, Thailand, Siam@Siam Design Hotel Pattaya – Interview with Clive Nagington, Is Siam Seaplane Ready for Take Off? Interview with Dennis Keller, Chief Business Officer.