(27/09/22) Cross has signed a hotel management agreement with Kene Hotel Bangkok for a riverfront property in Thailand's capital city.
Located just steps from the Chao Phraya on the Thonburi side of the river, the 169-room Away Bangkok Riverside Kene is the ninth addition to the Cross family of hotels and resorts in 2022 alone.
The hotel, which has operated up to now as the Kene Hotel Bangkok, features an indoor swimming pool, four restaurants and bars, as well as a business venue.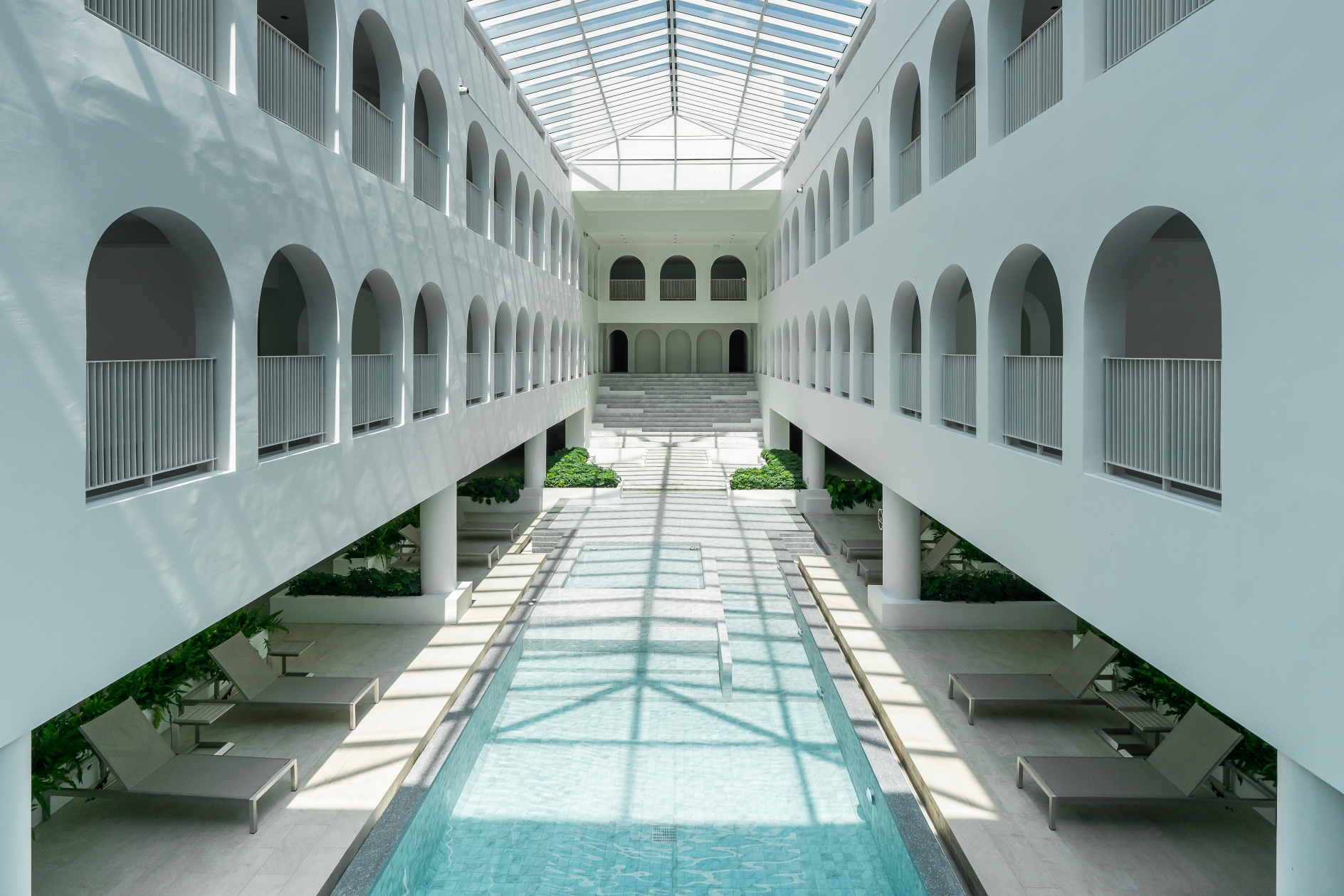 Indoor pool at Away Bangkok Riverside Kene
Natruija Sutiponggaiwan, President of Kene Hotel Bangkok, said, "It is our trusted belief that Cross Hotels & Resorts offers the finest diversity of brands and global distribution that is supported by the global Flight Centre Travel Group. This organization sets the bar for world-class service quality and excellence and is sure to raise the profile of this unique riverside destination. Together, we will create an upscale lifestyle hotel that furnishes guests with great experiences in this charming residential district."
From their riverside base, guests will be able to use the hotel's private jetty to explore the vibrant city, visit centuries-old temples, palaces and shrines, and connect to the Sky Train station at Saphan Taksin.
"By empowering a new generation of travellers, our promise to 'Transform Hospitality for All' extends not only to our owners, our business and our people, but also to Alpha Gen adventurers who are seeking stylish hotel choices that perfectly encapsulate Bangkok's happening riverside communities," said Harry Thaliwal, CEO of Cross Hotels & Resorts. "Furthermore, our chic and functional meeting spaces are an added attraction for businesspeople and MICE organizers planning their next event."
Cross currently has a portfolio of more than 27 hotels under five brands – Cross, Cross Vibe, Away, Lumen and Cross Collection – in Vietnam, Indonesia, Thailand and Japan. The company is part of FCTG.