(29/09/22) Clarins, in partnership with Groupe GM – a company that specialises in hotel amenities, has relaunched the Eau Dynamisante hotel line to better reflect both companies' sustainability goals.
Eau Dynamisante is formulated with the aromatic essential oils of citrus fruit, patchouli, bitter orange, rosemary and white thyme. The invigorating fragrance has been designed to promote a feeling of freshness, vitality and well-being.
The new eco-friendly Eau Dynamisante hotel line features 30 and 60 ml, 100% recycled plastic bottles (including the caps).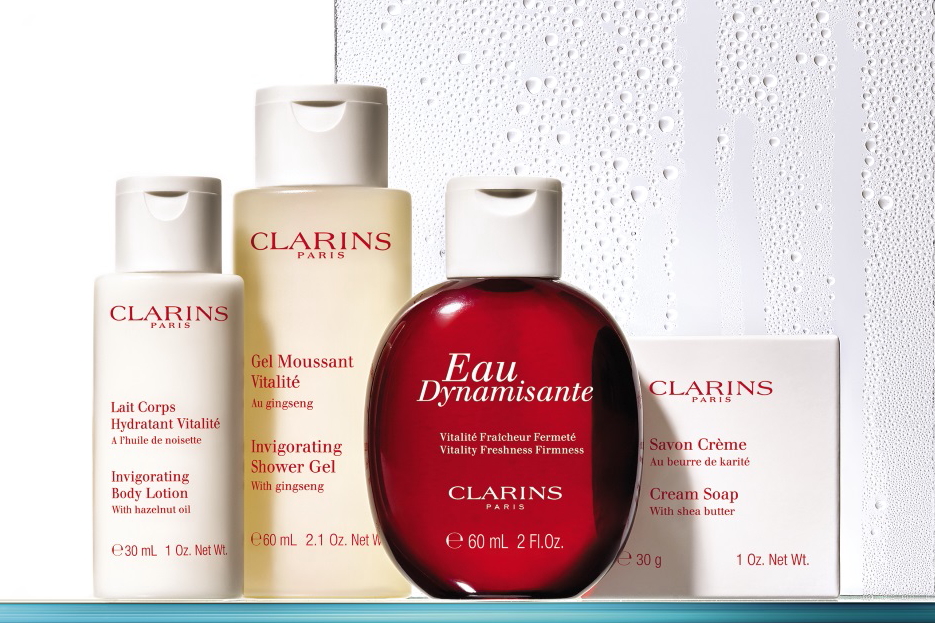 Clarins and Groupe GM have relaunched the Eau Dynamisante hotel line
The range consists of a shower gel enriched with ginseng, a body lotion enriched with hazelnut oil, a shampoo enhanced with ginseng, and a hair conditioner infused with shea butter.
The line also features a hand gel and a gentle foaming cleanser enhanced with cottonseed, both of which are available in larger formats such as the Ecopump – a 300ml dispenser made of 100% recycled plastic and bioresin pumps.
Enriched shea butter cream soaps, certified by the Roundtable of Sustainable Palm Oil (RSPO) and packaged in the Forest Stewardship Council's (FSC) white and red cardboard boxes, complete the Clarins line.
Laurent Marchand, CEO of Groupe GM, said, "We are delighted to be revamping this popular line with our partner Clarins to ensure it falls in line with the standards and beliefs held by both our companies. Groupe GM is dedicated to innovation, quality, and sustainability and both of our companies share an important commitment to the environment. This collection of amenities is consistent with our Care About Earth program and we believe that it is ideally suited to guests' needs. We look forward to launching this renewed amenity line in hotels worldwide!"