(05/10/22) China Airlines has unveiled plans to launch flights to Danang, Vietnam.
Scheduled to commence on 2 January 2023, the Taiwan-based airline will operate the Taipei – Danang (DAD) flights with Airbus A321neo aircraft five times per week on Mondays, Tuesdays, Wednesdays, Fridays and Saturdays.
Before COVID19, China Airlines operated daily flights to Ho Chi Minh (Saigon) and Hanoi. With the launch of the Taipei – Danang route next year, the airline will have full coverage of northern, central and southern Vietnam.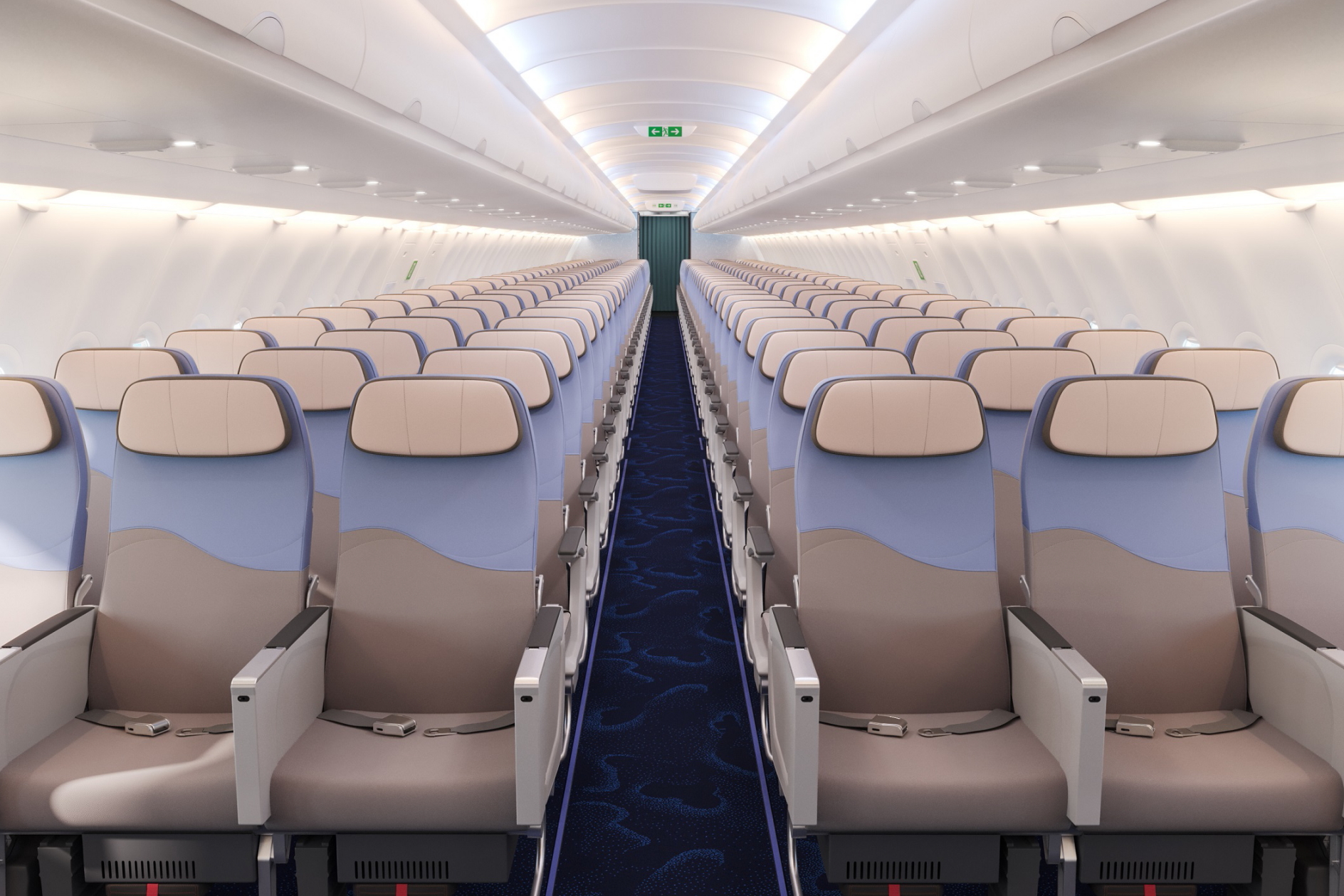 Economy Class on China Airlines' A321neo
The TPE-DAD services will not just serve travelers flying between Taiwan and Vietnam, China Airlines also operates up to 30 flights from Taiwan to North America each week and expects to attract travelers who move between the two regions for business, to visit relatives or study overseas.
China Airlines is also expanding its network in Southeast Asia.
From this month onwards, the Kaohsiung-Manila route will be increased to thrice weekly flights, while services will resume on the Taichung-Ho Chi Minh route on 18 November, with four direct flights per week.
Kaohsiung-Bangkok services will resume from January 2023 so people in central and southern Taiwan will no longer have to travel to Taipei to reach Thailand's capital city.
Southeast Asia will have 17 passenger routes in operation during the Lunar New Year peak period at the end of January 2023. About 120 return flights to Southeast Asia destinations will be offered each week to provide Taiwanese travelers more international travel options.
The airline also operates its Airbus A321neo aircraft on flights to Cebu (CEB), Philippines and Chiang Mai (CNX), Thailand.