(20/09/22) China Airlines is expanding its network, adding direct flights to Cebu and Chiang Mai with new A321neo aircraft.
The airline will operate the Taipei-Mactan, Cebu (Philippines) route with four direct flights per week from 1 December, while the Taipei-Chiang Mai (Thailand) route will also be operated four times per week, effective 20 January 2023.
Flight CI705 is scheduled to depart Taipei at 07:40 every Monday, Tuesday, Thursday and Saturday, arriving in Cebu at 10:35. The return flight, CI706, is timed to depart at 11:35 and arrive back at Taoyuan International Airport at 14:30.
Flight CI851 is slated to depart Taipei at 07:50 in the morning every Tuesday, Wednesday, Friday and Saturday, arriving at 11:00. The return flight, CI852, is scheduled to depart 12:00 and arrive back in Taipei at 17:00.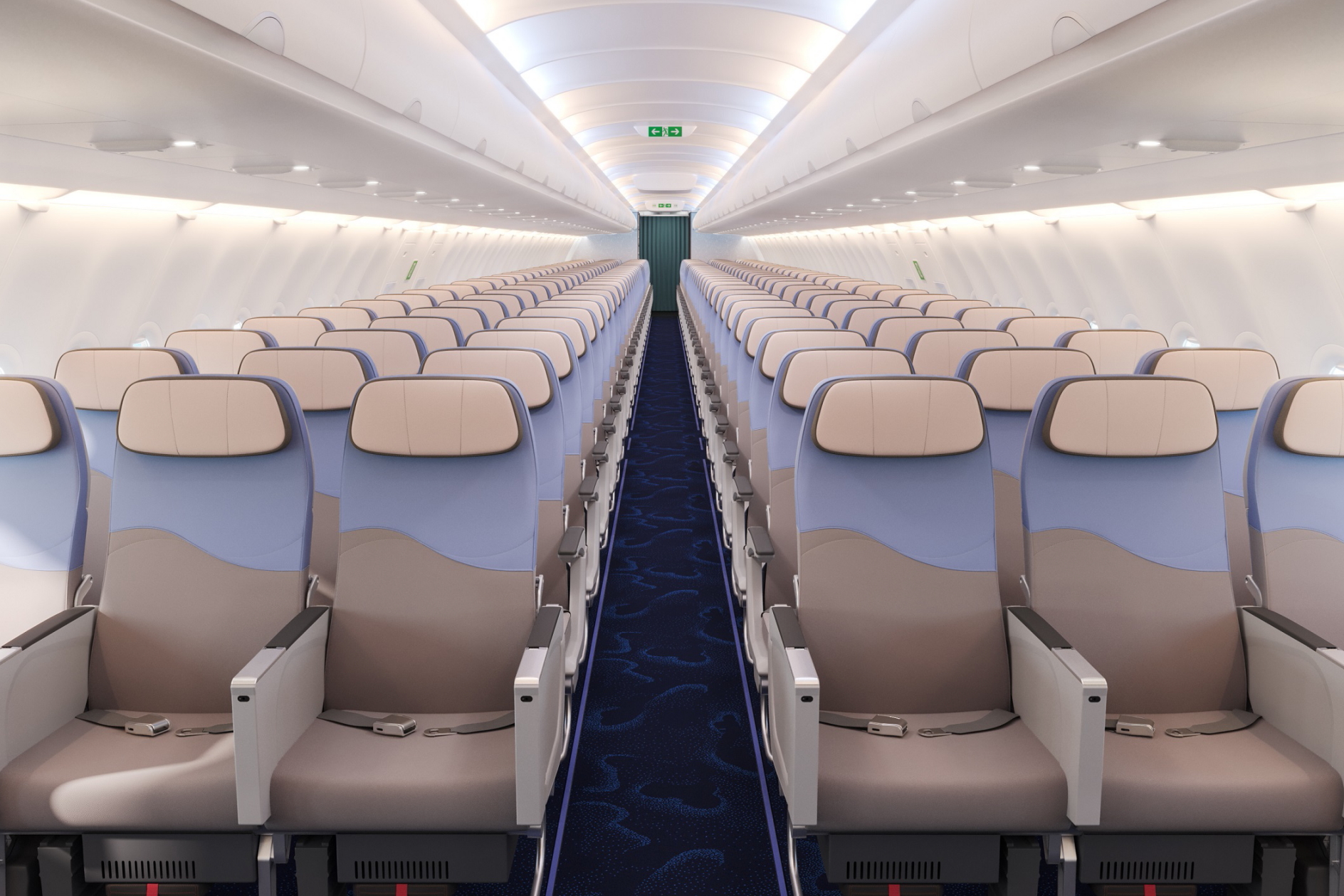 Economy Class on China Airlines A321neo
The all-new A321neo passenger aircraft was introduced by China Airlines at the end of 2021. It features 180 seats with 12 in Business Class and 168 Economy Class.
The Cebu and Chiang Mai routes will help China Airlines take advantage of the transit market connecting flights to major cities in North America and Europe.
China Airlines increased its overall number of passenger flights in Q4 by 30%, with Southeast Asia routes increasing by 50%.
Southeast Asia will have 17 passenger-carrying routes in operation during the Lunar New Year peak period at the end of January 2023 to provide Taiwanese travelers with more international travel options.
From October onwards, the Taipei-Bangkok (Thailand) route will begin offering 14 flights a week.
Manila (Philippines), Ho Chi Minh (Saigon) and Hanoi (Vietnam) will have their services increased to 14 flights per week.
Singapore and Kuala Lumpur (Malaysia) flights will be increased to daily flights, while Penang and Yangon (Myanmar) will be increased to 3 flights a week.
The Taipei-Bali (Indonesia) route resumed service on 2 September, and from 9 October onwards flights will depart every Tuesday, Friday and Sunday for a total of 3 passenger flights a week.
In addition, the Kaohsiung-Manila (Philippines) route will be increased to 3 flights per week from October onwards.
Recent HD video interviews: Airports, Biometrics and Travel – Interview with Sumesh Patel, SITA President – Asia Pacific, Mövenpick Siam Hotel Na Jomtien Pattaya – Interview with Dmitry Chernyshev, GM, HD Video Interviews from Miss International Queen 2022 in Pattaya, Thailand, Siam@Siam Design Hotel Pattaya – Interview with Clive Nagington, Is Siam Seaplane Ready for Take Off? Interview with Dennis Keller, Chief Business Officer.