(04 September 2022, 10:26 +07) Changi Airport Group (CAG) has confirmed that it will reopen Terminal 4 (T4) on 13 September 2022.
The airport has been conducting operational readiness trials with airlines and airport partners since May 2022 to ensure the smooth restart of operations in T4.
With a capacity of 16 million passengers per annum and 21 contact gates, the reopening of T4 will help to ensure the airport can meet the increasing demand for air travel as the traditional year-end travel peak approaches.
The first flight to arrive at T4 on 13 September will be Cathay Pacific CX739 from Hong Hong with a scheduled arrival time of 15:05. The first departure flight at T4 will be CX716 to Hong Kong with a scheduled departure time of 18:00.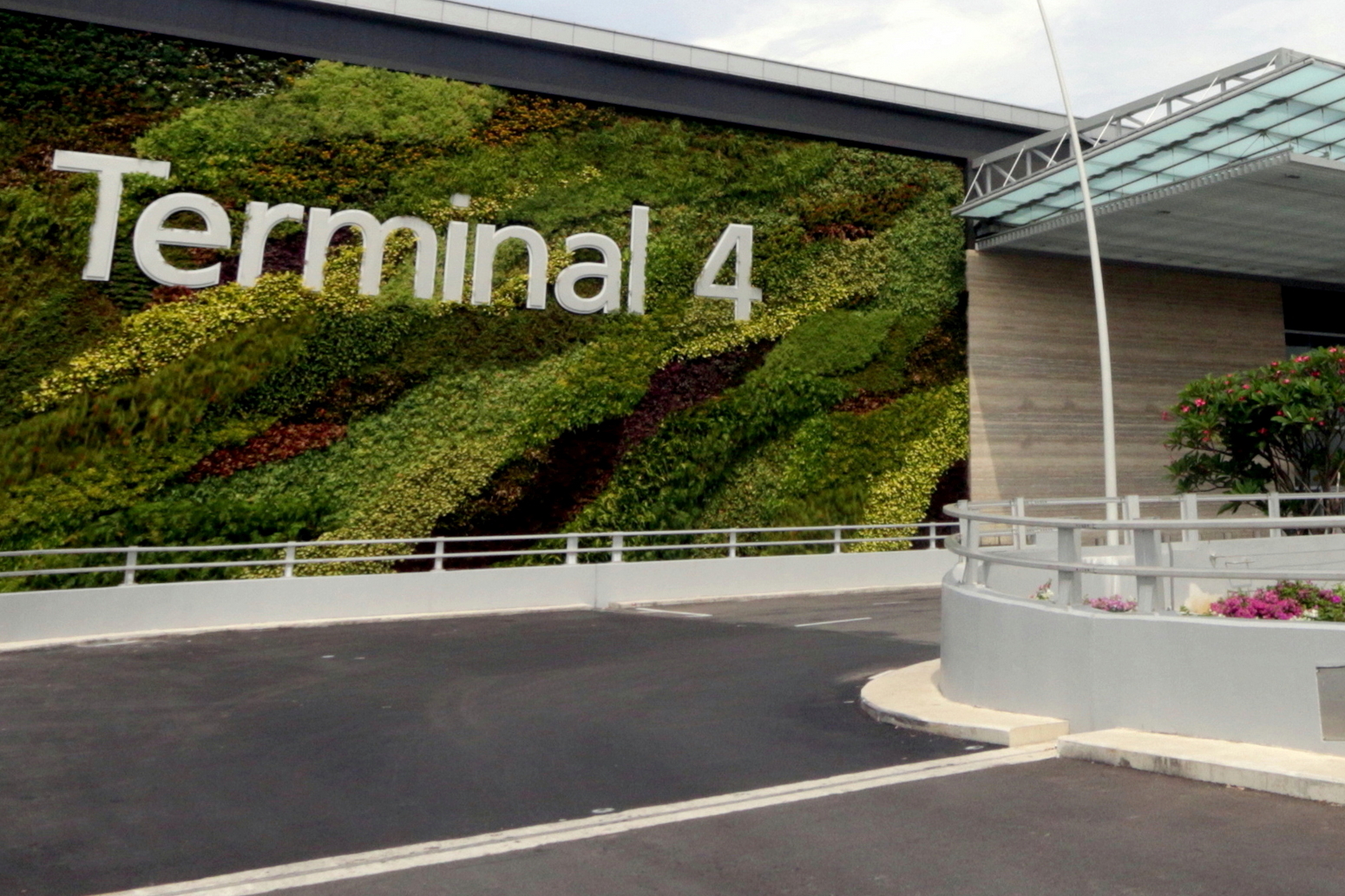 Changi will reopen T4 on 13 September
Check-in facilities will open at 14:00 on that day.
Passengers flying on Korean Air KE646 to Seoul (Incheon) scheduled to depart on 13 September at 01:10 should note that the flight will depart from Terminal 1.
Facilities and Automation
Opened in 2017, T4 is Changi's newest terminal and features a high degree of automation throughout the airport journey from check-in to boarding.
The extensive use of technology extends to security screening, where the application of advanced 3D screening technology allows passengers to keep laptops and tablets in their bags during the screening process.
The Chandelier playground will be open for travellers to enjoy. The 16m-high play structure, constructed from crimson red climbing ropes, allows the young, and young-at-heart, to climb to their heart's content before their flight. A tubular slide has also been added to the play area, so that passengers can choose to slide from the departure transit area down to the playground, instead of taking the lift.
Blossom, the pay-per-use lounge, will also reopen. The lounge offers a comprehensive range of facilities and services, including modern shower facilities and a range of F&B.
T4 Connections
Free shuttle bus services on both the landside and airside will provide connection between T4 and the other terminals for passengers and visitors. Airside shuttles will ply at every 10 to 13-minute intervals, 24/7.
For landside shuttles, for most of the day (06:00 to 23:59), there will be direct shuttles to both T1 and T3 every six to nine minutes. Travellers and visitors wishing to take the MRT should use the T3 landside service.
During the lull hours (00:01 to 06:00), the landside shuttle will run in a loop service between T3, T1 and T4 on a reduced frequency.
Other public transport options, such as taxis, private-hire vehicles and public buses (service numbers 24, 34, 36 and 110) are available too.
Recent HD video interviews: Airports, Biometrics and Travel – Interview with Sumesh Patel, SITA President – Asia Pacific, Mövenpick Siam Hotel Na Jomtien Pattaya – Interview with Dmitry Chernyshev, GM, HD Video Interviews from Miss International Queen 2022 in Pattaya, Thailand, Siam@Siam Design Hotel Pattaya – Interview with Clive Nagington, Is Siam Seaplane Ready for Take Off? Interview with Dennis Keller, Chief Business Officer.