(19 August 2022, 11:37 +07) Carlos Calvo Rodríguez has returned to the Four Seasons Hotel Toronto as Senior Spa Director.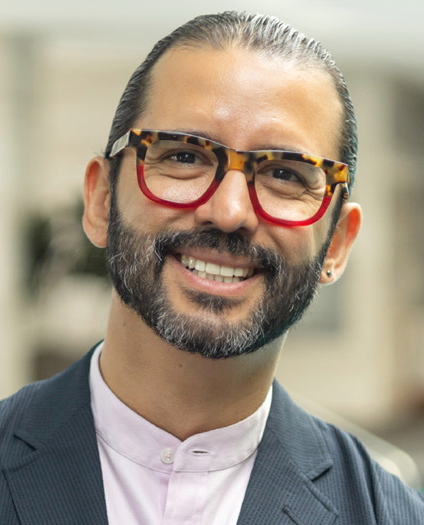 Carlos Calvo Rodríguez
Before joining Four Seasons in 2007, Carlos spent almost 5 years at the Universidad Santa Paula in Curridabat, Costa Rica working as Thesis Director, Professor and Assistant Director School of Physiotherapy before becoming a Physiotherapist in San Jose from January 2003 to September 2007.
Carlos joined Four Seasons in September 2007 as a Spa Therapist in Guanacaste, Costa Rica. His knowledge and management skills helped advance his career at the luxury hotel company, and after very brief stints in France and Colombia he joined the Four Seasons Hotel Toronto as Spa Manager in February 2012, receiving a promotion to Spa Director in February 2016.
From there, Carlos joined Shangri-La Hotels and Resorts and moved to Hong Kong as Corporate Director of Spa Training. In 2021 he co-founded Kool for Men, a Hong Kong-based company selling men's grooming and wellness products, his most recent role prior to his return to the Four Seasons Hotel Toronto.
"Carlos is no stranger to overseeing everything from training employees and managing operations to providing the highest level of guest service," said General Manager, Patrick Pollak. "Welcoming Carlos back to Four Seasons Hotel Toronto was a clear decision. We know he has exactly what is required to uphold our standards, guarantee flawless and personalized wellness experiences and lead his team to new heights."
Carlos is a licensed physical therapist who enjoys photography, literature, hiking and meditation.
He speaks Spanish, French, English and Portuguese.
Recent HD video interviews: Airports, Biometrics and Travel – Interview with Sumesh Patel, SITA President – Asia Pacific, Mövenpick Siam Hotel Na Jomtien Pattaya – Interview with Dmitry Chernyshev, GM, HD Video Interviews from Miss International Queen 2022 in Pattaya, Thailand, Siam@Siam Design Hotel Pattaya – Interview with Clive Nagington, Is Siam Seaplane Ready for Take Off? Interview with Dennis Keller, Chief Business Officer.