(21/09/22) Bombardier's Challenger 3500 business jet, destined for the program's launch customer, Les Goldberg, Chairman and CEO of Entertainment Technology Partners, has entered into service.
Mr. Goldberg, a long-time Bombardier customer, will take ownership of the aircraft later this year.
The latest evolution in the Challenger lineage, the Challenger 3500 aircraft offers many of the features of the company's ultra-luxurious Global family as standard equipment, including Bombardier's exclusive Nuage seat.
In addition to a dramatically lower cabin-pressure altitude, the Challenger 3500 features a voice-controlled cabin that can manage lighting, temperature and entertainment systems; wireless chargers throughout the cabin; and a 24-inch, 4K display.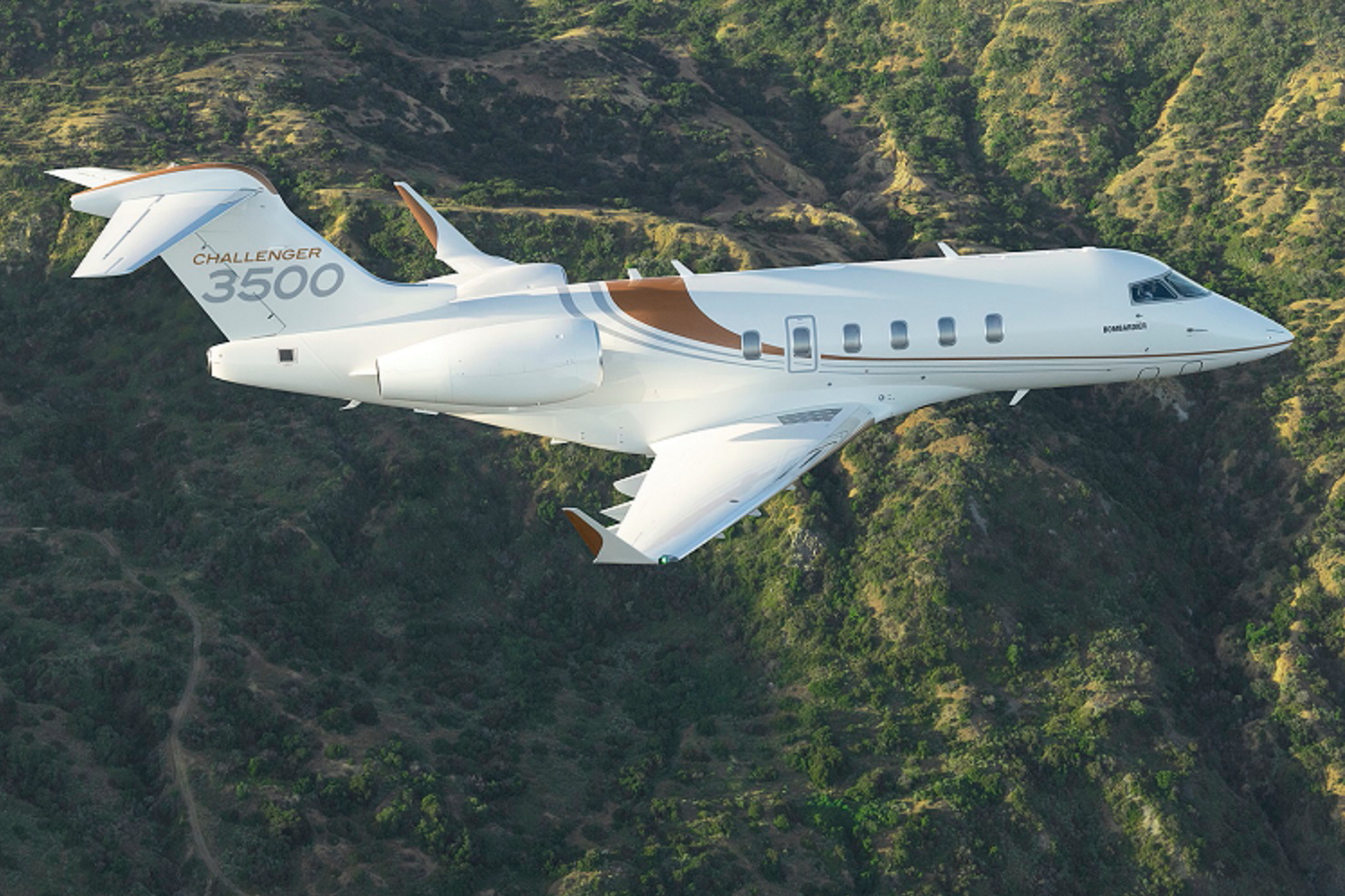 Bombardier Challenger 3500
The technologically advanced Challenger 3500 flight deck includes a standard-equipped auto throttle system and offers the most baseline features in its class.
"As a previous owner of a Challenger 350 business jet, I can say with confidence that Bombardier has hit all the right notes in creating a next-generation aircraft. The cabin interior is spectacular, and I appreciate the added comfort and productivity that these new features will bring to our worldwide travels. I'm very proud that Entertainment Technology Partners is right at the start of this exciting next chapter in the Challenger evolution," said Mr. Goldberg.
The Challenger 3500 aircraft was designed and manufactured with sustainability in mind. It is the first business jet in the super mid-size segment to have an Environmental Product Declaration published, documenting the aircraft's environmental footprint over its lifecycle.
In the cabin, a range of high-end, environmentally friendly choices make it possible for customers to opt for up-cycled fabrics, alternative types of wood and natural fibre-based materials without compromising style or comfort.
The aircraft also allows flight crews to optimize fuel efficiency and lower CO2 emissions, using an eco app, a first in the business aviation industry.
"Our Challenger 3500 business jet is clearly the right aircraft for today. Customers are impressed by the aircraft's elevated experience, from the comfort and sustainability of its cabin to cost efficiency to reliability. And our teams have done an amazing job delivering this aircraft to market in less than a year since it was launched," said Éric Martel, President and CEO, Bombardier. "We congratulate Mr. Goldberg on being an early adopter of this ground-breaking aircraft, and we are delighted to share this proud milestone with him."
Recent HD video interviews: Airports, Biometrics and Travel – Interview with Sumesh Patel, SITA President – Asia Pacific, Mövenpick Siam Hotel Na Jomtien Pattaya – Interview with Dmitry Chernyshev, GM, HD Video Interviews from Miss International Queen 2022 in Pattaya, Thailand, Siam@Siam Design Hotel Pattaya – Interview with Clive Nagington, Is Siam Seaplane Ready for Take Off? Interview with Dennis Keller, Chief Business Officer.