(20/10/22) Bamboo Airways has partnered with Amadeus as the Vietnamese carrier looks to upgrade operations.
The airline, part of FLC Group, will implement Amadeus Altéa PSS as well as other solutions designed to improve revenue management and the digital experience.
The Altéa PSS will enable Bamboo Airways to deliver a more efficient reservation service for front-line employees aiding customers in purchasing, changing, and using services from the airline.
Javier Laforgue, Executive Vice President – Travel Unit & Managing Director Asia Pacific, Amadeus, said, "Bamboo Airways is joining a community of the world's leading airlines and we are honored to welcome the carrier to the Amadeus family. Since it was founded in 2017, we have built a close working relationship with Bamboo Airways, and we are thrilled to begin a new chapter with the carrier. We believe our advanced technology will enable Bamboo Airways to become one of the leading airlines in Asia by delivering a best-in-class travel experience for its passengers."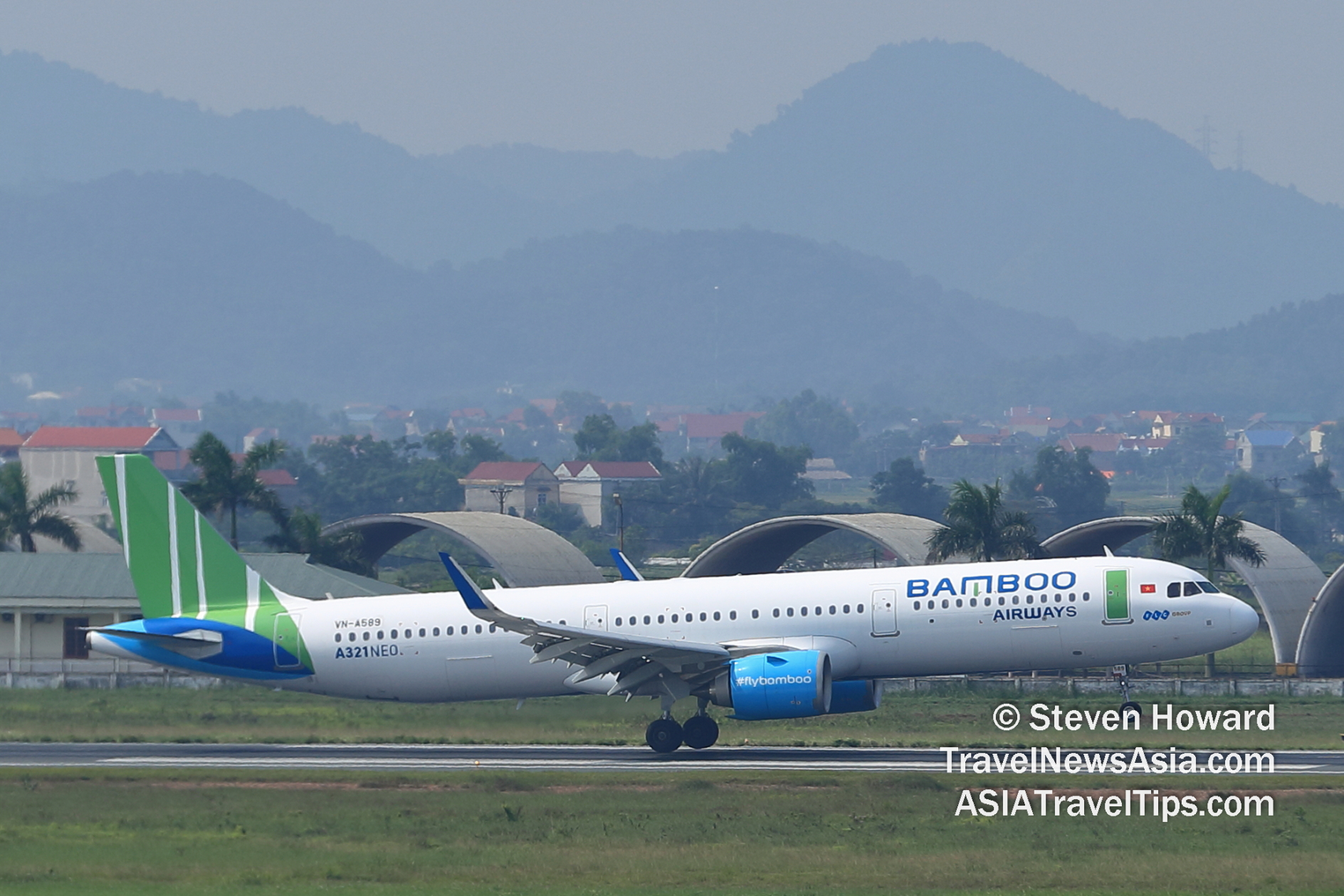 Bamboo Airways Airbus A321neo reg: VN-A589. Picture by Steven Howard of TravelNewsAsia.com
Bamboo Airways will also implement Amadeus' Network Revenue Management solution, powered with Artificial Intelligence capabilities.
The technology will enable the carrier to boost revenues across its network as it builds routes through connecting hubs, codeshares and other partnerships.
Thanks to sophisticated algorithms, it will also enable live data and customer choice modeling, ensuring Bamboo Airways can efficiently forecast passenger demand and willingness to pay while helping to react quickly to changing market conditions.
Additionally, the carrier will implement a modern front-end solution, Amadeus Reference Experience, for booking, self-service check-in, and self-re-accommodation workflows.
The technology will enable the airline to create a seamless customer experience on the Bamboo Airways website and other digital channels. The solution features a customizable UI built on top of Digital Experience suite orchestration engines, allowing the airline to shape its online experience with built-in configuration capabilities.
Nguyen Manh Quan, CEO of Bamboo Airways, said, "Cooperating with a critical partner like Amadeus is the first step in digital transformation of Bamboo Airways to improve the technology systems and leverage customer experiences. Our adoption of the Altéa PSS and other digital solutions marks a crucial breakthrough in our business strategy, thus creating a launch pad to thrive in international markets, join the world's major airline alliance down the line, and affirm our global status."
Bamboo Airways currently operates nearly 170 flights per day and has a growing fleet of 30 aircraft, including Boeing 787, Airbus A321 and Embraer E190.
Latest HD video interview: Business Travel Trends in Asia Pacific – Video Interview with Brett Thorstad, Sabre.