(14/10/22) ATPCO and Airlines Reporting Corp. (ARC) have unveiled plans to bring together their respective Elevate and TravelConnect conferences as a jointly hosted industry event in 2023.
Scheduled to take place in October, Elevate + TravelConnect 2023 will bring together travel leaders and industry stakeholders for expert discussions, educational breakout sessions and networking opportunities around the issues impacting the global travel industry, from offers and orders to retailing and settlement.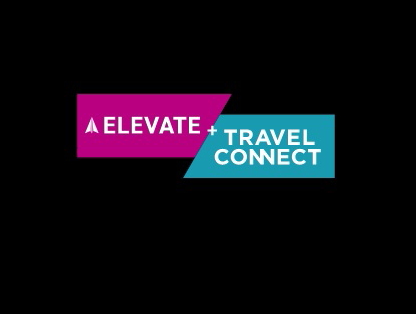 ATPCO and ARC will combine Elevate and TravelConnect conferences in 2023
"We are excited to partner with ATPCO to bring our industry this unified event," said ARC's President and CEO, Lauri Reishus. "With the synergies between our two organizations and our shared mission to serve stakeholders in air travel, this partnership will provide the content, learning opportunities and networking where the whole will truly be greater than the sum of its parts."
As airline-owned entities, both companies work towards building industry solutions. The companies work with the same airline partners and see this event partnership and closer working relationship leading to other collaboration opportunities for the betterment of the industry.
During the closing session of ATPCO's Elevate 2022 on Thursday, Lauri Reishus joined ATPCO President and CEO Alex Zoghlin onstage to announce the event to a crowd of 400 airlines, sales channels, GDS, technology providers and industry stakeholders.
The two leaders emphasized collaboration as a foundation for developing creative solutions in pricing and retailing that help the industry thrive and grow.
"This is our first conference partnership of this kind and fits well with our priorities to drive the industry forward through collaboration, from data and payments to fare filing and settlement," added Zoghlin. "We're ready to show everyone what industry collaboration looks like both on and off the stage."
Registration for Elevate + TravelConnect 2023 will open next year.