(28/11/22) The Anantara Desaru Coast Resort & Villas has appointed Ary Asriry as Financial Controller.
An experienced accounting professional with a passion for the hospitality industry, Ary entered the travel and tourism sector in 2007 as an income auditor at Royale Chulan The Curve hotel in Malaysia.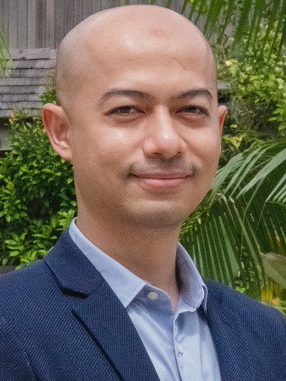 Ary Asriry
Since then, Ary has built a formidable career in accounting working at such distinguished properties as The Ritz-Carlton Kuala Lumpur, Cameron Highlands Resort, and Melia Kuala Lumpur.
Ary joins Anantara Desaru Coast from Vivatel Kuala Lumpur where he has served as financial controller since 2018.
In his new role, Ary will oversee the day-to-day financial operations of the resort including books, record keeping, and leading a team of mid-level and junior accounting professionals.
"We are delighted to have Ary joining Anantara Desaru Coast at this time of ambitious growth and reinvigorated sales strategy," said Christian Gerart, General Manager at Anantara Desaru Coast Resort & Villas. "In addition to having a strong track record of overseeing the implementation of internal systems and controls, he brings extensive experience in senior finance roles across a number of prestigious hospitality businesses. We are confident that Ary will further strengthen our accounting team through his experience in hotel finance and good internal governance."
Ary holds a master's degree in business administration from Universiti Kebangsaan Malaysia in Bangi, Selangor and a diploma in business management from Management and Science University in Shah Alam, Selangor.
Latest HD video interviews: Amari Watergate Bangkok – 4K Video Interview with Sukamal Mondal, Area GM, Bangkok Riverside Fest 2023 – 4K Video Interview with Frederic Kolde, Business Travel Trends in Asia Pacific – Video Interview with Brett Thorstad, Sabre.