(19/09/22) Embraer has signed a memorandum of understanding with an affiliate of Apollo, on behalf of its clients and managed funds, with respect to an US$1.5 billion customer financing program for Embraer's regional aircraft.
Apollo, working alongside Embraer, will offer a comprehensive range of bespoke solutions across the spectrum of customer and delivery financing.
The program also includes options to explore financing for customers' ESG focused projects, such as the development of green technologies.
Martyn Holmes, CCO Embraer Commercial Aviation, said, "Embraer is known for its customer focused, innovative solution driven approach to the market. Apollo's customer financing program continues Embraer's drive to provide our customer with even more financing solutions, continuously raising the bar on focusing on what customer's really need."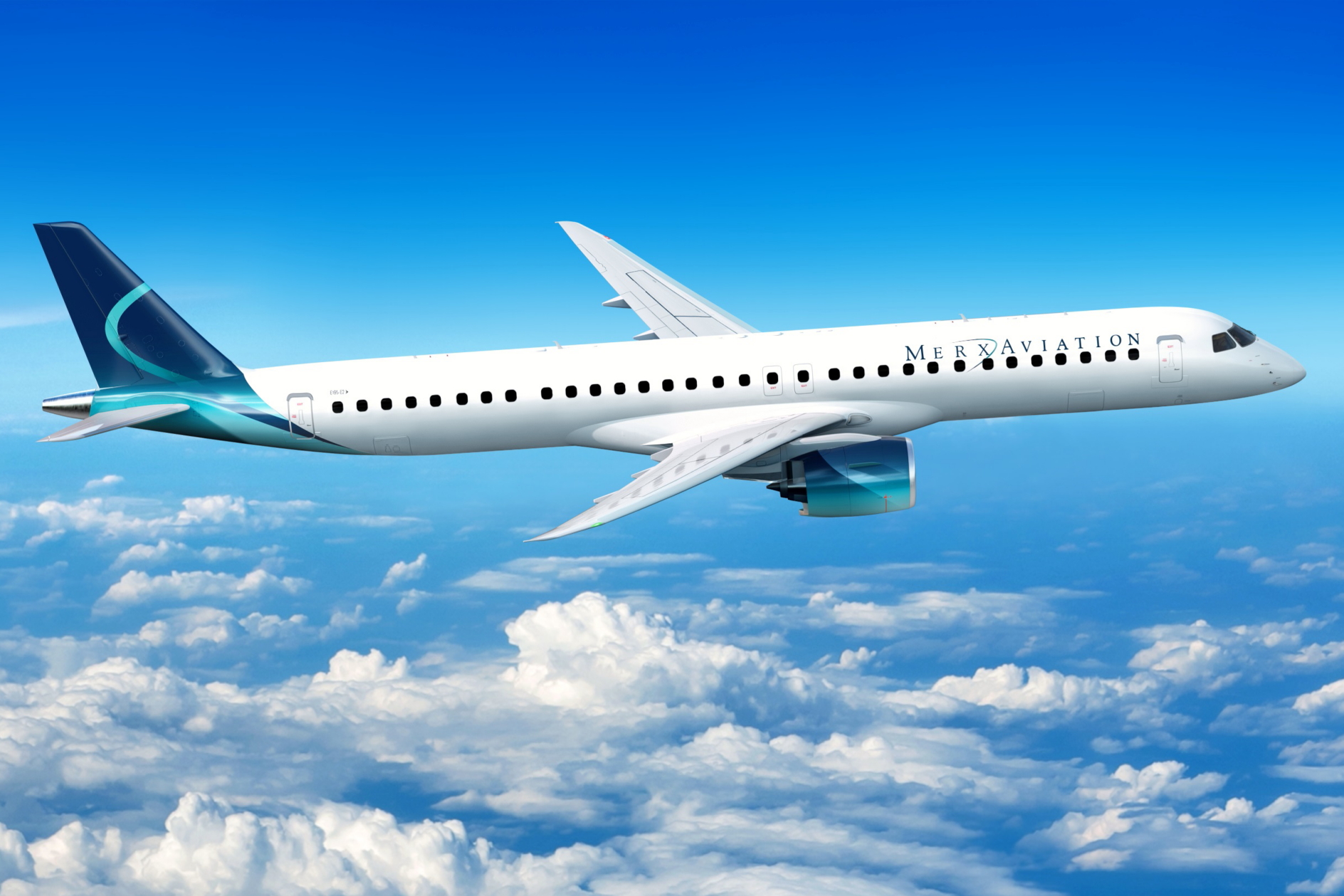 Merx Aviation E195-E2
Apollo's financing capabilities encompass various debt financing alternatives along with PDP (Progress Delivery Payment) financing and a full suite of leasing options.
Funding would be primarily available through Apollo's aviation business, which encompasses dedicated investment funds, its aviation lending platform PK AirFinance and its leasing and servicing affiliate Merx Aviation.
Apollo can also access additional low-cost capital across its broader investment platform.
As the first major transaction under the new initiative, the firms also disclosed that Apollo, on behalf of its clients and managed funds, entered a definitive sale and leaseback agreement, including PDP financing, for six Porter Airlines E195-E2s scheduled for delivery in 2023.
"This is yet another key moment in Apollo's wider aerospace ambitions, which already encompass the established and respected aviation platform brands of Merx Aviation and PK AirFinance. Apollo can make a difference at every point in the customer financing journey, from PDPs and bridge facilities to long-term leasing and debt products across the widest range of asset types and ages," said Gary Rothschild, CEO of Merx and Head of Aviation at Apollo. "We are excited to work with Embraer to jointly bring efficient financing solutions to our airline customers and to further collaborate on other investment opportunities, including green tech developments."
Recent HD video interviews: Airports, Biometrics and Travel – Interview with Sumesh Patel, SITA President – Asia Pacific, Mövenpick Siam Hotel Na Jomtien Pattaya – Interview with Dmitry Chernyshev, GM, HD Video Interviews from Miss International Queen 2022 in Pattaya, Thailand, Siam@Siam Design Hotel Pattaya – Interview with Clive Nagington, Is Siam Seaplane Ready for Take Off? Interview with Dennis Keller, Chief Business Officer.