(06 September 2022, 11:22 +07) American Express Global Business Travel (Amex GBT), one of the world's leading B2B travel platforms, has signed a new multi-year agreement with Travelport.
The deal includes the use of Travelport's next generation selling platform, Travelport+, which has been designed to improve access to content, providing more retailing capabilities and enhancing productivity for travel counselors.
"Our agreement with Travelport remains focused on innovation and ensuring our customers have access to the broadest set of content while continuing to deliver best-in-class servicing," said John Bukowski, Vice President, Content and Strategic Sourcing. "Our planned upgrade to Travelport+ and shared vision to advance travel retailing with modern technology and process simplification will help the Amex GBT marketplace deliver on its promise and fuel our mission to drive progress through travel."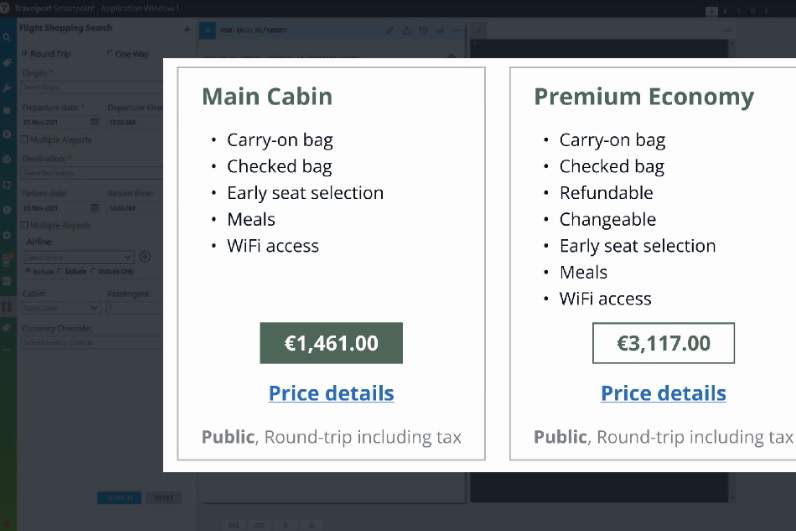 Amex GBT has agreed to upgrade to Travelport+
The new self-servicing suite and automation tools on Travelport+ help travel retailers create a more efficient, online shopping and servicing experience.
For example, the Productivity Automator self-service tool is designed to help agents by reducing the amount of manual back-end tasks and calls to suppliers. ​The automation capabilities available with Productivity Automator ultimately give agents more time to focus on advising travelers and increased upsell opportunities for suppliers.
"We value our relationship with Amex GBT which has lasted more than 40 years. Deepening our collaboration by using Travelport+ will benefit both Amex GBT and its business customers," said Jason Toothman, Chief Commercial Officer – Agency at Travelport. "Combining Amex GBT's expertise with our modern travel retailing tools will ultimately improve how corporate travel is managed. The introduction of Travelport+ servicing capabilities and retailing improvements will ensure continued focus on delivering customer, traveler and supplier value to Amex GBT's marketplace."
Recent HD video interviews: Airports, Biometrics and Travel – Interview with Sumesh Patel, SITA President – Asia Pacific, Mövenpick Siam Hotel Na Jomtien Pattaya – Interview with Dmitry Chernyshev, GM, HD Video Interviews from Miss International Queen 2022 in Pattaya, Thailand, Siam@Siam Design Hotel Pattaya – Interview with Clive Nagington, Is Siam Seaplane Ready for Take Off? Interview with Dennis Keller, Chief Business Officer.