(16/11/22) Opened in 1984, the Amari Watergate Bangkok has proven itself over the years to be a popular and constant provider of quality accommodation in a vibrant and central district of Thailand's colourful capital city.
The hotel, part of the rapidly expanding Onyx Hospitality Group, recently completed a major renovation of its rooms, MICE facilities, lobby and F&B outlets.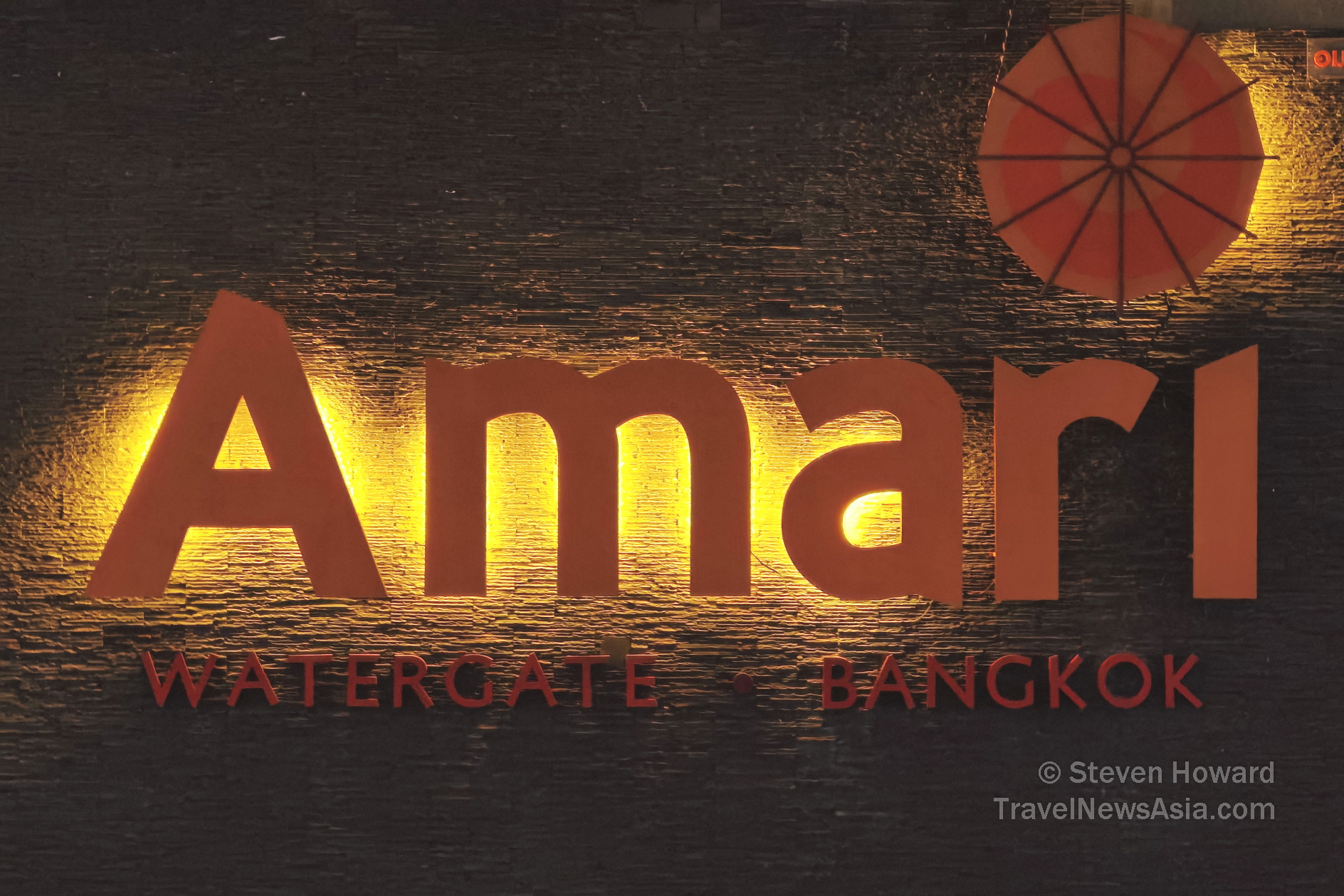 Amari Watergate Bangkok. Picture by Steven Howard of TravelNewsAsia.com
To learn more about the changes, Steven Howard of TravelNewsAsia.com sat down with Sukamal Mondal, the hotel's GM and Area General Manager in charge of six hotels for Onyx Hospitality.
In this exclusive interview, filmed on 9 November 2022, Khun Sukamal tells us more about the property, the renovation and neighbourhood.
We discuss the hotel's new Social Sphere and what that means for those attending meetings and events at the property.
Khun Sukamal also tells us about the hotel's new Italian restaurant, the rooms, the impressive lighting in the lobby, as well as the high-tech and high-security lift system that has been installed.
Steven asks about forward bookings, hotel technology such as check-in/out kiosks, distribution strategy, which markets are returning the most and which the hotel is targeting, and whether those travelling now are more price sensitive than they were pre-COVID19.
We also discuss sustainability and what the hotel is doing to reduce waste, improve operations, support the underprivileged, and encourage guests to make more sustainable choices when staying at the hotel and other hotels within the Onyx Hospitality Group. All that and much, much more in the 4K video and podcast below.
Amari Watergate Bangkok – 4K Video Interview with Area GM, Sukamal Mondal
PODCAST
Latest HD video interviews: Amari Watergate Bangkok – 4K Video Interview with Sukamal Mondal, Area GM, Bangkok Riverside Fest 2023 – 4K Video Interview with Frederic Kolde, Business Travel Trends in Asia Pacific – Video Interview with Brett Thorstad, Sabre.