(16/11/22) Airbus' Final Assembly Line (FAL) in Tianjin, China has completed the assembly of its first A321 aircraft.
FAL Tianjin, the first Airbus commercial aircraft assembly line outside Europe, officially started adaptation work to become A321 capable in August 2022, its first major upgrade since operations commenced in 2008.
Since its first A320 delivery in 2009, FAL Tianjin has delivered more than 600 aircraft over its 14 years in operation.
FAL Tianjin's first A321 aircraft is scheduled for delivery in early 2023.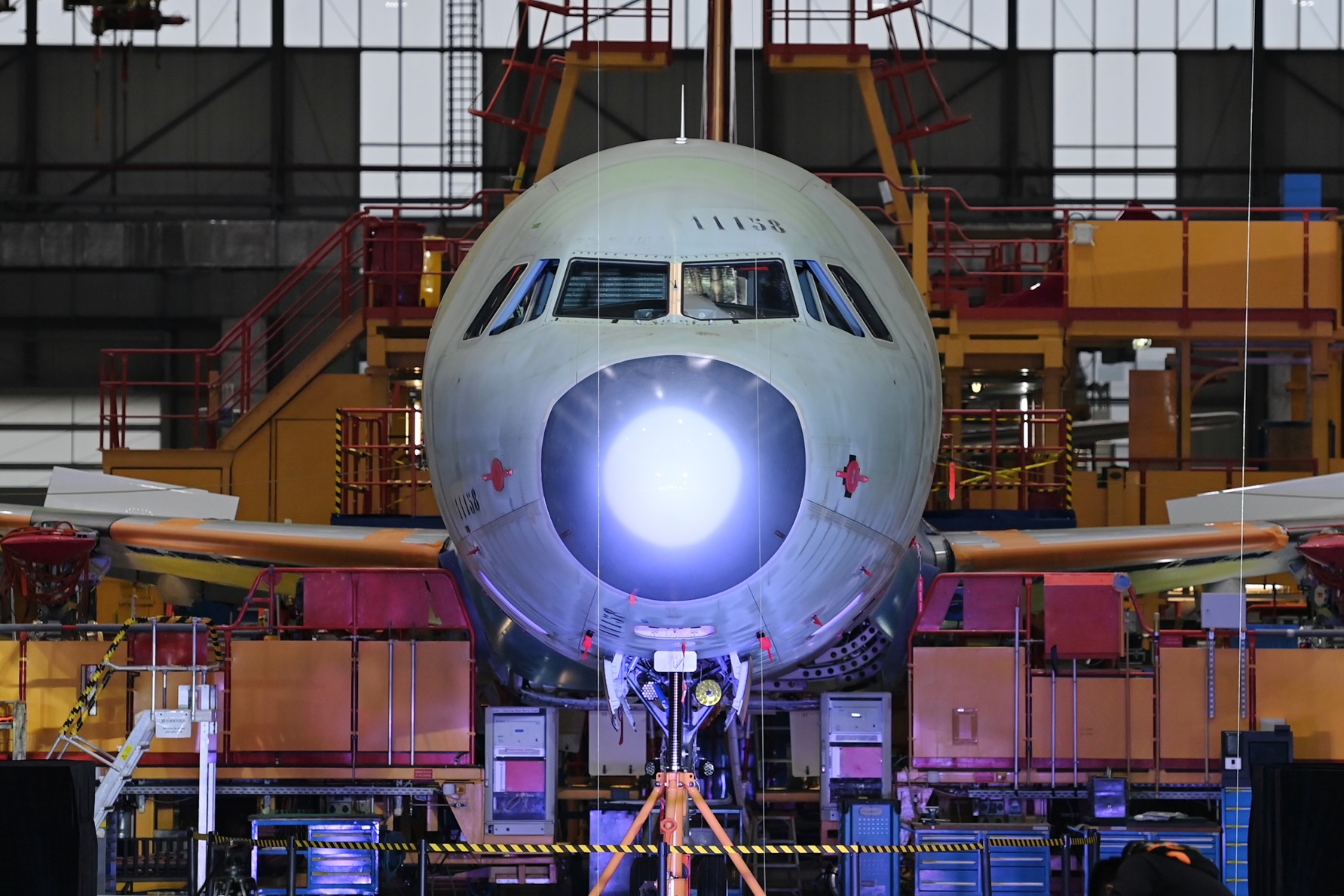 The first A321 aircraft to be assembled at Airbus FAL Tianjin
"Since we announced our plans to expand the capability of FAL Tianjin to A321 production last November, I am proud that the Airbus Tianjin team has successfully completed the relevant adaptation work on schedule by working closely with European experts and our suppliers to overcome the impact of COVID19," said George Xu, Airbus Executive Vice President and Airbus China CEO. "The commissioning of the first A321 aircraft underlines Airbus' commitment to China, marking a new milestone in the industrial cooperation with our Chinese partners."
Airbus has four A320 Family assembly facilities around the world: Toulouse, France; Hamburg, Germany; Tianjin, China; and Mobile, United States.
By the end of 2022, all commercial aircraft assembly sites will be A321-capable, as part of the industrial strategy to de-risk the ramp up and to meet the rising share of A321 production.
The A321neo is the longest-fuselage member of Airbus' single-aisle A320 Family, seating as many as 244 passengers in a high-density arrangement, with its longest range reaching 4,700nm/8,700km.
By the end of September 2022, the A320neo Family has received over 8,500 firm orders from more than 130 customers worldwide.
Latest HD video interviews: Amari Watergate Bangkok – 4K Video Interview with Sukamal Mondal, Area GM, Bangkok Riverside Fest 2023 – 4K Video Interview with Frederic Kolde, Business Travel Trends in Asia Pacific – Video Interview with Brett Thorstad, Sabre.